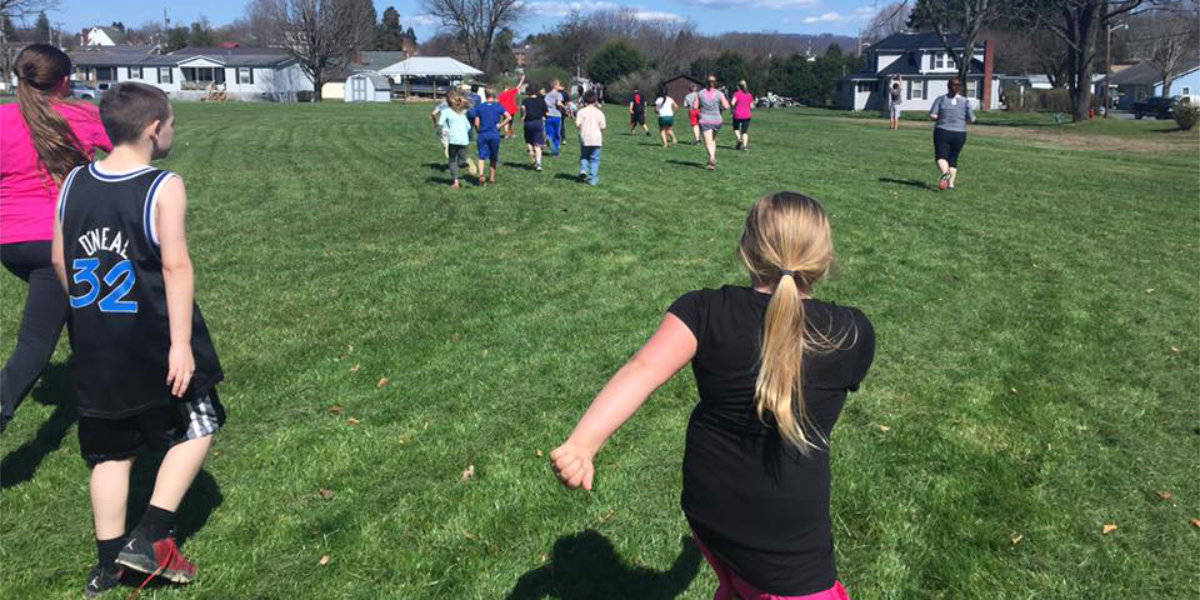 Active SWV Kids Run!
This week Summersville Elementary School wrapped up their second training day for the Active SWV SES Kids Running Club. The program has been so successful from the start with over 100 kids signed up to participate!
Principal Butcher took on the challenge to lead with eloquence, working to recruit teacher and parent volunteers to make sure they could create a ratio that would facilitate not only a successful running club but a success in one on one and group interaction. The overall goal is to encourage each child to develop the habit of being physically active and involve someone at home!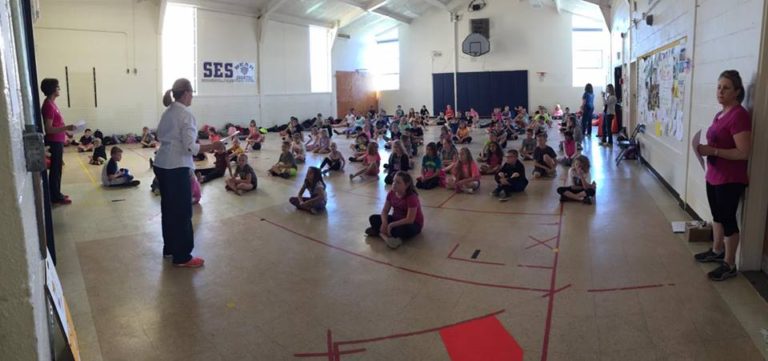 The club starts with everyone in the gym to take attendance followed by a volunteer led dynamic warm-up consistent of jumping jacks, high knees, etc. Then the kids rally into their teams outside with their coaches where they start a game that incorporates lots of running and play, followed by a training tip from their coach on things like proper running form, nutrition, etc. Then they run!
The groups then come back together for structured cool-down to involve static stretching, but this week the group was joined by local certified yoga instructor Denise Hart who led the group in a yoga cool-down.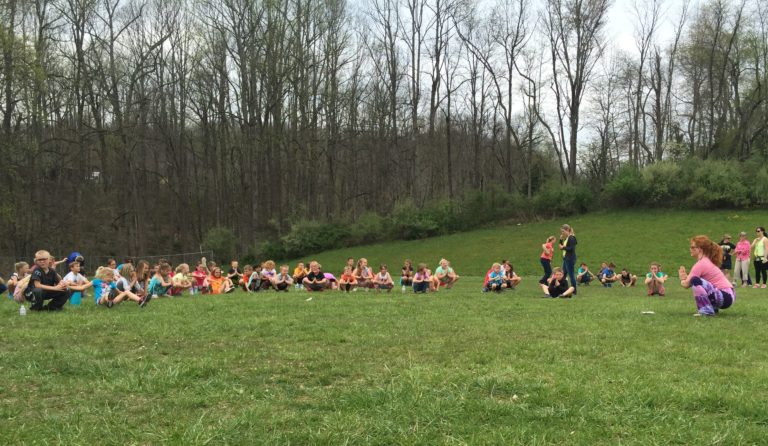 This club is made possible with the direction of an amazing principal, the encouragement of 9 Running Club Coaches, parent participants running alongside the kids, and the support of Active SWV staff. It really does take a village!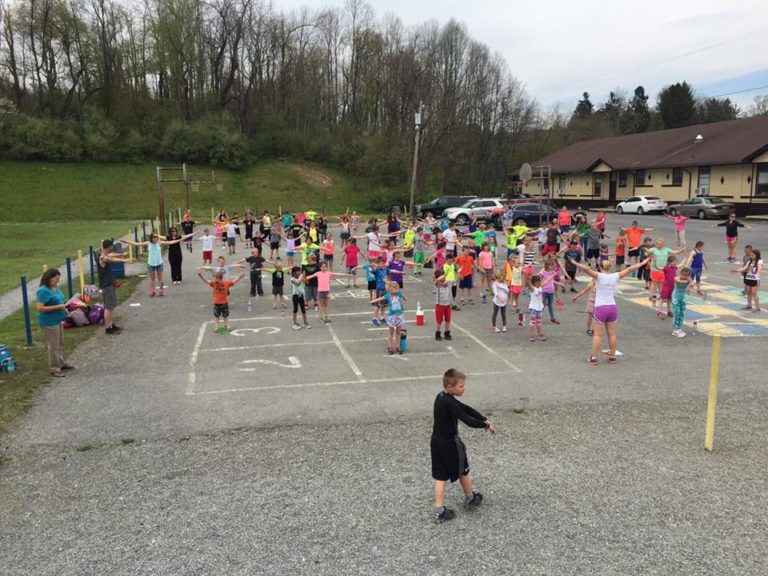 Cheer on this team as they continue their training, building up to a May 26th race day in the Summersville community outlying the school.
We are in search of sponsors to donate anywhere from $50-$200 to help further support this club and tax deductible private donations are accepted.
If you'd like to start an Active SWV Kids Running Club at your school next fall, rally your staff together and call us up! As you can see, a successful club requires great buy-in from school staff.