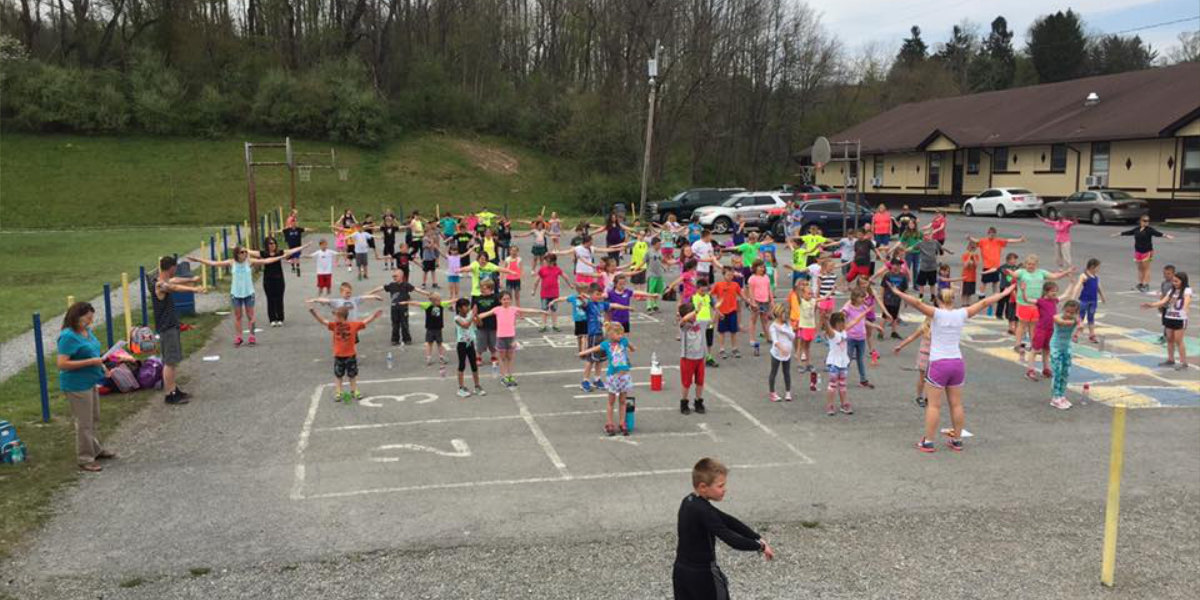 Active SWV Kids Run Club's are made possible by dedicated facility volunteers willing to meet with the club once a week. Facility volunteers are provided coaches training with Active SWV staff and given a day to day manual with program outlines. Students at elementary age are finding great rewards with the all inclusive, non-competitive nature of the club.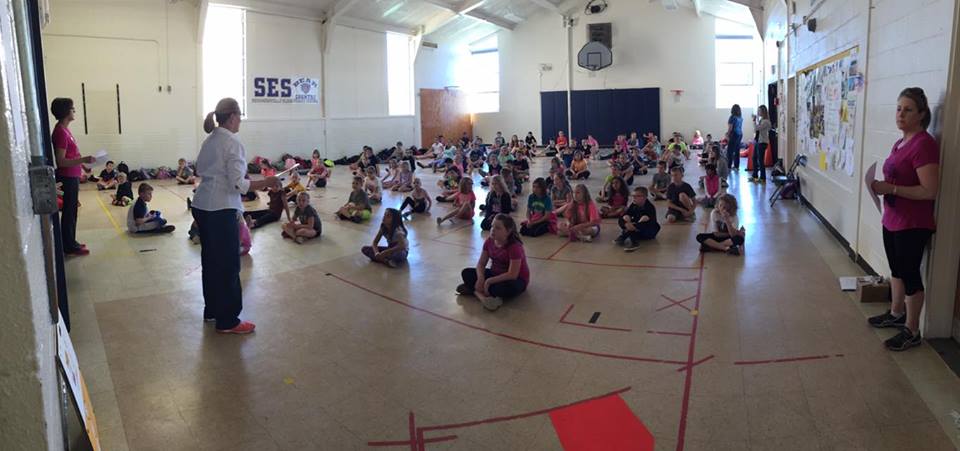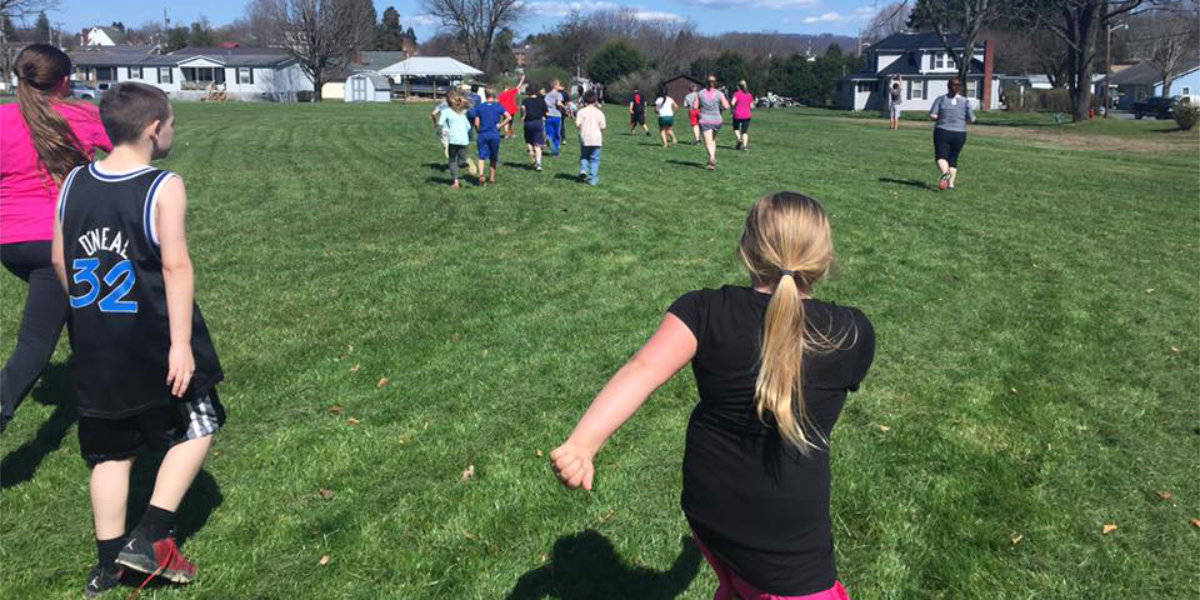 Summersville Elementary School coaches worked hard to structure the club into age groups and designated coaches for each group. With over 100 kids eager to participate, challenges to group management were quickly addressed. Every day of run club the entire group did warm up exercises together before breaking into age groups. 
The school grounds provided a variety of areas for each group to play games, review running tips, and get some laps in.
During the 5th week of training, the group was lead in animal yoga poses by area certified yogi Dennis Hart. There were giggles as animal noises came out with the poses.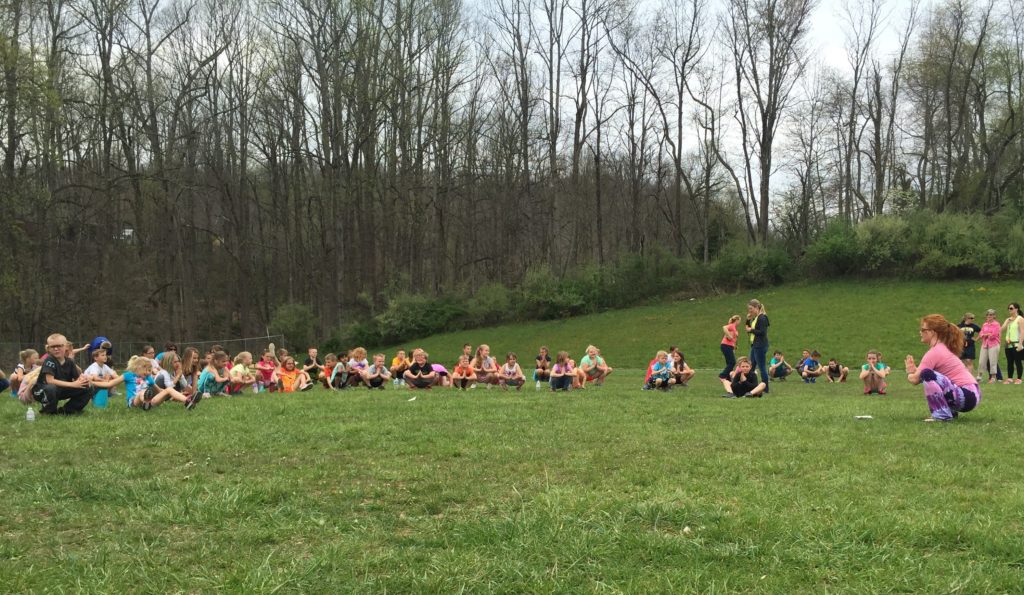 All this hard work and pushing to run farther led up to the big day. The RACE DAY! Parents came out to cheer on the run club and some joined in to run the one mile route with the kids. Each age group started separately with older kids going first lead by the Summersville Police Department.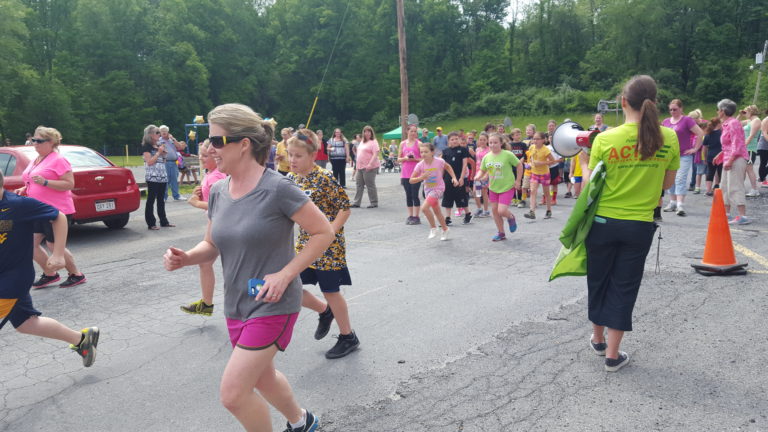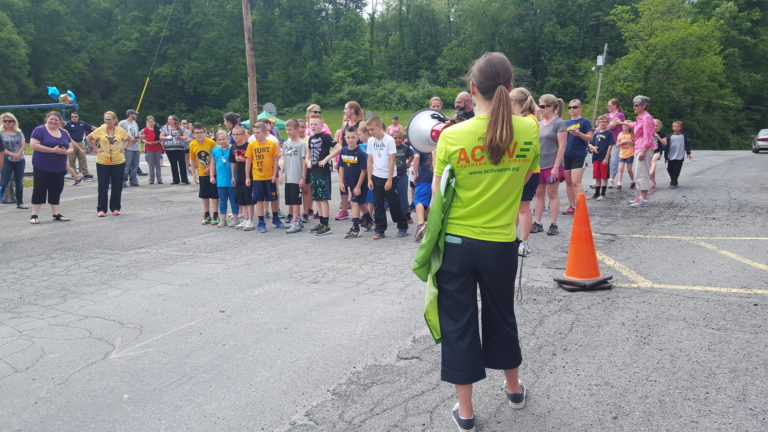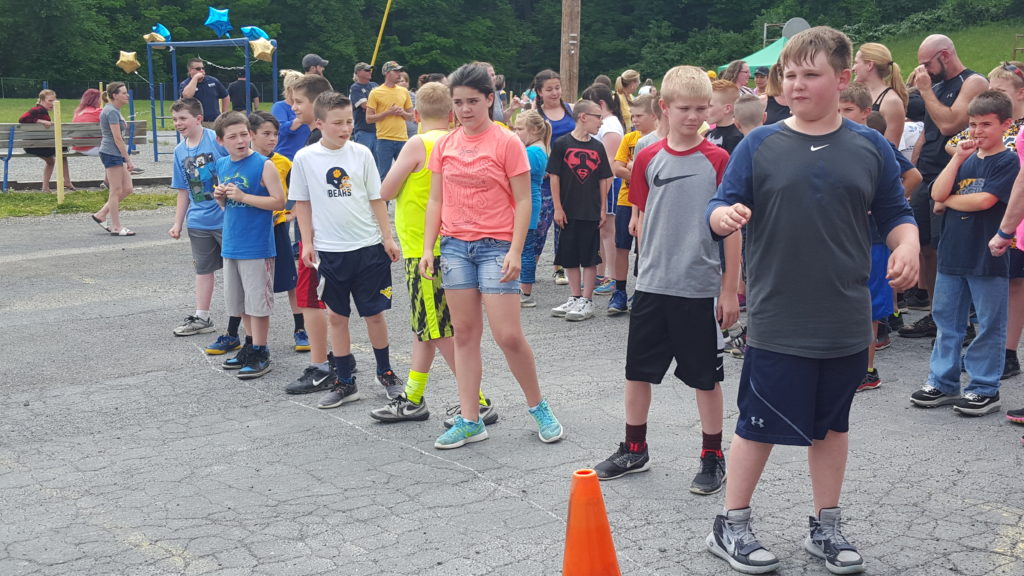 There were many discussions on why running is beneficial and what each student hopes to gain from this experience. From wanting to loose weight, to becoming stronger, to having fun with friends, all provide motivation and rewards to Active SWV Kids Run Club programs. 
Our goal is to impact the negative health outcomes that have blighted our region for too long by starting with the kids; fostering in them a habit and the skills needed to maintain a physically active lifestyle. The ultimate goal is that they can involve someone at home in their training and teach a parent, sibling, grandparent, guardian etc. the things they've learned at run club so that the impact can grow to reach families and entire communities.
All races are participation based with no timing nor placing. It is a team program where everyone wins. High fives all around!
Active SWV will continue to work with Summersville Elementary School this fall to provide this fun and rewarding program. If you have a school in mind for a run club, give us a call now! (304) 254-8488 or email info@activeswv.com