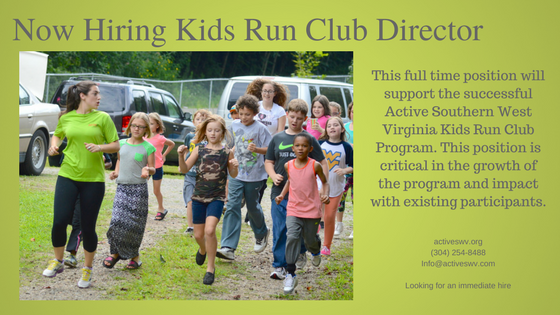 This full time position will support the successful Active Southern West Virginia Kids Run Club Program. This position is critical in the growth of the program and impact with existing participants.
Active Southern WV Kids Run Club Director
The Active Southern West Virginia (Active SWV) Kids Run Club program began in 2015 with one school, Valley Elementary School. The Active SWV Kids Run Club program has grown to 21 schools and two community groups throughout Nicholas, Fayette, Raleigh, and Summers Counties. The goal of the program is to reach every elementary school in our 4-county area. This program is based on the successful model of Sports Backers Active RVA Kids Run program.
To this point, the program has a strong focus on volunteer coach recruitment, safe venues for the run club practices, and invitations for the families to participate. The expectations of a full time Kids Run Club Director would be to strengthen the volunteer run club coach's skills, knowledge base, and resources. This coach support will provide an elevated level of physical activity education for Kids Run Club participants. It is the mission of the program to foster a healthier, stronger next generation in the workforce in southern West Virginia. Review the Superintendent Report 2017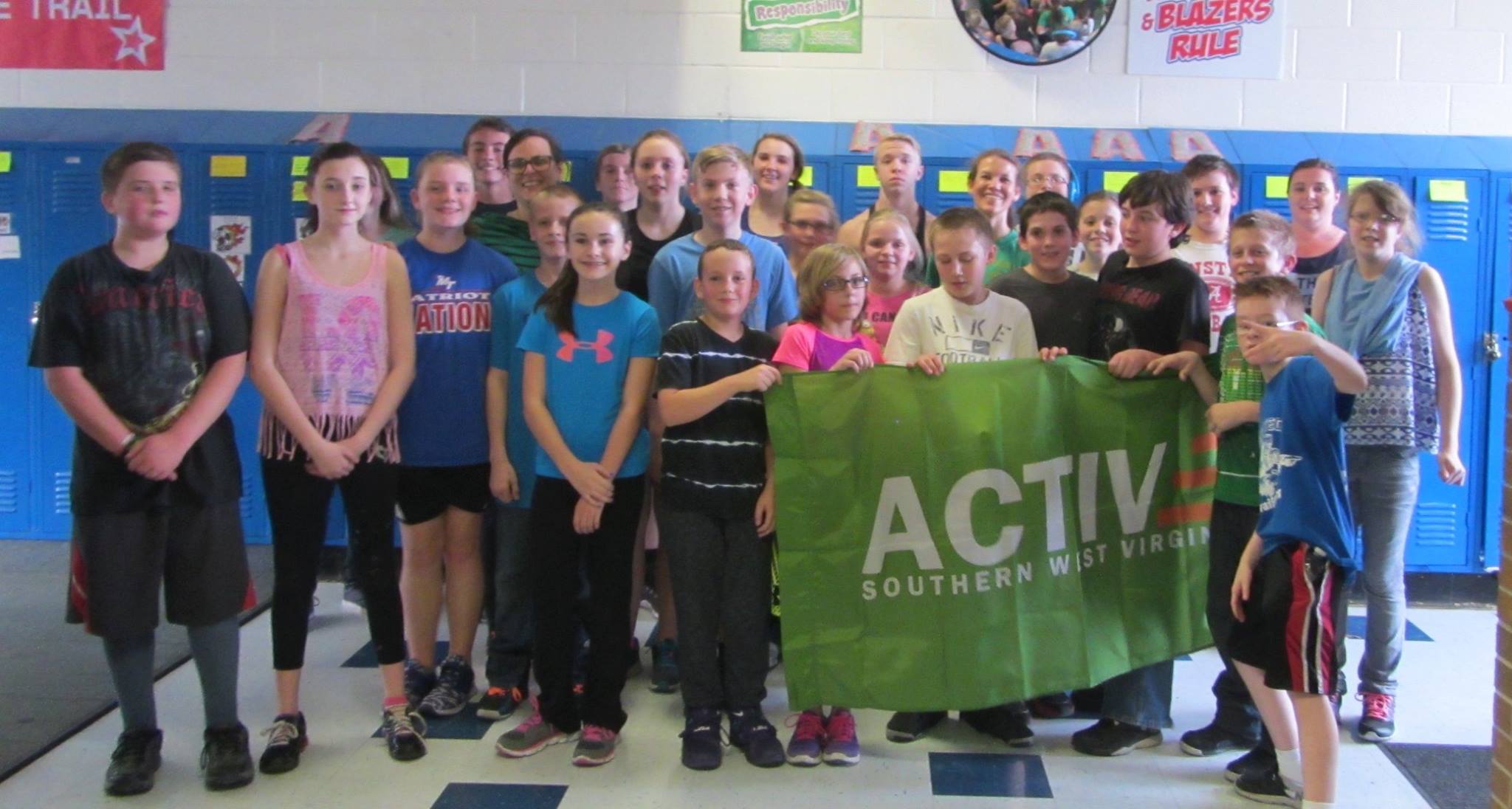 Career and Education Requirements
The Kids Run Club Director must have knowledge in group exercise, previous experience in a school setting and prior leadership experience (preferably, the implementation of nutrition or athletics programs), and management skills. Undergraduate education in fields such as exercise science, sports medicine, kinesiology, nutrition, and other health studies topics is preferred. Additional training or degrees in education and communication may also benefit a candidate aspiring to attain this position.
Additional Skills
The Kids Run Club Director will need to stay in constant communication with volunteer coaches through all avenues; phone calls, texts, emails, social media, and attending school meeting such as Parent Teacher Conferences, Wellness Committee meetings, and staff trainings. It will be beneficial to the participants in the program to utilize community resources in removing barriers to participation such as; transportation, shoes, attire, snacks, hydration, and social services.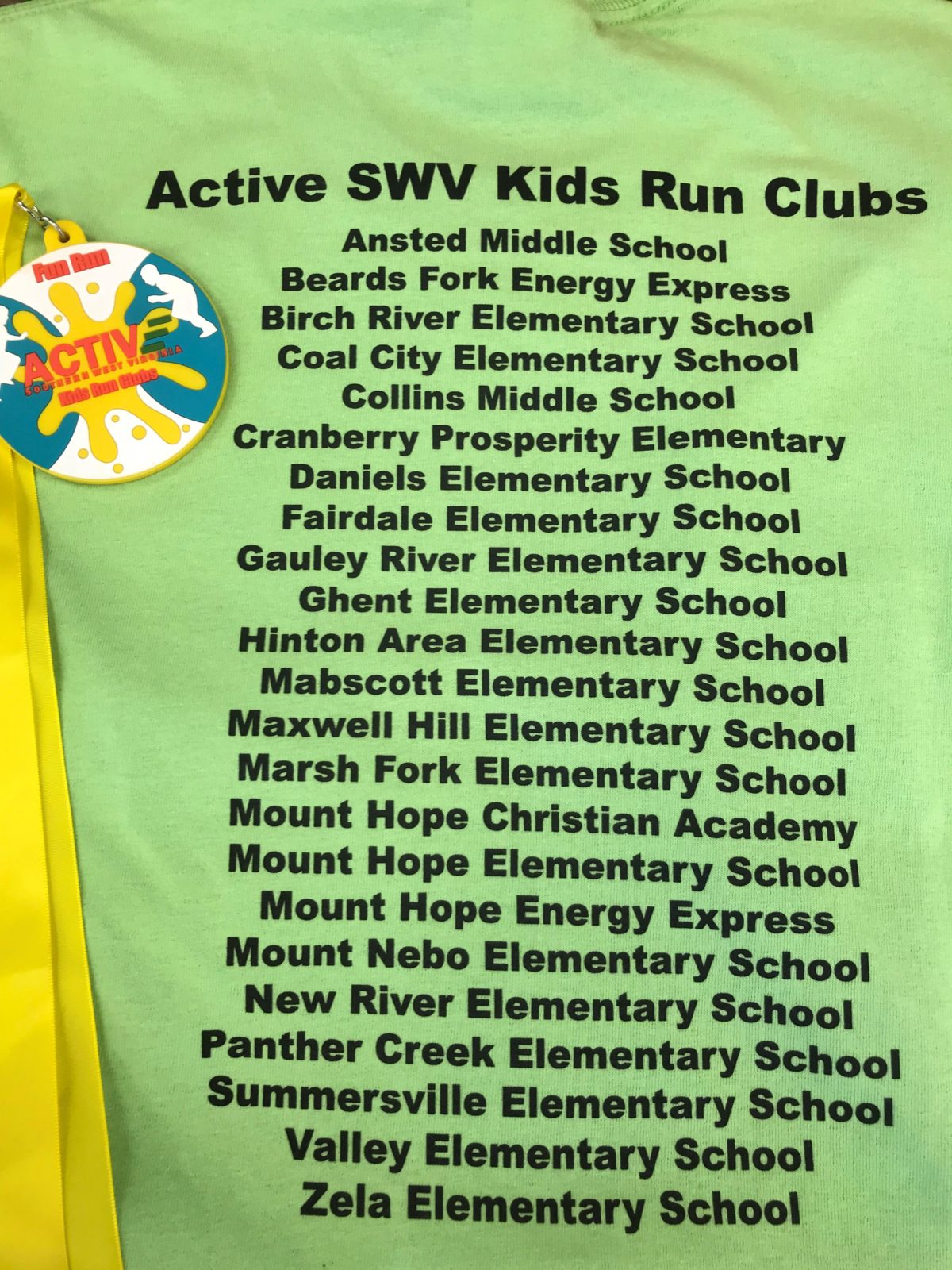 Duties Include
Facilitating fall and spring semester Kids Run Clubs with existing Kids Run Clubs
Include the principals and county superintendents on all program updates
Safety and risk management at each facility
Tracking all participation
Measuring behavior and health outcomes
Storytelling through writing blogs, press releases, and reports
Recruiting new schools and new coaches
Develop winter and summer Kids Run Club programming
Engaging families into the Kids Run Clubs
Supporting the other programs within Active SWV
Facilitate the May 12th Kids Run Club Dash with the Active SWV staff
Qualifications
Bachelors or related experience
Knowledge of WV school policies
Knowledge of national kids run club programs
Excellent written, oral communication, and interpersonal skills
Strong attention to detail
Ability to maintain confidential documents and information
Ability to function within all levels of organization and at various locations.
Essential Job Functions
Report to work promptly when scheduled
Be able to work under supervision and accept feedback
Relate effectively and work respectfully with diverse work groups
Ability to consistently perform well during times of increased work load
Set and meet deadlines
Ability to travel as needed to other locations
Constant communication through many mediums to build relationships with participants, partners, and funders.
Specific Knowledge and Skills
Grant writing and reporting
Participation tracking
Behavior and health outcome measures
Strong written and verbal communication skills
Understanding of relevant federal and state laws
Excellent consultative skills to shape solutions
Negotiation skills to work with vendor partners
Ability to communicate clearly and effectively with audiences at all levels in the organization
Contracts and Policies
Two-year minimum employment contract
Agree to the Active Southern WV discrimination policy
Agree to the Active Southern WV non-compete policy
Compensation and Benefits
Compensation will be based on the applicant's skills and experience
Mileage reimbursement
10 paid vacation days, paid state holidays, 10 paid sick/well days
Allowance for investments in health and retirement
Instructions for Applying
Send cover letter with resume to MSeiler@activeswv.com
Include a writing sample of why physical activity is important to you
Include three professional references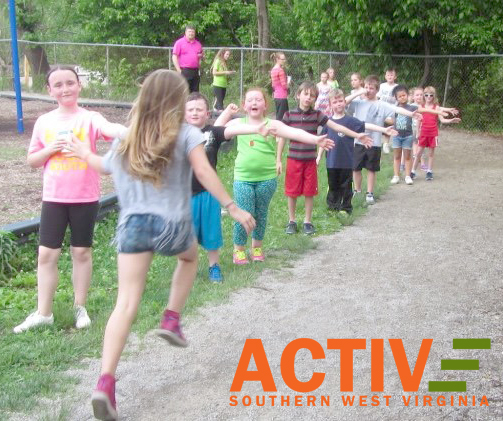 Active Southern West Virginia (ActiveSWV) is a non-profit 501(c)(3) organization whose purpose is to provide opportunities for physical exercise in southern West Virginia, thereby improving health and wellness of its citizens and workforce. In partnership with the New River Gorge Regional Development Authority, Active SWV operates programs within under-served communities where living a healthy lifestyle is critical to life expectancy and economic diversity. Active Southern West Virginia seeks to improve the health of all southern West Virginians by providing opportunities for active lifestyles. Active Southern West Virginia develops community programs to create a culture of exercise and physical activity in southern West Virginia.