Expert Hiking Advice From a Park Ranger in the New River Gorge National River
The New River Gorge region has many hiking trails from beginner to advanced. You can follow rivers, hike along the top of gorges, make descents beside waterfalls and take easy strolls though beautiful forests. While the trails are typically simple to find and follow, West Virginia weather is notorious for being unpredictable. Being prepared for many different scenarios before setting out on your hike will help you enjoy your trip, and more importantly, stay safe. Active Southern West Virginia in partnership with Get Active In The Park and the New River Gorge Trail Alliance have many resources available to you in the preparation and planning of your hikes including free guided hikes. Additionally, one of the New River Gorge's Park Rangers, Joseph Whelan, has outlined below some extremely helpful tips to help you be prepared for hiking in Southern West Virginia and beyond.
So, you want to start hiking…
1.      Always tell somebody where you are going. Let them know when you expect to be back and check in with them when you return.
2.      Bring a map and know how to use it, especially if you are unfamiliar with the area. Knowing where you are and where you need to go is…well, it's a key part of hiking.
3.      Pick a turn-around time and stick to it. I know from experience that sometimes the sirens call you deeper and deeper into the forest and you just have to see what's around the next bend; there always seems to be another bend. Make a general plan. You can be adaptable, but pick a time to turn around and make a habit of sticking to it.
4.       Bring water and snacks. It's better to come back with extra water than to walk the last three miles of a hike without any. If you are already thirsty, then you are already dehydrated. Food gives you an extra bump of energy. Sometimes, you hit a wall. Grab a granola bar or some trail mix and you'll feel like Popeye after a can of spinach.
5.      Wear sturdy shoes. Hiking boots are great, especially if it's going to be muddy and rocky. They give your ankles support against twists and they keep your feet dry so you can walk through muddy spots on the trail with no fear. Traction is also really important on steep terrain. That being said, sneakers are fine on most trails in the New River Gorge National River area. If you find hiking is something you really want to do, or start exploring more rugged terrain, it might be worth it to invest in a decent pair of shoes. You have to protect your knees because the mountains sure won't.
6.      Bring a rain jacket. Even when you don't think it is going to rain, it sometimes does. A rain jacket also acts as a good wind breaker on cold, windy days.
7.      Pack layers. It's always perfect weather for a hike if you have layers! Even on a "perfect" day, you start hiking, and it's too hot. Then, you stop at the overlook to eat and it's freezing. Different people have different temperature needs, but one thing is for sure, being comfortable elevates your hiking experience to the next level. Especially on cold days, or those times of year when it's warm during the day but really cold at night, layers are a must.
8.      Avoid cotton clothing, especially in the winter. Cotton tends to hold moisture. That's great in the summer time when it is a sauna outside. But, in winter, or when it's cold and rainy, or when the sun goes down, it can be a disaster. You don't need to have the newest greatest gear. I started out wearing my grandpa's old moth-eaten wool sweaters. I still wear them…sometimes.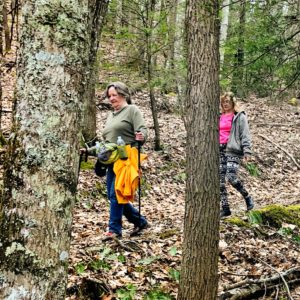 9.      First Aid Kit and medicine. If you take medications or have allergies, bring what you need.  A small, basic First Aid Kit can work for the occasional fall and scrape.
10.    Toilet paper and other necessities. At some point you're going to have an emergency. Plan for it. Bring toilet paper and whatever else you need to be comfortable. Know how to dig a cat hole (stay away from water, find a private area off the trail, and dig a 6-inch hole with a stick, rock or your hands). My 4-year-old niece can do it. I believe in you. Which brings us to…
11.    Leave No Trace. Nobody goes into the woods to see your trash, especially not your toilet paper. Not classy! Bring a trash bag and pack your trash and TP out. Stick to trails in heavily trafficked areas. Avoid using shortcuts and social trails. Respect and do not feed wildlife. Take only pictures and leave only footprints. Respect other hikers. Have a good time but remember other people are out there and we all enjoy nature in very different ways.
12.    Bring a light because, despite what I said, you are going to misjudge sunset, get distracted, have a hard time telling yourself to turn around, twist an ankle, have a friend twist an ankle, fall asleep in a delightful bed of moss, or have to take a detour because of a bear. There are a million reasons, but at some point, you are going get caught in the dark. Just toss an extra light in your bag. Combine that with the extra layer you brought, and it's almost like it was all part of the plan.
13.    Every place is different. The Everglades is not Denali. Pay attention to posted signs and hear what locals and rangers have to say. Every place has its unique challenges. Also, depending on the day, each trail is different. You might have done the Rend Trail 100 times, but if there is a derecho and trees are falling all around you, it's probably not a good idea.
14.    Everybody gets a number. Your number is one. Remember that number. You are responsible for yourself. Nobody else is. You know your abilities. You know what seems safe. You are the best equipped to know when you need to turn around, or when today is just not your day.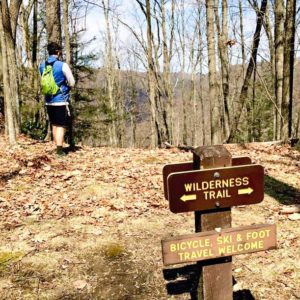 This might seem like a lot at first but do not let it scare you. Most of these things are simple, obvious, and will become second nature. 99% of the time, everything goes as planned. Sure, the most entertaining stories are about that 1% of the time when things do not. They are funny when everyone returns safely, but are a result of what most IT professionals would call "user error". If you never get one of those stories and just have a calm, peaceful time in the woods, well, that's the point.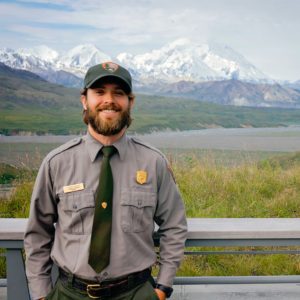 Joseph Whelan is a Park Ranger at the New River Gorge National River. He has worked as a Park Ranger for about 8 years with the National Park Service and the United States Fish and Wildlife Service in Interpretation, Visitor Services, Backcountry and Protection. Parks he has served include Glacier Bay National Park and Preserve, AK; Great Basin National Park, NV; Denali National Park and Preserve, AK; Loxahatchee National Wildlife Refuge (Everglades), FL and now the New River Gorge. Joseph has experience hiking and camping in environments that include sub-arctic, desert and tropical rain forest zones. Joseph enjoys almost all outdoor pursuits but especially loves backcountry camping and hiking, particularly in Wilderness areas.