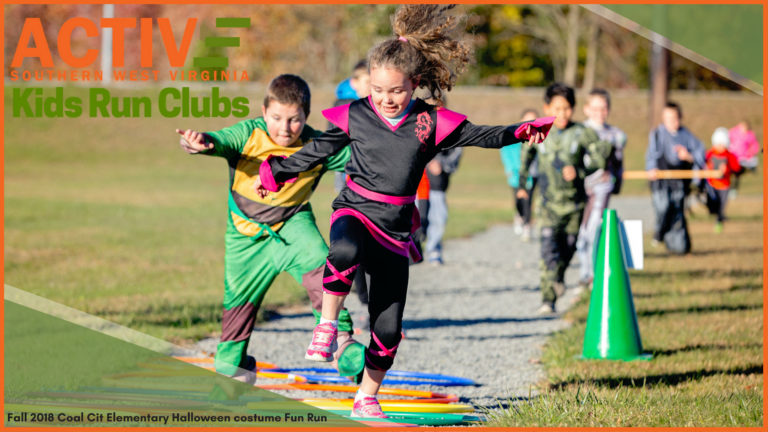 The Kids Run Club program has been steadily growing since it ran its pilot Club at Valley Elementary School in 2015. Now, 29 schools and community groups have hosted Kids Run Clubs all across Raleigh, Summers, Fayette, and Nicholas Counties. Join Fayetteville Elementary, Valley Elementary, New River Elementary, Anstead Elementary, Mt. Hope Elementary, Beard's Fork Energy Express, Mt. Hope Energy Express, Collins Middle School, Birch River Elementary, Glade Creek Elementary, Panther Creek Elementary, Summersville Elementary, Zela Elementary, Gauley River Elementary, Mt. Nebo Elementary, Bradley Elementary, Coal City Elementary, Ghent Elementary, Marsh Fork Elementary, Stanaford Elementary, Fairdale Elementary, Mt. Hope Christian Academy, Maxwell Hill Elementary, Mabscott Elementary, Shady Spring Elementary, Cranberry Prosperity Elementary, Daniels Elementary, REACH Home-school Group, and Hinton Area Elementary in the movement, and start a Kids Run Club at your school today! Here are 10 great reasons to get the program going:
1) You can be a role model
Having a Kids Run Club at your school gives you a great opportunity to volunteer! Volunteering can leave you feeling fulfilled and satisfied that you've made a difference in your community. By volunteering your time and lending your expertise, you'll be a role model to the kids in the program, and maybe even to other parents, teachers, and community members who have thought about volunteering but haven't yet taken the plunge. Give it a try – you might learn something about yourself too!
2) Fun Runs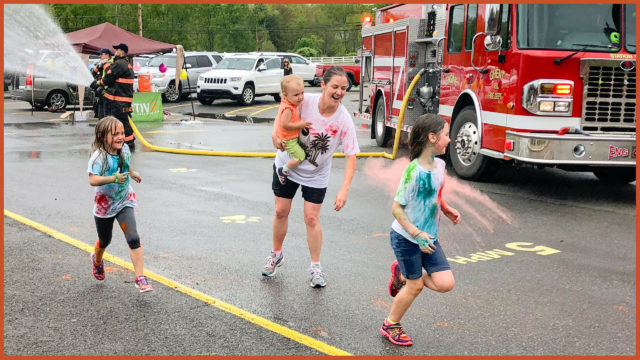 Every Kids Run Club culminates in a Fun Run at the end of the 6-8 weeks that the program runs. Fun Runs are an awesome, exciting event where kids, coaches, faculty, family and friends all come together to celebrate everyone's hard work throughout the season. Many schools have themes for their Fun Runs, like Halloween costume runs, superhero runs, mustache runs, and the immensely popular color runs! With a Kids Run Club at your school, the possibilities are endless! Make the Fun Run into an exciting, biannual event to bring Run Club and non-Run Club members together with some school and community spirit.
3) Nobody has to be an expert runner
The great thing about a Kids Run Club is that running expertise is not a requirement! While it's always a bonus, volunteers (and participants) absolutely do not need to consider themselves runners. Active SWV provides an in depth preseason training as well as hands on materials (like our trusty Kids Run Club Manual) and assistance throughout the season. At the end of the program, volunteers and kids alike will have learned skills like warming up, cooling down, and how to work towards running a goal distance.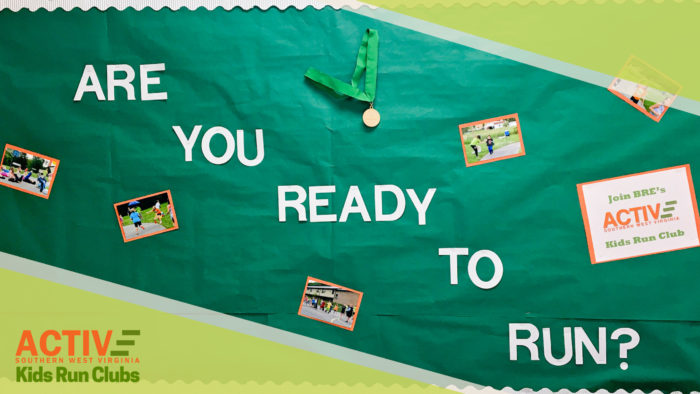 4) You are offering kids a free fitness option
By having a Kids Run Club at your school, you are offering a FREE physical activity opportunity to kids who might not otherwise get the chance to participate in organized sport. Fairdale Elementary coach Laura Ayers said it best – "Our school just needed something for the kids who don't get to participate in other things. We had over 50 kids show up on the first day. They just want to be active and have fun. They want to be a part of something." Although some schools do have school athletic programs for kids, space is limited and not every child gets a change to participate. The Kids Run Club is a great option for children who didn't make another sports team, as well as to kids who are just interested in running over any other sport. If you're worried about club enrollment, try sending out Kids Run Club permission waivers after the other sports teams have made their cuts and holding practices on days when other sports don't meet. It can never hurt to offer a free, educational opportunity that also gets kids physically active.
5) Kick-start kids running and athletic skills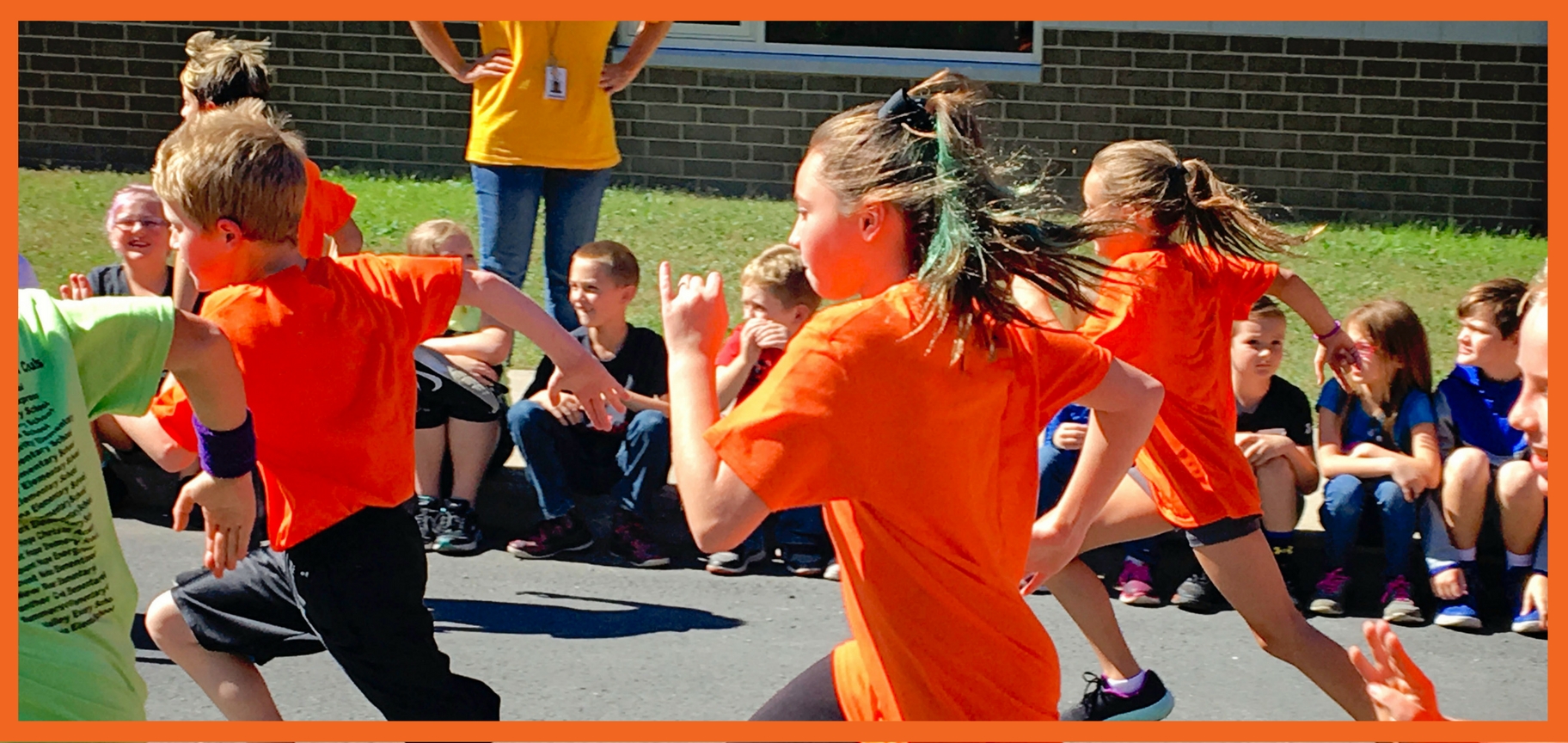 By starting a Kids Run Club, you're also setting kids up to be healthier, more confident, and more competitive in athletic programs as they go through middle school, high school, and even college! Kids Run Clubs provide kids with the skills and confidence to work as a team, do warm up exercises, cool down stretches, and different types of running. Getting kids active and educated early gets them excited about running and physical activity. With their new found confidence, kids are more likely to join a sport when they get older and have more opportunities to do so. Kids Run Club and Middle School Cross Country Coach Carla Mollohan, at Fairdale Elementary can attest to this first hand, saying "The kids loved it and we are seeing a great rise in numbers for the middle school cross country team because of Run Club. It's definitely meeting its goal of getting kids more active."
6) Minimal planning required
Active SWV guides volunteer coaches through the whole process of planning a Kids Run Club, starting with an in depth coaches training before the season begins. The Kids Run Club Manual includes a program timeline, sample workouts, warm up and cool down ideas, a game menu, help with extra funding, and much more for Coaches to utilize. The program is very flexible, and is designed to work with whatever resources schools and volunteers might have available as well as whatever challenges they might be dealing with.
7) Great way for you (and other volunteers) to get in a free workout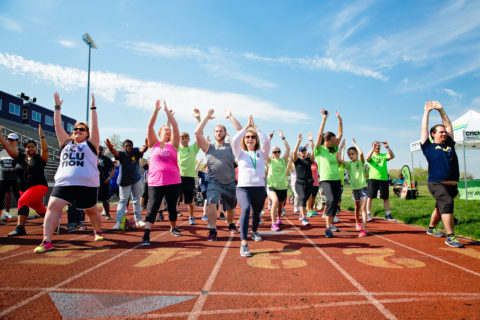 Everyone leads a busy life – it's hard to fit everything into the day, so why not kill two birds with one stone? Get your volunteering in while being physically active at the same time! Kids Run Clubs provide a great opportunity for you to get moving for an hour once a week. From doing dynamic warm ups to a training run to stretching, Kids Run Club workouts are great for kids and adults alike.
8) It's a flexible program
Kids Run Clubs are designed to be flexible and fit the needs of the schools and the volunteers involved. This makes it much easier to get a Club started compared with beginning some other sports programs that might have more specific requirements and a rigorous practice timeline. Kids Run Clubs can practice after school, before school, include all grades or just a few, and can have as many or as few volunteers as they would like. The program is specifically designed to adapt to each school's unique needs, so as to engage as many kids as possible in physical activity.
9) Change lives and do something meaningful
Ultimately, Kids Run Clubs give children the opportunity to be physically active and learn healthy habits that will last beyond their time in the program. Survey data from Active SWV Kids Run Club pre and post program participant surveys analysed by the WVU School pf Public health show that kids who participated in a Kids Run Club decreased their screen time, felt more confident in physical activity skills like warming up and stretching, and some were able to get a family member to be increase their physical activity as well. By establishing a Kids Run Club at your school (and maybe even volunteering with the club), you're truly changing the lives of kids and families in your community for the better.
10) Kids love it!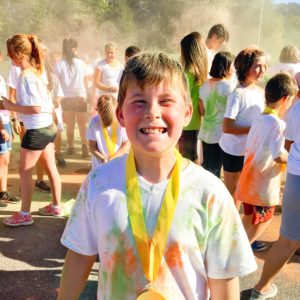 And finally, kids love it! The program started in 2015 at Valley Elementary with around 55 children, and in the past year alone the program saw 1,643 participants. Kids are excited to show up to run around and play games, all while learning about being active and healthy. Why not give kids a chance to participate in something that can make their school week a little more fun, and the whole community a little more healthy.
Spring Kids Run Clubs are due to start up the first week of April, so the time to start planning is now! If you're interested in starting a Kids Run Club at your school, or are interested in volunteering with an existing club, contact India at india@activeswv.com or call 304-254-8488.
If you're curious about other programs Active SWV offers to the community, take a look at our website and Facebook page for updates on what is happening in your area!