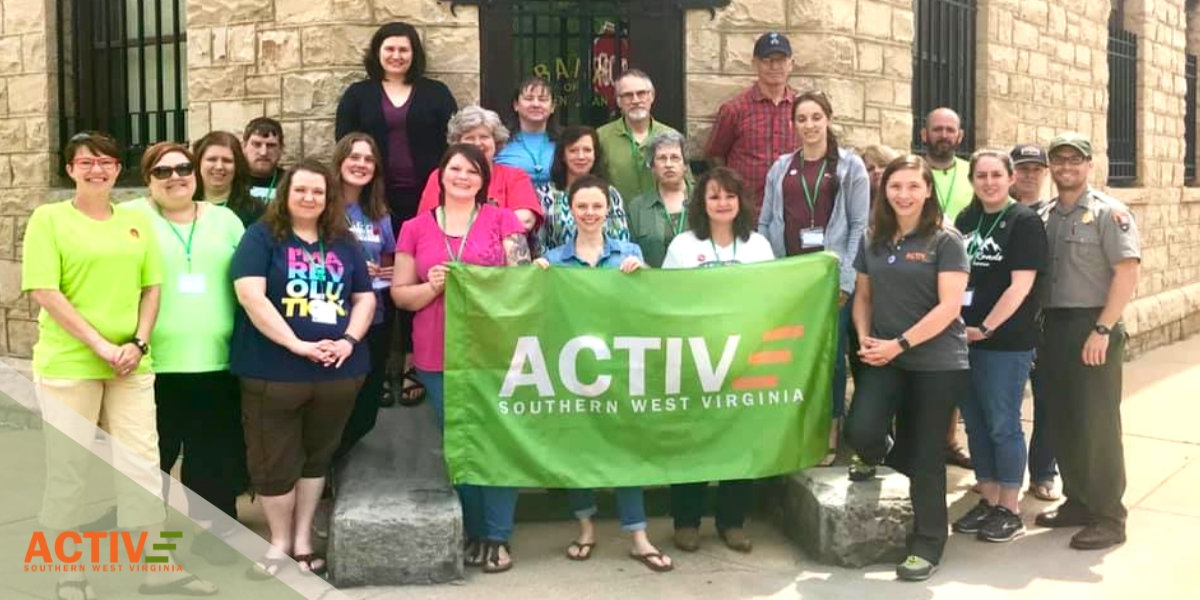 Active SWV would like to welcome the new 2019 Community Captains. We are so thankful and honored each and every one of you decided to choose our organization as a way to give back to your community. It is because of generous folks like that that we are able to offer our free physical activity programs to the residents of southern West Virginia.
Darla Keenan
Tyler Bailey
Kirsten Judge
Ross Jones
Amy Showalter
Beth Daniel
Lisa Adkins
Jacki Wright
Heather Cooper
Sarah Edwards
Richard Accord
Barbra Accord
Julie Seller
Abbie Clasgens
Charlie Mooney
Beth Hudspeth
Wendi Sopher
Chris Graham
Vicki Aliff
Carrie Kidd
The first weekend in May, Active SWV hosted a spring training class for volunteers to become Community Captains. This weekend long training included leadership, risk management, program dynamics, promotion, and communication. All of our new Community Captains learned skills to help them bring a successful program to their hometowns and communities. In partnership with the National Park Service the new Community Captains also received training in CPR/ First Aid, Leave No Trace, and park policy and procedures. This training gives our volunteers the opportunity to have programs in our beautiful New River Gorge and throughout Nicholas, Fayette, Raleigh, and Summers Counties.
Along with new volunteers coming to our organization, senior Community Captains were able to come back and refresh their skills and provide insight and encouragement to the new Community Captains. All Active SWV Community Captains are champions of their communities and give their extra time, sweat, and heart to the programs they love because they want to encourage others to better healthlier.
Again we want to say a big THANK YOU to all the new and returning Community Captains and everyone involved in helping to make 2019 the most ACTIVE year yet.