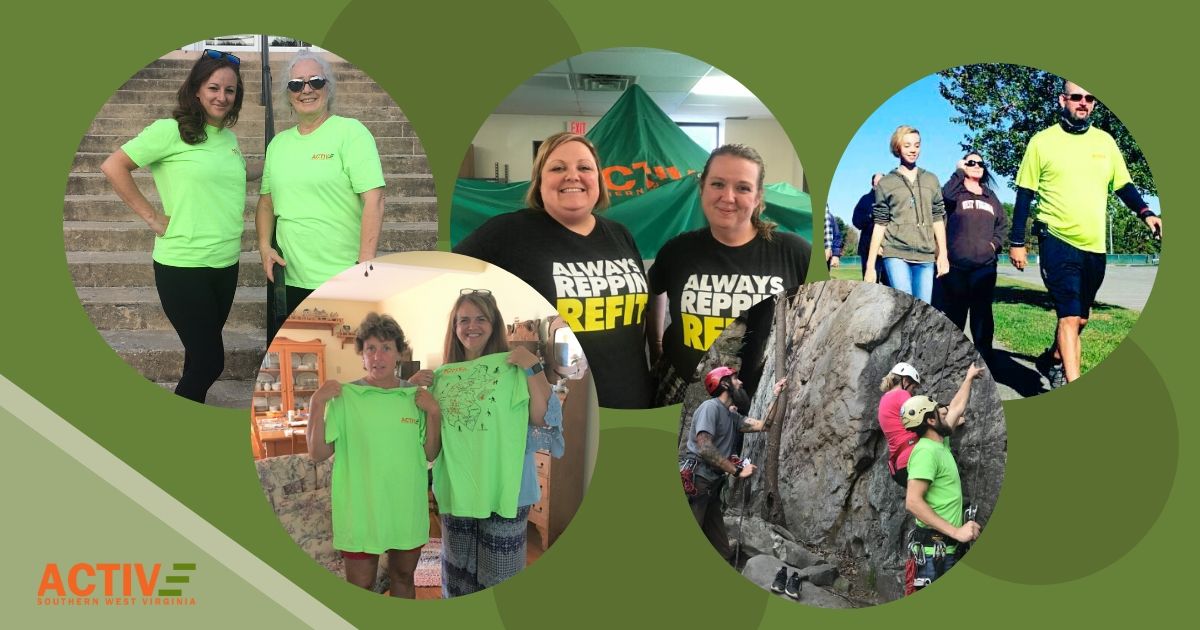 If you've thought about becoming an Active SWV Community Captain, but haven't felt brave enough to try, why not do it with a friend? Come out to any of Active SWV's extensive list of free physical activities, and you'll find many of them co-captained by two or more volunteers. Check out the top three reasons our Community Captains love volunteering together.
1. Your Own Accountabili-buddy
"I could go walking everyday, but I come up with excuses not to go when it's just me. If I have someone else relying on me to walk with them, I will be there." – new Community Captain Jill O'Dell.
You probably know that one rare person who wakes up before sunrise each day to run 6 miles solo. A wonderful routine to be sure, but for most of us, turning physical activity into a routine requires some accountability. That's where your co-captain comes in.
"It's positive peer pressure," says Susan Walker, who just finished Community Captain training with her friend Jill O'Dell. Teaming up to become Community Captains is their strategy help each other, and their community, make physical activity a regular part of their routine. Be on the lookout for Jill and Susan's new Active SWV Walking Group in Ansted starting in October.
2. Find Your Other Half
We all have different strengths. Perhaps you cook dinner, and your partner washes dishes. Maybe you plan the road trip, but your BFF drives. Similarly, when you volunteer together, your complimentary strengths may really take the success of a Community Captain program to a new level.
Community Captain couple Rick and Barbara Accord co-lead regular hikes in Fayette County and assist with Active SWV Water Aerobics and Chair Fitness. "Rick is technical director. When we lead hikes, Rick leads and I bring up the rear and talk a lot—context info," says Community Captain Barbara Accord.
When you hike with Rick and Barbara, count on having a thoughtfully planned route, and even learn a little history or ecology along the way.
3. Share the Love
"Jody wants to get stuff done. And I see someone with an idea and energy and want to help them get it done." -Community Captain Candice Helms.  
Another reason volunteers come to Active SWV is because they have a great love and vision for their community. When these visionaries join forces, they start enacting the change they want to see. Such is the case with Community Captains Candice Helms and Jody Shelton who recently began the Hinton Walking Group. The love these women have for their hometown shines through within minutes of talking with them, and is what brought them together.
Both women identify strongly with the power of being the change they wish to see. "There's no foot traffic here. People are afraid to go out. But if they see us out, they might come out," says Jody.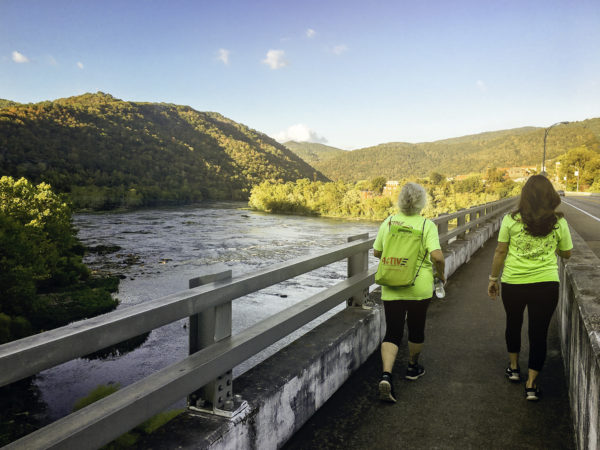 Likewise, Candice wants to empower the people to lead healthy lives, and believes she must lead by example. "And if some weeks it's just me and Jody, then it's just me and Jody and that's ok," says Candice. "It's a great start!" they both exclaimed.
Grab a Friend and Get Started!
Active SWV aims to make volunteering an easy choice, just as we aim to make physical activity an easy choice.
"We provide one-on-one training and support to all volunteers that can happen right in their hometown. We want to connect and understand the communities to offer quality programs tailored to each Community Captain and the resources they have to work with," says Erin Reid, Active SWV Volunteer Director.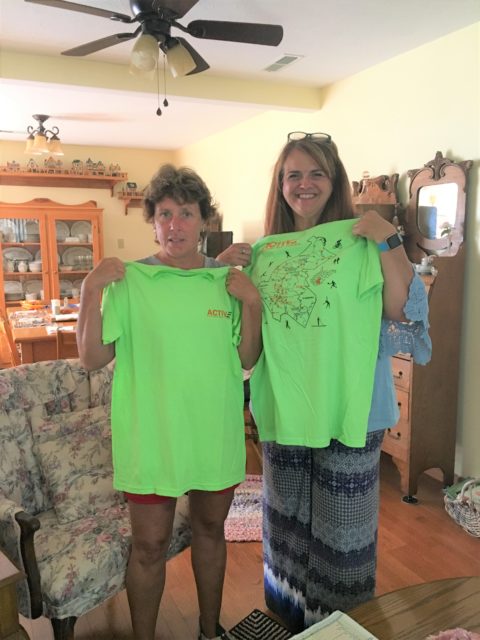 Active SWV makes a point to meet anyone curious about becoming a Community Captain where they are. Figuratively and literally. This month, Active SWV trained Community Captains in a city hall, a farm, and in one volunteer's living room!
With the approach of cooler weather and shorter days, having a partner to share some motivation may be just what you need to stay mentally and physically healthy through the winter months. Grab your accountabili-buddy and start moving!
Want to start a physical activity program in your town? Contact Volunteer Director Erin Reid at erin@activeswv.com.
Check out Active SWV's variety of free physical activity programs here, and visit one of our many co-captained activities:
Chair Fitness
Hikes
REFIT Aerobics
Pickleball
Rock Climbing
SUP Boarding
Walking Groups
Water Aerobics