Community Captain Mara Petretich is a volunteer for Active SWV, leading activities including biking and SUP. She also has a passion for nutrition and cooking for and with her family. Here is her recipe for Zuppa Toscana soup that has ingredients that are accessible during our time of social distancing and travel restrictions.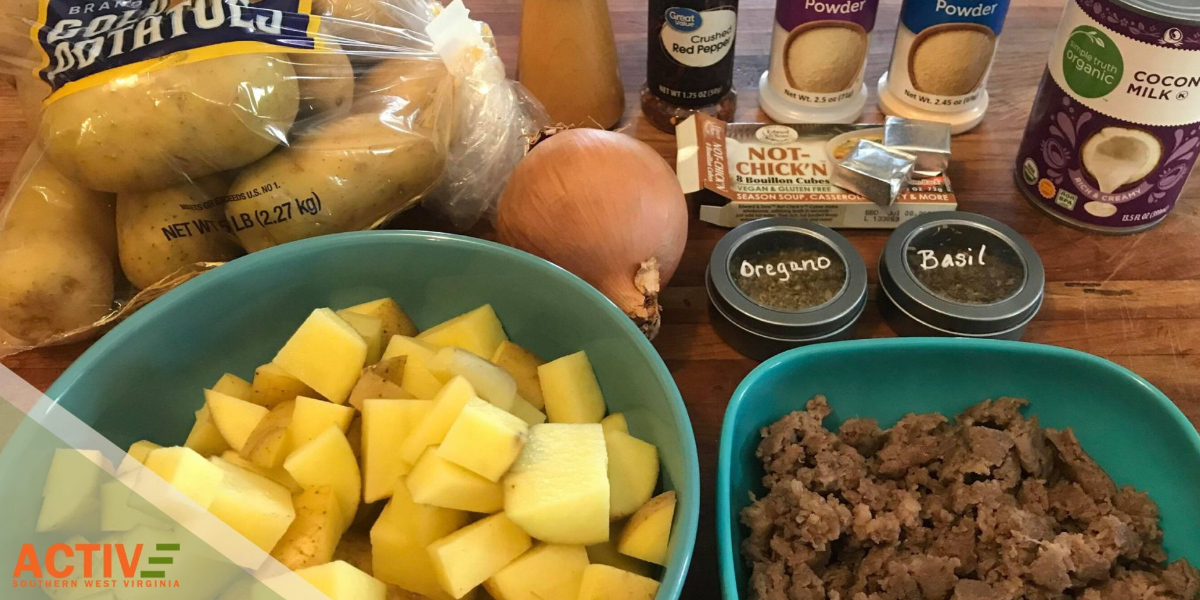 Mara says, "This soup is quick & easy to make. We use simple ingredients (frozen spinach if you don't have fresh greens). This is a family pleaser and the soup is comforting. It comes in at about $9 for 8 servings, so about $1.13 per bowl."
Healthy eating doesn't have to be expensive! Please enjoy her recipe below:
"Zuppa Toscana" soup
Yields 8 bowls
Ingredients: 
-1 pound ground sausage
-One large yellow onion 4 to 5 yellow potatoes, diced
-2 cups loosely packed fresh kale leaves removed from stem and chopped (chopped spinach can also be used)
-8 cups of chicken broth
-One can of coconut milk or one cup of heavy cream
-2 tsp Italian seasoning or 1 tsp each oregano and basil (can be omitted if you are using Italian sausage)
-Optional: 1-2 tsp red pepper flakes
Directions:
Dice the onion and sauté in olive oil until softened. Next, dice the potatoes and place in boiling water, cook until they are still a little firm so they don't overcook in the soup. Drain the potatoes and return to the large soup pot. Brown the sausage, drain and add to the soup pot. Combine the onion and remaining ingredients in the soup pot over medium heat. Cook until potatoes and kale are tender. The milk or heavy cream is optional but gives the soup a nice depth of flavor. Coconut milk makes it rich and keeps it dairy free. Red pepper flakes are also optional and can be added to individual bowls when serving. This soup couldn't be easier and is a family favorite. Enjoy!