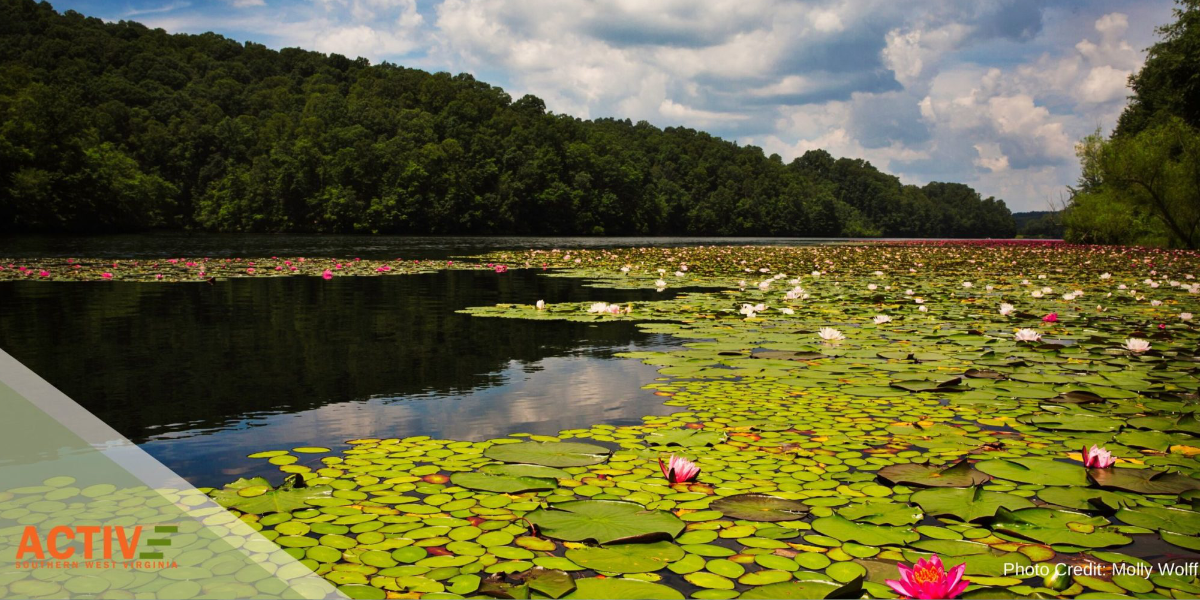 This June we are featuring Scarbro, WV as the Community of the Month. Scarbro is located in Fayette County in close proximity to New River Gorge recreation destinations, rail trails, Plum Orchard Lake, and offers community programming including Active SWV Gentle Yoga at the New River Health Scarbro location.
Scarbro was named after Scarborough, England by coal baron Sam Dixon. In 1899 this was the location of the White Oak Fuel Co. which was later owned by the New River Company. In 1932 the mine closed but Scarbro is still home to many. When you visit Scarbro you can still see the Scarbro New River Company Store and people still living in the coal camp homes. A drive on the beautiful Plum Orchard Lake Road takes you to the gorgeous lake known for peaceful fishing, a firing range, and the lily pads that bloom in June.

The Scarbro New River Health location hosts the Active SWV Gentle Yoga class led by Community Captain volunteer Lori Keller. She is motivated to help people in southern West Virginia move more, saying, "I wanted to reach out to an older population of people in our community who I felt could really benefit from an easy form of yoga that ANYBODY could do no matter what their physical limitations were. I wanted to create a safe, comfortable, and completely supportive, environment for them to be able to come and feel better." Active SWV programs are very welcoming, strengthen communities, and inspire healthier living. Lori also says, "My yoga students are such a motivation for me. Most of my students are a lot older than me and they are very healthy. I love that they are committed to living healthier and feeling better. They inspire me to continue being active and make exercise a lifelong priority for myself and my family."
Active SWV staff member Molly says, "I enjoy living in Scarbro because I have the benefits of being rural with lots of natural space but I am also a quick drive to Oak Hill, Fayetteville, and Beckley. My family enjoys being close to Plum Orchard Lake to paddle and being close to the rail trail system where we enjoy riding bikes as a family."
If you are interested in becoming a Community Captain and volunteering your time to lead free physical fitness activities please contact us at info@activeswv.com.