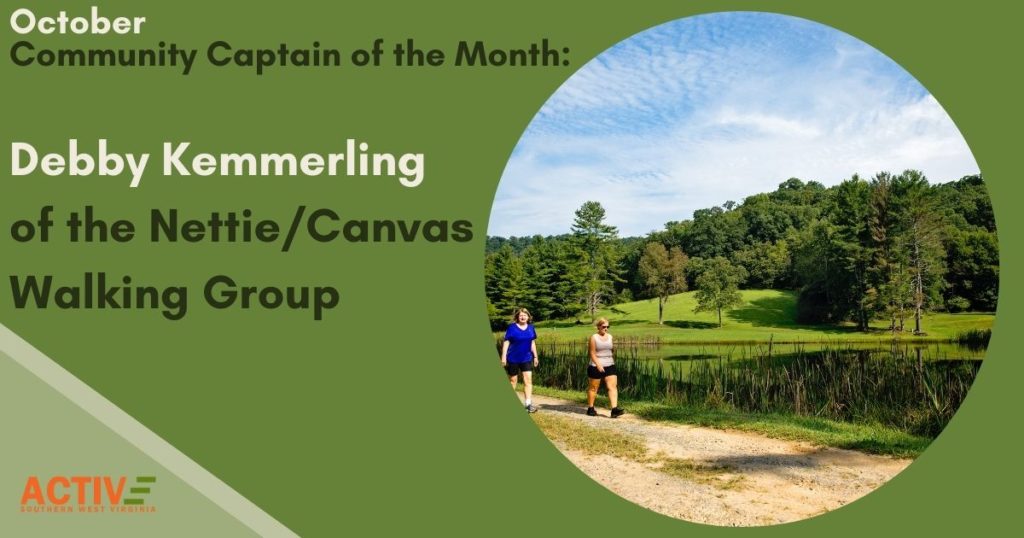 Nicholas County welcomes a new Community Captain in Nettie –  Debby Kemmerling! Congratulations to Debby on being Active SWV's October Community Captain of the Month. She decided to lead a sunset walking group in Canvas every Wednesday to motivate herself and others to stay active during Covid. We asked Debby a few questions to find out more about why she likes to keep moving.
Tell us about yourself – where are you from?
Born and raised in the Washington DC area, I've moved around a bit before settling in WV with my husband to raise our kids the last twenty something years.  Having been active with the Girl Scouts as a leader of a troop and then as a staff member of the Girl Scouts of Black Diamond Council, it has been an easy transition to volunteer with Active SWV.
What motivated you to volunteer with Active SWV in your community?
I thought it would keep me motivated to exercise on a regular basis. Jordan Chapel UMC has been a great partner to encourage healthy activity in our community. Walking and hiking has been a priority, especially during the pandemic, and it's an easy way to be active and safe.
"when I am active it makes me feel good- more motivated to do other things, more energetic, happy, positive attitude. "
How do you stay motivated? Why is being active a priority for you?
I'm not always motivated since time is a factor and days are getting shorter, but when I'm not active I feel it and when I am active it makes me feel good- more motivated to do other things, more energetic, happy, positive attitude.
Why do you think someone should join an Active SWV free program?
It's fun to be active with others and Active SWV provides a variety of programs to take advantage of.  Even just in Nicholas County there are several opportunities every week. It's a great way to meet new people!
Do you have any words of encouragement for people that may be interested in committing to becoming more physically active?
Being active is always more fun with others. Try it once and if there isn't an activity that fits your schedule, become a captain and start your own group!  It's been a great experience for me.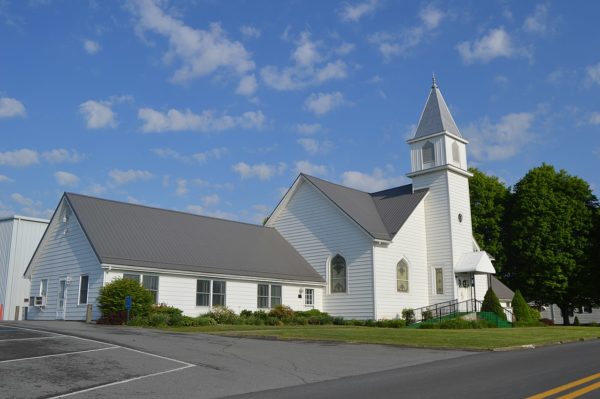 You can join Debby and her walking group every Wednesday from 6:30-7:30pm at the Jordan Chapel United Methodist Church in Canvas. Join the Facebook group here!
Check out our website calendar to see what events are available near you. This month we challenge you to take Debby's advice and come out and try a program, or volunteer and create one of your own! Contact our Volunteer Director Erin at Erin@activeswv.com to get started.