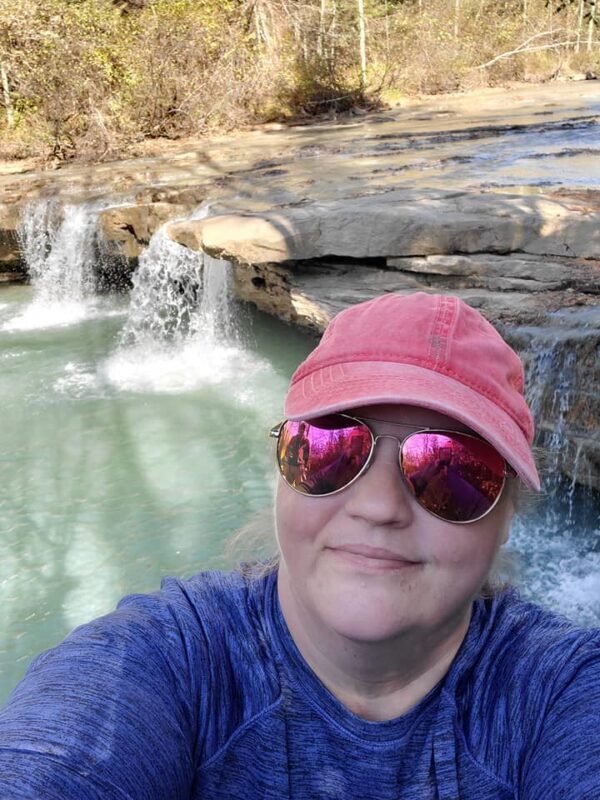 Finding Motivation
For Sara, the first step was finding her motivation – the reason she wanted to do it. She was mad at herself for the lack of mobility she was seeing in herself. Sara used to fish by the water all day, now it was painful to walk for very long and difficult to cross a creek. She also realized if she ever had grandchildren, she was not going to be able to play with them in her current physical ability.
Sara also saw the toll poor health had on her father and how hard it was on him to enjoy life. She also witnessed the journey Levi Moore experienced going from wheelchair bound in a second story apartment to getting back on his feet and truly enjoying life again. Sara did not want to continue down the path of poor health, so she began to set goals for herself.
Setting Goals and Taking The First Step
"First, I started changing the way I ate. Not a diet; a permanent change for the rest of my life. Then finding something physical I love to do like walk and hike. Next, I had to be determined to make the time to do it. I always said I was too busy and made up all kinds of excuses. Things like thinking I had a bad back or bad knees. There is always something in your day or weekend that you can cut to make time. Mine was talking on the phone and watching TV."
Setting small goals was motivational for Sara. At first, she just wanted to walk farther around the Beckley YMCA Soccer Complex before stopping to rest. Eventually, it became her goal to walk around without stopping at all.
A friend, Levi Moore, encouraged Sara through social media and met her at the soccer complex to help her through her first mile. When the days got too hot and it was hard for her to get up early, Levi suggested a small hike in the shade. After that that one hike, "it was like I was addicted to hiking," says Sara.
As the miles became easier and easier, Sara decided to sign up for her first race. The WV Strong Fall Challenge had started and could be completed entirely virtual. This allowed Sara the flexibility to log her miles when and where it was convenient for her. The challenge was to walk 210 miles in 100 days.
The Struggle is Real
"You're going to have pain. I promise you that! But if you are determined enough and have your mind set to do it, you will push through that pain to get it done," shares Sara.
Her previous mentality was that when walking distances hurt too badly, she just had to stop. There were days walking at the soccer complex where an elderly women stopped her and encouraged her to sit and rest because she was struggling to breathe with blood shot red skin, and soaking wet from exertion. It was hard work, but the steps got easier and soon Sara found herself on the trails.
Hitting Goals
"After some time of walking the sidewalk and roads around the soccer complex, I started a 1.5-mile trail at the Piney Creek trail system behind the soccer complex. I did this every day and then added a walk around my neighborhood in the evenings. I did that until it became easy and I did 2 miles and then 3! My long-term goal was to walk 5 miles by Thanksgiving, but then I completed an 8 miles hike ahead of schedule. So, I needed a new goal and that is 10 miles by Thanksgiving!"
Sara completed the WV Strong Fall Challenge in 62 days instead of the 100-day time frame! She finished in 112th place out of 773 participants. That is remarkable! Sara's son Christian will return home Thanksgiving week and they are sure to celebrate with a hike.
Extended Benefits
"The funny thing is, I did this solely to get a little healthier and increase my balance and mobility, but it has changed so much more than that for me. It used to take me 3 hours or more to fully wake up and start my day. I was tired all the time and now I am not. My mind automatically shuts down from all the stress and worry of the world as soon as I walk or hike. There are times and places I feel as close to God as I would in church or on my hands and knees in prayer."
"These walks and hikes have provided a lot more conversations with my sons without the distractions of the world to interfere. We have seen such beautiful places and gained a whole new sense of pride for the state we were born and raised in." Sara's son asked if they could go on his favorite trail on his recent birthday. Her older son returned home from military leave and said one of the first things he wanted to do was go on a hike because he had seen all the recent family pictures. Sara's husband swore he wasn't going to make any changes, and this was her new thing to do. Well, after a few weeks he started eating like her, working out at work on his lunch break, and how hikes with them on the weekends. "We even hiked for our anniversary," beams Sara.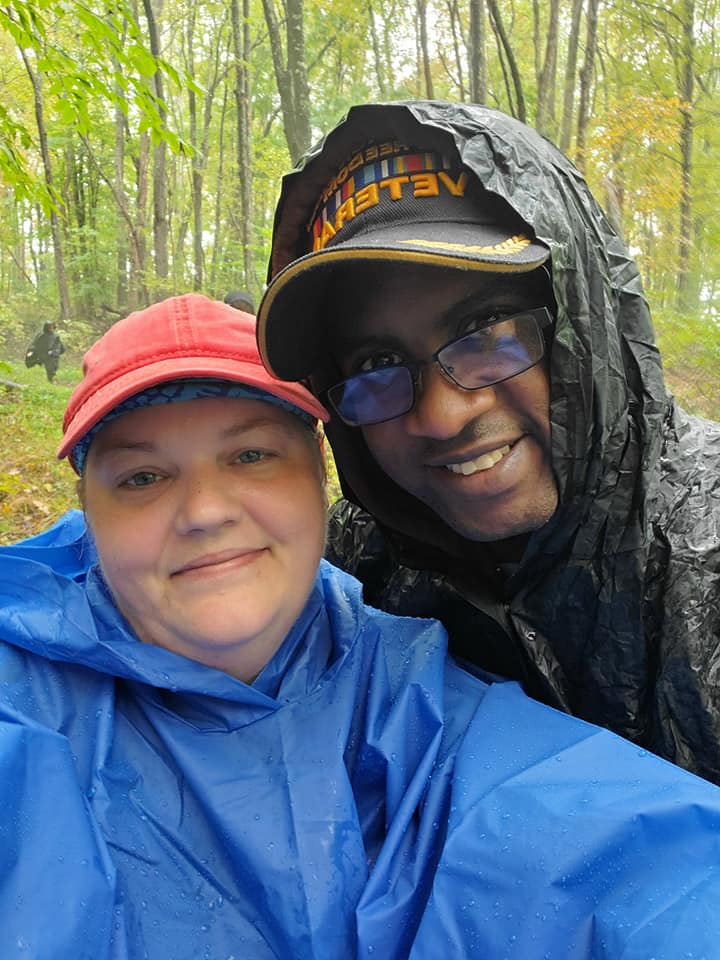 "I still have a long way to go, but I am determined to get to a better and healthier place than I have ever been before. I hope by sharing this with you, even if there is just one person like me, it will encourage them enough to change their life, too."
Active Southern West Virginia invites you find ways to be active year round. Explore program options at www.activeswv.org. Thank you to our partners at WVU Institute of Technology for making the WV Strong Fall Challenge possible.