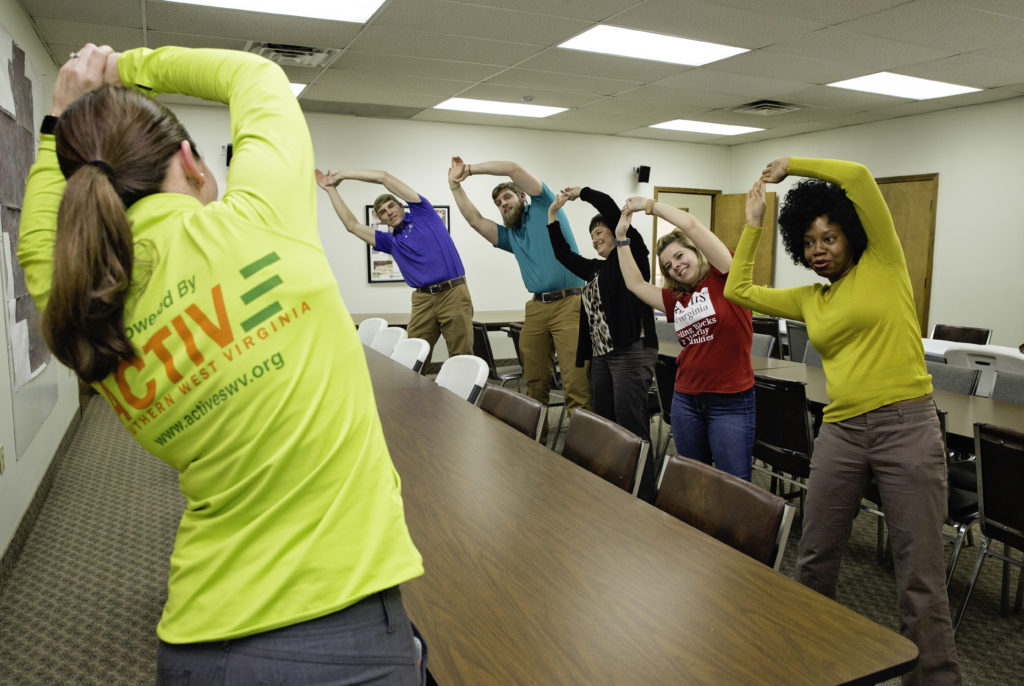 Is 
the 
southern 
West Virginia workforce all that
 diverse
?
Yes – maybe more than you realize since we can't always see what makes a population diverse. Diversity is often associated with race; however, it comes in many other forms too: LGBTQ+, mental or physical limitations, religion, culture, and socio-economic status are a few. And all of these can be factors in a person's health needs or predispositions. 
In this age, diversity is more often sought after in the workplace. It's become common knowledge that a diverse workforce strengthens a business. With diversity comes a broader range of experience, and higher levels of innovation.
W
hat does diversity have to do with workplace wellness?
When choosing the wellness strategies your workplace will use, diversity has everything to do with it. This is because of something called Health Equity. The CDC describes Health Equity well:  
"Health equity is achieved when every person has the opportunity to attain his or her full health potential, and no one is disadvantaged from achieving this potential because of social position or other socially determined circumstances." 
All of those diversity types we listed earlier make each person's health needs different. Not only that, but they affect each person's barriers and access to health services. Often, the more minorities a person belongs to, the more barriers they face to equitable health care. This causes health disparities. When health equity rises, health disparity lowers. 
If you genuinely want to offer workplace wellness to all of your employees, you must act with health equity in mind. 
As an employer, how deep is my obligation to address health equity?
Legally, your obligation is low. So long as you are an equal opportunity employer with a non-discrimination policy, you might say you've done your job. However, let us make the argument that your moral obligation is quite high. And in fact, it is in your best interest to address health equity. 
In the United States, we don't have much of a choice but to work. However, we do have at least some choice of where we work. Workplace wellness is proven to help businesses build their reputation as a great place to work. This leads to increased productivity, lower absenteeism, and greater ability to attract and retain talent. A good wellness program can see increased Return on Investment (ROI) in as little as 3 years, and Value on Investment (VOI) even sooner. Workplace wellness is in your best interest. 
Now consider this; Americans have one of the highest rates of hours worked per week in the world, according to data from Gallup. This same study also showed that only 13% of Americans report they enjoy going to work. We can extrapolate then, Americans spend a tremendous amount of our lives doing something we don't enjoy. How does this affect our mental wellness? How does mental wellness affect our work performance? This can all be improved when our health is supported at work. As an employer, you have the authority to influence and increase this support. To do it well, you must first understand health equity. Herein lies your moral obligation. 
Health equity or the lack thereof is of such importance that some organizations have dedicated entire branches to addressing it. For example, The Massey Cancer Center has an entire office dedicated to Health Equities and Disparities Research. In fact, First Lady Dr. Jill Biden chose this Center and this topic as one of her first speaking engagements less than a month into office. Convinced yet? 
Equity vs. Equality
This is where good intentions alone can foil a wellness program. Equality is offering the same thing to every person, regardless of their circumstances. Equity is offering what is required for each person to reach the same thing (their full health potential), by addressing their specific circumstances. Many wellness programs stop at equality, thinking they've done a good job. But to do the job well, more work is required. 
The idea of customizing a wellness program to this degree may feel overwhelming to a new wellness committee. That's ok. As your program grows, you may begin to increase the breadth and depth of its offerings. 
But to start, get to know your employees, and do the research to understand what health disparities they face. For example, did you know that black women are 40% more likely to die with a diagnosis of breast cancer? Knowing this single fact could determine if you choose to budget money and time on a 2-month workplace fitness challenge, or a 2-day workplace health fair with free cancer screenings.  
Knowing your employees and understanding health disparities will help you start down a road to addressing health equity. 
Here's
 an example of a wellness program going from Equal to Equitable, using the 
ever-popular
 Step Challenge:
Equality  
Everyone at our workplace is invited to 

participate

 in the step challenge.

 
Equity  
As part of the step challenge, we will:
O

ffer education on how to begin walking if y

ou are new to physical activity, or struggle with health issues such as pain from arthritis

.

 

Recognize success beyond "most steps logged." The challenge can be different for every

one depending on their personal goals.
Promote 

alternativ

e 

avenues of participation to include employees with physical limitations that prevent them from walking

.

 
Before the step challenge, we:
Determined the appropriateness of the challenge based on our employees' abilities, interests, and needs.

 

Identi

fied

 safe spaces to walk within a reasonable commute

.

 

Ensured that we would offer other wellness challenges throughout the year that more directly include any employee with a limitation that prevents them from walking.

 
How to promote
 health equity in 
your
 workplace
Again, the first step is getting to know your employee population. You simply cannot assume their health needs or health disparities. Surveys and safe spaces for discussion are a great place to start. Then take what you learn and do the research. From here, begin to prioritize what is needed, checking in with your employees' experiences along the way. 
We've discussed a lot of external factors that lead to health disparity: gender, race, religion and more. When you feel you've gotten a grasp on these, you'll also want to look inward. What aspects of your work environment could turn into a disparity if not addressed? 
Examples of i
nternal factors to consider:
If you have multiple departments or shifts, consider the times 

and places you offer wellness programing.

 
If your workplace has desk jobs and jobs that require physical labor, consider how each can affect an individuals' health.

 

What is your workplace culture? What actions can you take to make it a safe space for all employees who may fear or face stigma, discrimination, microaggressions or more?

 
How does Active SWV Workplace Wellness Program help you address Health Equity?
Create a safe space to share. Active SWV can help you develop and implement employee surveys to gauge your employees' interests and needs. From HIPAA compliant survey tools, to safe third-party data aggregation, we help you build a trusting relationship with employees so you get the clearest picture of their needs. 
Customize your wellness program offerings. Active SWV has a collection of ready-to-use tools. From educational materials, presentations, challenges, and incentives—we can help you tailor a program specific to your workplace and your employees. 
Check out 2 of our most 
equitable
 offerings yet:
Keep up with the latest in workplace wellness. Members of Active SWV's Workplace Wellness receive monthly updates on the latest wellness trends and strategies. You'll also be the first to know about grants and other funding to support wellness initiatives through Active SWV. As a member, you'll have regular consultations with our Workplace Wellness Director which includes invitations to courses and certification opportunities for you and your employees or coworkers.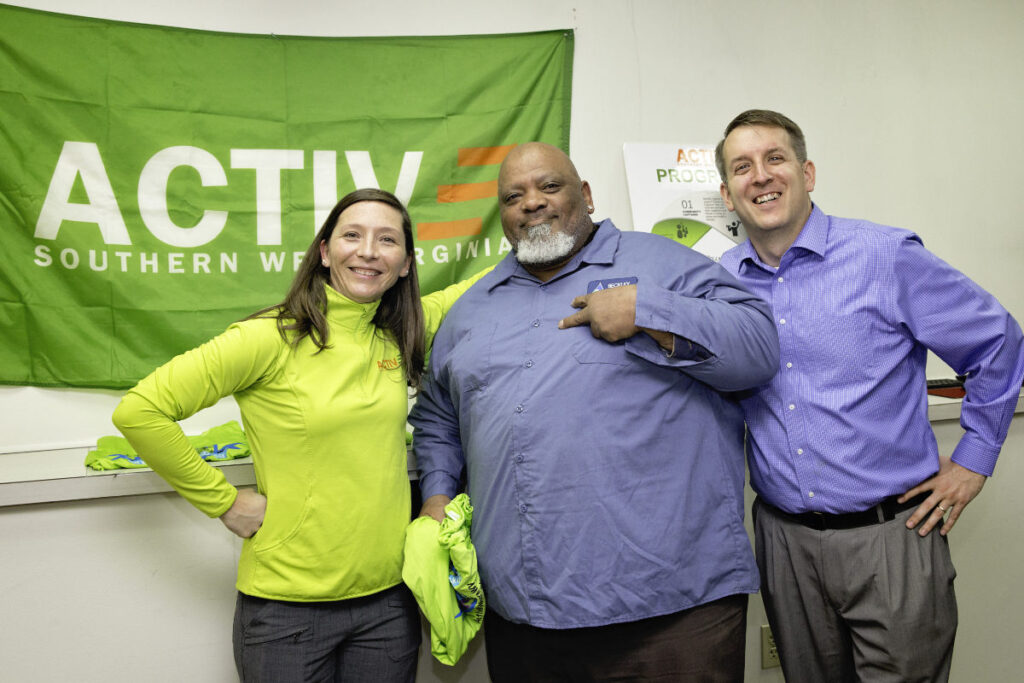 Interested in becoming an Active SWV Workplace Wellness Member? 
Learn more about what wellness could look like in your workplace here.
Or
Contact Veronica Crosier, Active SWV Workplace Wellness Director at veronica@activewswv.com