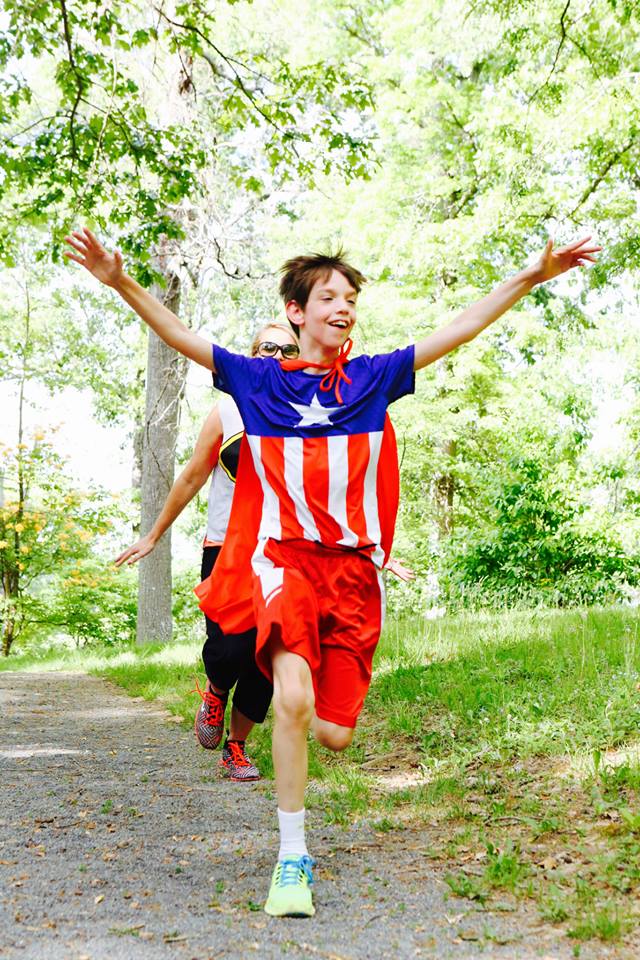 Phew! Active Southern West Virginia's first summer has definitely been one for the books. We have collected 8 Community Captains, 4 Training Team Coaches, hosted 3 Kids Runs, kick-started 1 Elementary School Running Club, and had lots of fun all the while! Here's a quick recap and more importantly, how are you going to help us grow and expand these programs into your community?
Community Captains:
Clifftop Community Captain Laura Shreaves leads a hiking group in Babcock State Park meeting every Tuesday & Thursday at 6pm in the Boley Lake Parking Lot.
Fayetteville Community Captain Hilary Nicolau is meeting in Fayetteville Town Park with a walking/running group called Mile Monday every Monday at 6:30pm at the Park Loop Trailhead.
Mount Hope Community Captain Jean Evansmore leads a group of walkers in a 3-5 mile walk every Monday, Tuesday, Wednesday, and Friday morning at 8:30am meeting at DuBois on Main.
Oak Hill Community Captain Joe Gutshall leads a group of walkers and/or runners every Tuesday and Thursday at 5pm on the White Oak Rail Trail, meeting in the lot off of Virginia Street.
Whitesville Community Captains Gary Dillon and Dennis Dye lead a group of walkers every Thursday and Friday at 6pm at the Salamy Building.
Whitesville Community Captain Sue Pauley provides walking recommendation program to Raleigh and Boone County Food Bank Groups and also leads a group of Raleigh County Commission on Aging Bingo participants in light seated exercise every other Friday in the Whitesville Resource Center.
MacArthur Community Captain Missy Burleson led a one mile running group at the YMCA Soccer Complex in Beckley every Friday evening at 6:30pm, but has postponed this program until further notice.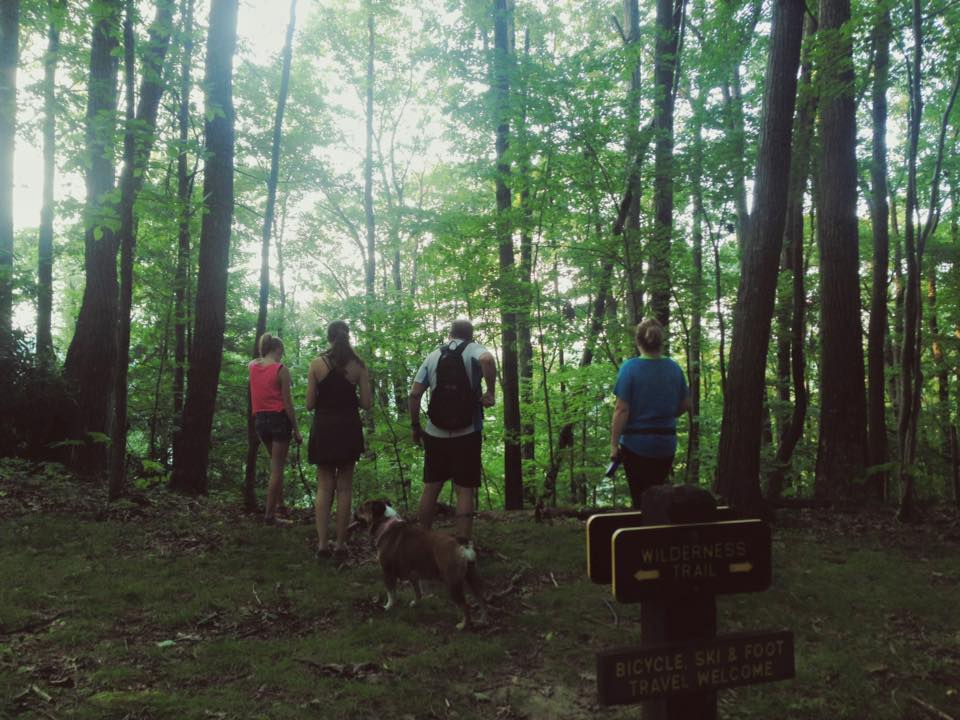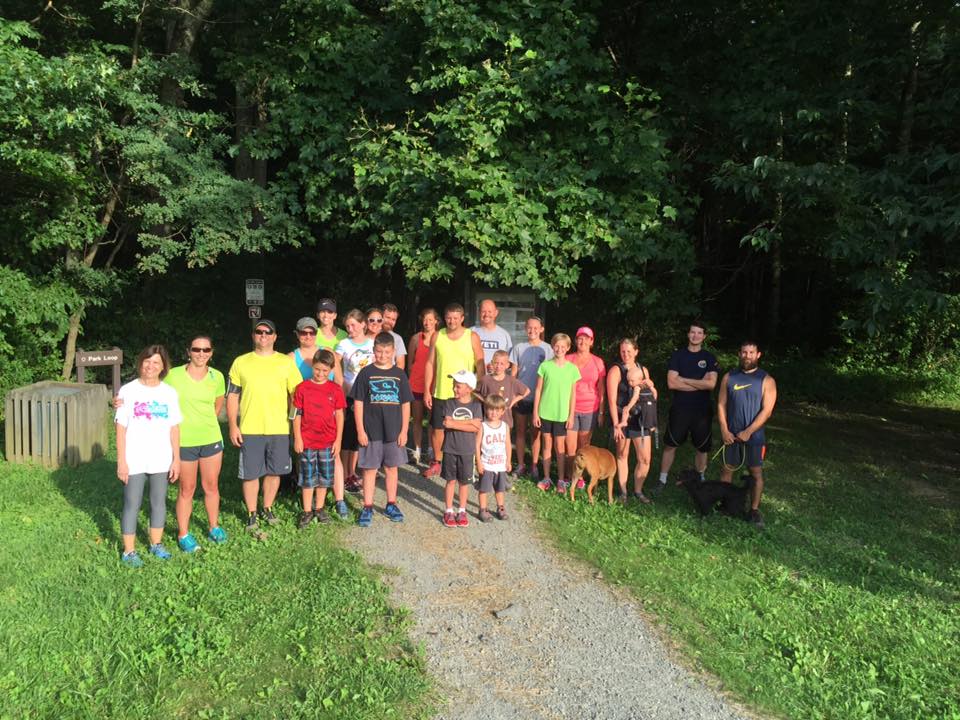 If you or someone you know would like to become a Community Captain please email Courtney Roark at Courtney@activeswv.com. Our next phase of recruitment will focus on Nicholas and Summers Counties, but we are still seeking programming opportunities in Fayette and Raleigh Counties. We would love to facilitate walking, running, biking, hiking, dancing, etc. groups.
Fayetteville Training Team Coach Sarah Coffey is training her team to compete in the October 10th Sticks and Stones 15K Trail Run, they meet every Sunday at 6pm at various Fayetteville & Babcock area trails.
Oak Hill Training Team Coach Joe Gutshall is training his beginner to 5K team for the October 31st Devil Dash 5K at Collins Middle School. The team joins Joe's walking/running group every Thursday at 5pm for their team run.
Beckley Training Team Coach Terry Hoskins is training his team for the September 19th Beckley Half Marathon or the October 3rd Rocket Run 10K. They meet every Sunday at 2pm at the YMCA Soccer Complex.
MacArthur Training Team Coach Missy Burleson is training her team for the October 3rd Rocket Run 5K or 10K, they meet every Sunday at 5:30pm at Fitzpatrick Park.
"I want to become an active, healthy mom. My goal is to run a 5K and celebrate my 30th birthday next year by running a half marathon." -Brenna Sullivan, MacArthur Training Team Member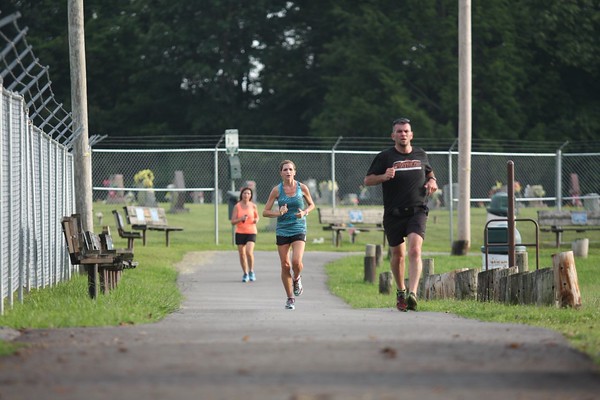 Our next phase of Training Teams focuses on beginner to 5K training because we foresee this as making the biggest impact on health outcomes in our area. So we have developed a new Active Southern West Virginia Beginner to 5K Training Manual that our Oak Hill Training Team will be the first to utilize. We are actively seeking a $150 sponsorship for this team to cover the cost of training shirts and race registration fees. We are also starting recruitment for Training Team Coaches for our next training cycle to begin in January for Beginner to 5K 2016. If you have sponsorship suggestions or would like to become a Training Team Coach in our next cycle of training please email Melanie Seiler at mseiler@activeswv.com.
Active Kids:
On September 9th Active Southern West Virginia will be launching it's Kids Running Clubs pilot program at Valley Elementary School in Smithers, WV. We will have 30-35 2nd-5th grade students training for 4 weeks for their first 1 mile running race. The Club will meet every Wednesday evening 4-5pm at Valley Elementary School for their team practice and will be expected to complete 'running homework' with a parent or guardian the rest of the week. On October 3rd the Club will be traveling to Beckley to compete in the Active SWV Kids Rocket Fun Run as a part of the Rocket Boys Festival.
Our next phase of Kids Running Clubs involves having one Running Club in each of our 4 counties (Fayette, Raleigh, Nicholas, and Summers) for the Spring 2016 semester. We are actively seeking a $250 sponsorship for the Running Club at Valley Elementary School, if you have suggestions please email Melanie Seiler at mseiler@activeswv.com.