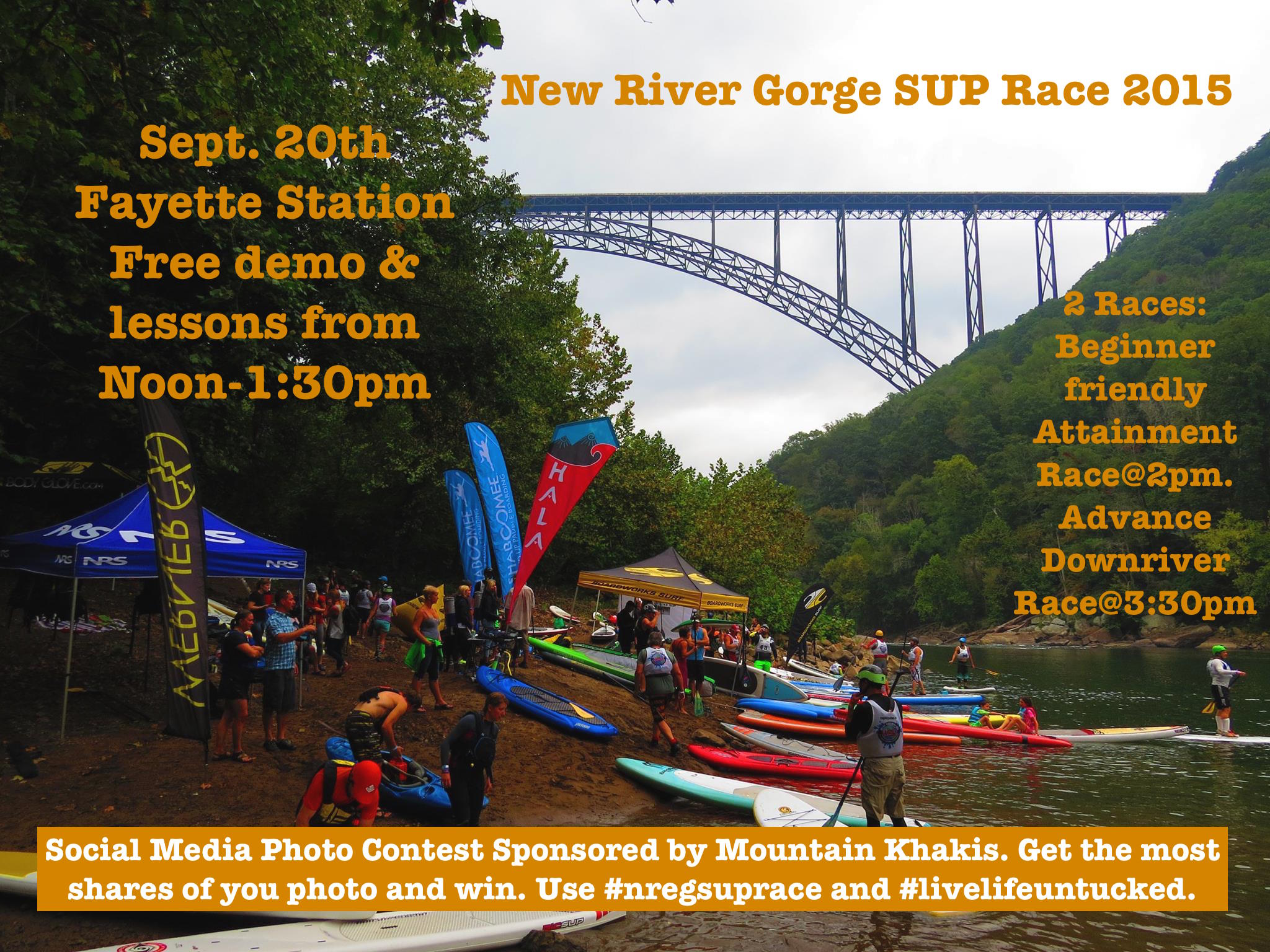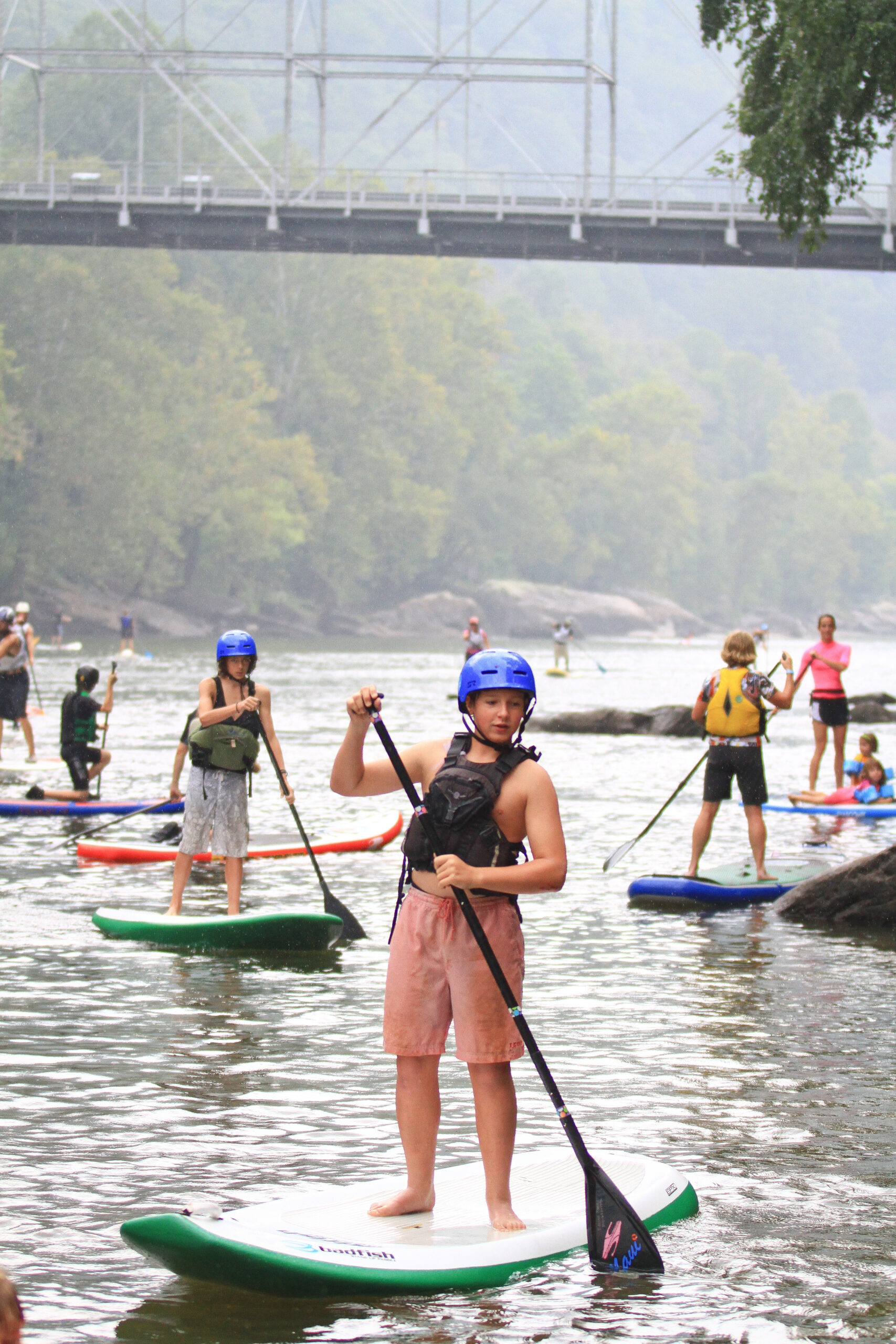 The event opens at 12:00pm at Fayette Station located below the New River Gorge Bridge on the New River, WV. This is an opportunity for anyone to come meet pro paddlers, board manufacture representatives and enter to win a raffle prize or two donated by Mountain Khakis.
Contest details: This is a social media contest to get your event photo the most shares through Facebook. Snap your pictures and post on your wall using hashtags #nrgsuprace and #livelifeuntucked. 
You can post as many pictures as you like
You must use both hashtags #nrgsuprace #livelifeuntucked
Winner announced in 7 days: September 27th. Giving you a week to show off your shots!
Additional raffle tickets will be handed out onsite for a Mountain Khakis prize pack announced onsite at 2:45pm. (Must be present to win this one!)
Free lessons and equipment are available on a first come first serve basis from noon to 1:45pm. Everyone will be asked to sign a waiver and wear a life jacket. Then stick around to watch the two races take place upstream and downstream through rapids.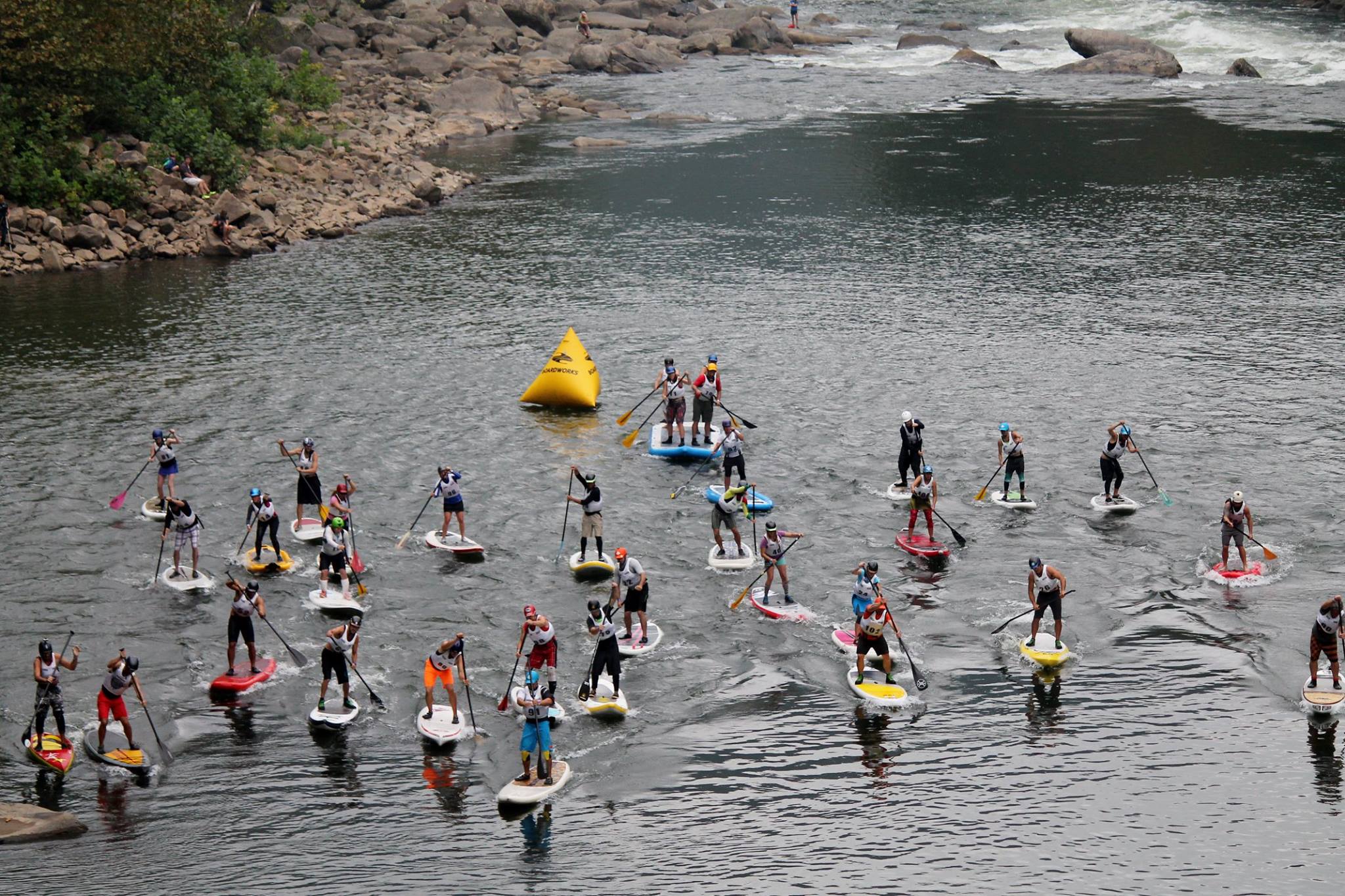 The first race will begin at 2pm with a 1.7 mile paddle upstream through class 1 current, around a buoy and back to the start line. This race is open to beginner paddlers but previous paddling experience highly recommended and you must provide your own gear for the race.
The down river race is the real highlight of the event. Crowds line the river bank of the first rapid, class 3+ Fayette Station Rapid, as the racers line up under the smaller Tunny Hunsaker Bridge. It's a mass start with blades flying producing a rowdy wake for those in the middle and back of the pack.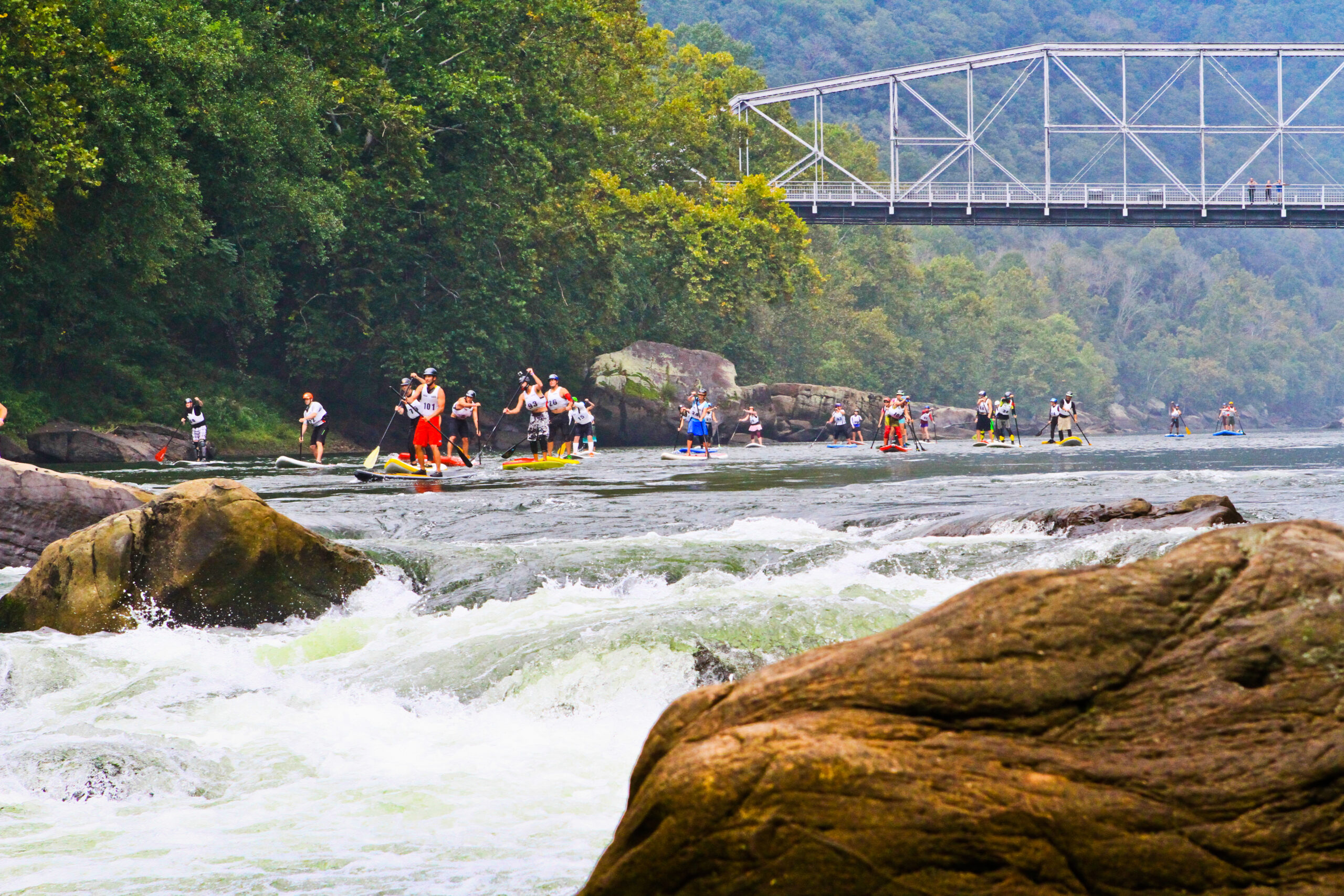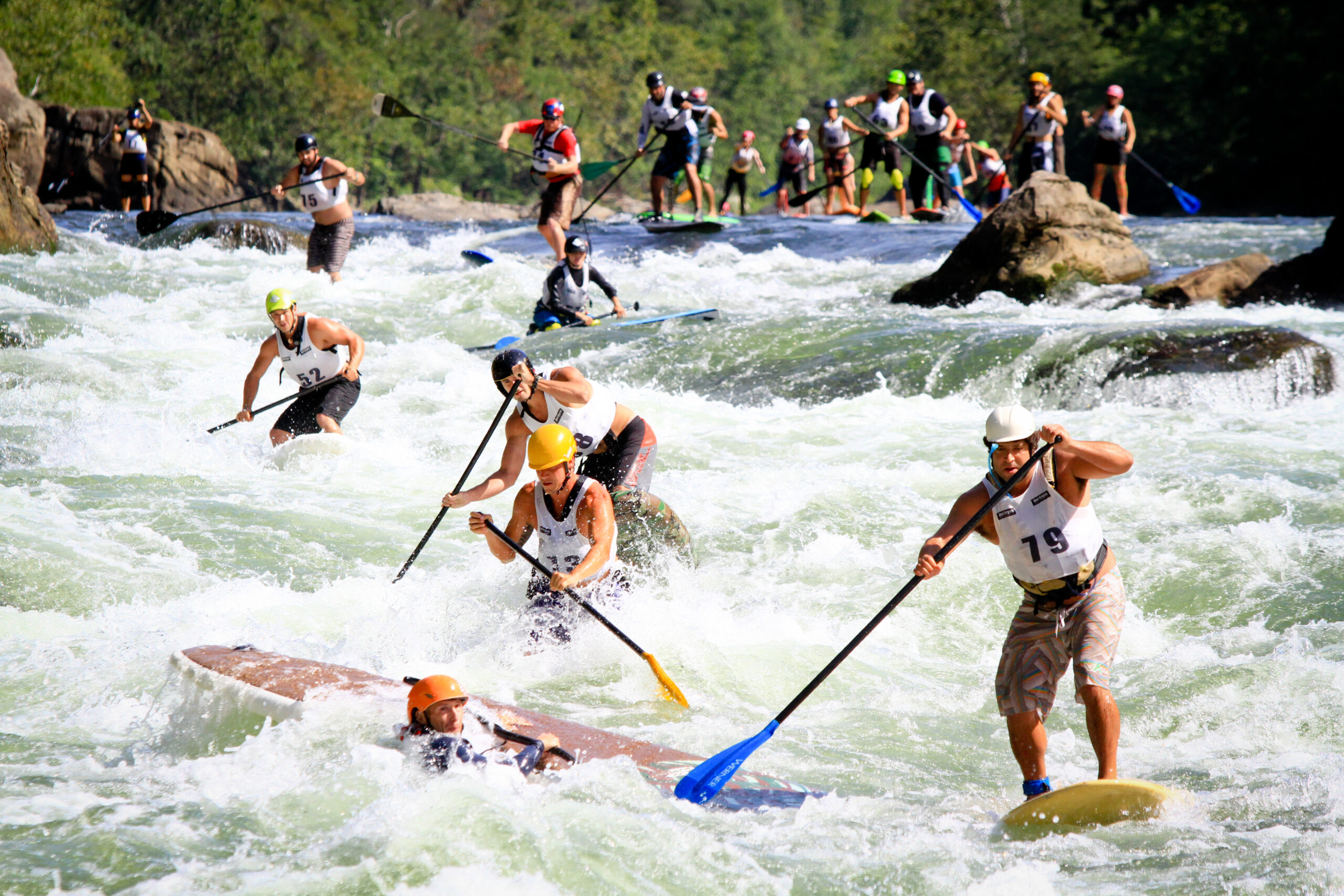 The race continues through Flea Flicker Rapid class 2, Old Nasty class 1 and four flat water pools. Shuttle is provided for the racers to bring them back to the start line. The awards and dinner will be head at the lead sponsor's location, Adventures on the Gorge, at 6pm.
Many local sponsors make this event possible: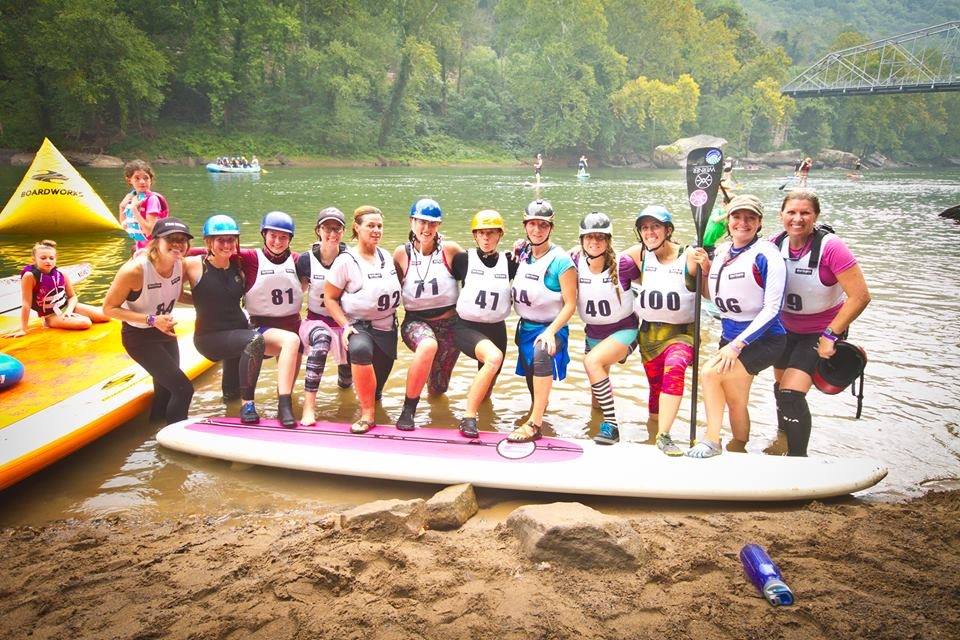 And just as many visiting organizations contribute to the success of the event, growth of this easy to learn sport and our local youth gain the profits. Win-Win!
Chuck Toussieng
Julie Lang
This year's race will be dedicated to Brik Miller, an avid SUP boarder, who unexpectedly passed away this summer. Brik became entranced with the sport and proficient paddling all types of bodies of water. He designed last year's trophies and we are lucky to have the trophies he started for this year's race. A true treasure to the winners, overall man & overall woman