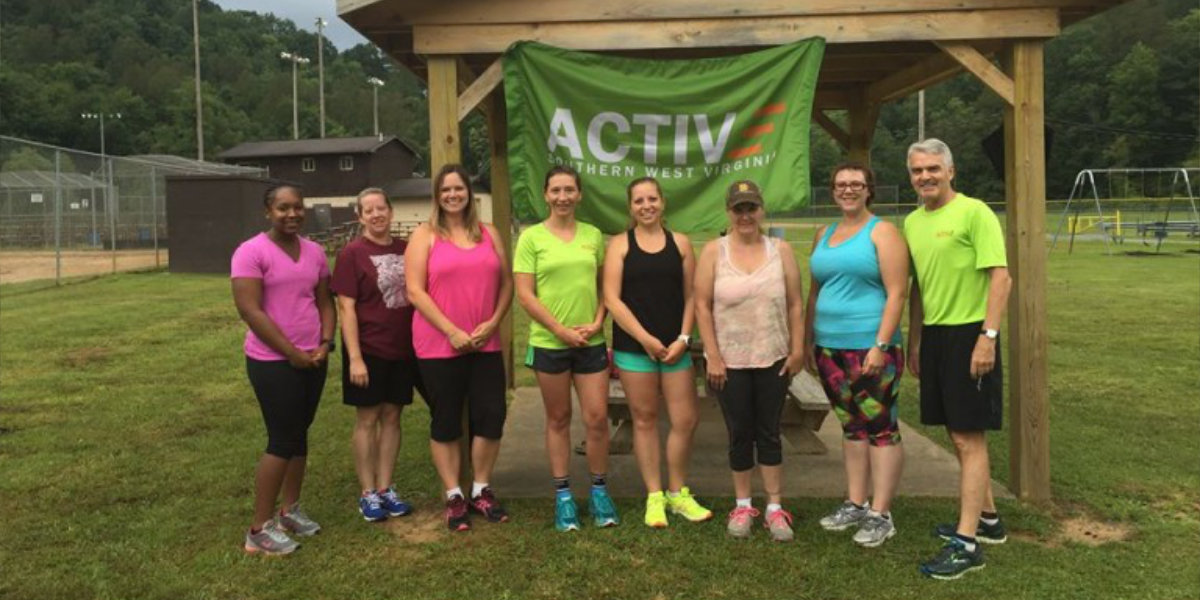 Active Southern West Virginia takes great pride in its Community Captains. We strongly believe that without them our mission would be impossible. They are dedicated to making their communities a happier, healthier, and an altogether brighter place to live. We are forever grateful for their service and passion for creating free opportunities for their community members to participate in. This month we are are highlighting Beckley Community Captain Charlene Diggs to both show appreciation for her service and to showcase a little bit of her story. We hope it will resonate with some of our readers and motivate them to start their journey toward a healthy and active lifestyle change.
Charlene has played basketball her whole life in addition to volleyball, track, cross country, and cheer but since graduating she has adopted running as her alternative sport. Charlene became involved with Active Southern West Virginia by joining the MacArthur Training Team coached by Missy Burleson; Missy coached the team to be able to compete in the August Raleigh County 4H 5K and the Rocket Run 5K.
When asked what motivated her to become a leader and mentor in her community, leading the way for a more physically active community, Charlene responded, "With so much violence and negative energy in our city maybe if someone saw a person that looked like them being involved they too would want to get involved and turn that negative energy into something positive like being active."
Charlene's advice for anyone who may be interested in volunteering as a Community Captain is, "Just try. The Lord gave you an able body, use it. It's never too late to get involved."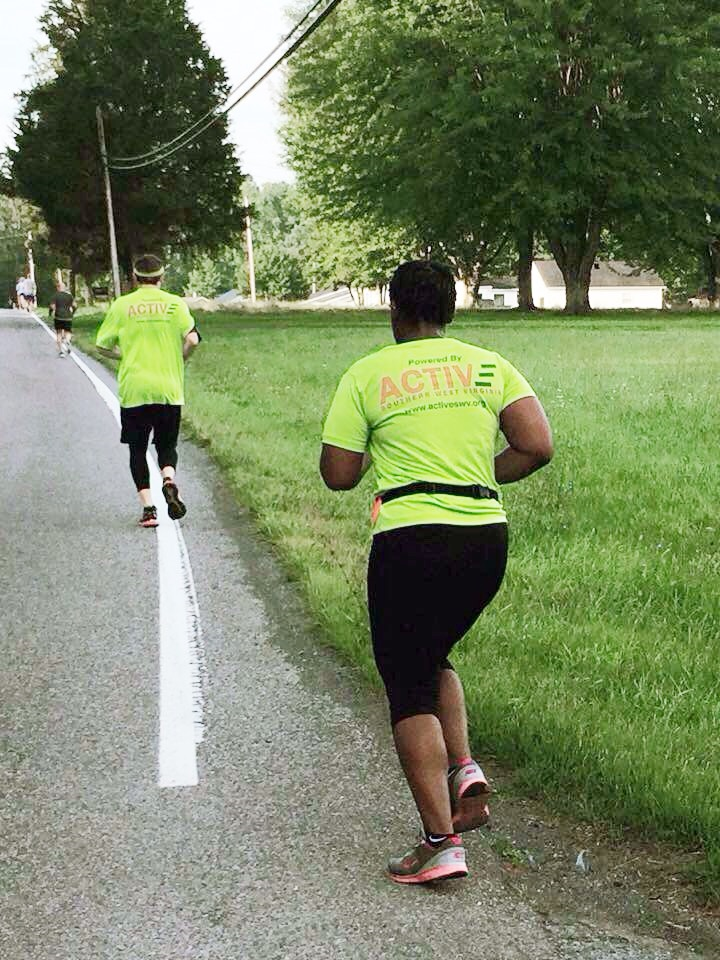 Charlene leads the Beckley Friday Mile Running Group with Community Captain Missy Burleson every Friday at 6:30pm starting from the front parking lot at the YMCA Soccer Complex. Anyone is welcome (especially beginners) to join the group at any time and encouraged to bring a friend! Keep up with the Active Southern West Virginia Bulletin Board Facebook group for updates/cancellations and like the Beckley Friday Mile Facebook page to stay more directly connected with the group.
You can also stay connected with us by liking our main Facebook page Active Southern West Virginia, keeping up with our Events Calendar at activeswv.org, and following us on Twitter & Instagram (@activeswv).
We are so happy to have Charlene and Missy on our team and are still recruiting Community Captains in the communities of Shady Spring, Stanaford, Bradley, Mabscott, Rhodell, Daniels, Lester, Whitesville and all points in between! Contact us at info@activeswv.com or 304-254-8488 to get started!