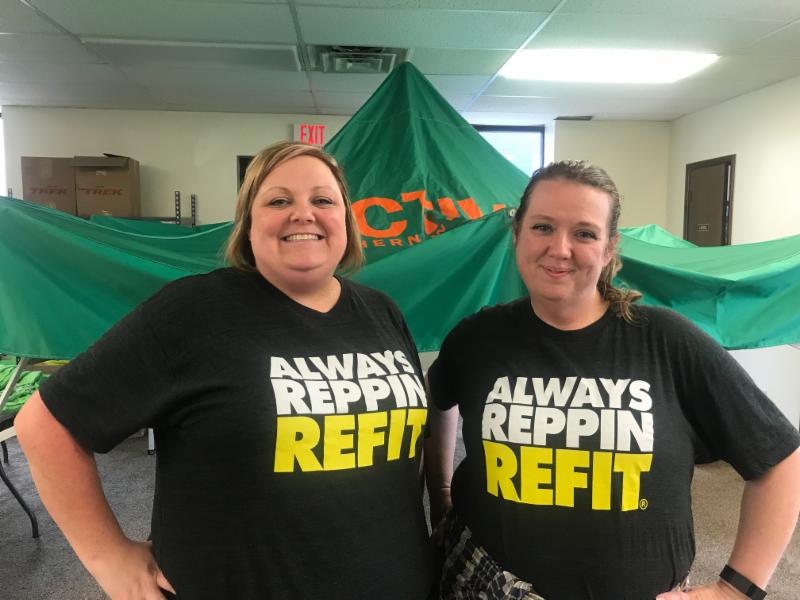 This month we are highlighting two all-star Community Captains! Meet Jennifer Bledsoe and Amber Fuller, two Active SWV Community Captains and REFIT® instructors. They have the passion and drive to help others lead healthier and happier lives. Take some time to learn about these leaders and how you can take steps to leading a healthier and happier lifestyle.
Catch Jennifer and Amber's REFIT® classes every Monday and Tuesday at 6pm in Beckley.
REFIT® Monday at 6pm at the Place in Beckley
REFIT® Tuesday at 6pm at the Family Worship Center in Beckley.
Meet Community Captain and REFIT® instructor Jennifer Bledsoe. We asked Jennifer how she ended up in West Virginia and why she believes in having an active lifestyle.
Community Captain and REFIT® Jennifer Bledsoe:
"I was born and raised in Indiana, but now have lived in West Virginia for the past 13 years. I ended up in this beautiful state because I met and married my awesome husband Brian who is from here."
Why are you Active? How did you start?
"In November 21, 2013 will always be a date I will remember. I got a phone call from Indiana saying my sister, who was only 32, had passed away. We later learned it was from a massive heart attack. I was in so much disbelief because she was so young. That really got me to thinking about me. I was overweight, not exercising or eating right, and I knew things had to change because I was heading down that same road. That's when I slowly started making changes.  At first, I started to modify what I was eating and started walking. I really wanted to start working out more so I went to YouTube to find something I could do and found REFIT® that is where it all began."
What motivated you to volunteer with Active SWV in your community?
"I searched for local REFIT® classes in our area but there were no instructors or classes nearby so I continued to just use the videos at home but I knew so many others needed this in their lives and I really wanted to bring REFIT® to our community so others could experience the same thing I did. I want to let people know that working out can be fun, you can see results, and have an environment that welcomes and accepts you regardless of where they are on their fitness journey. We are so happy after two years of holding classes in Beckley we could team up with Active SWV to let our community know we are here and ready go along your fitness journey with you. We also would like to see our surrounding communities experience this life changing fitness!!"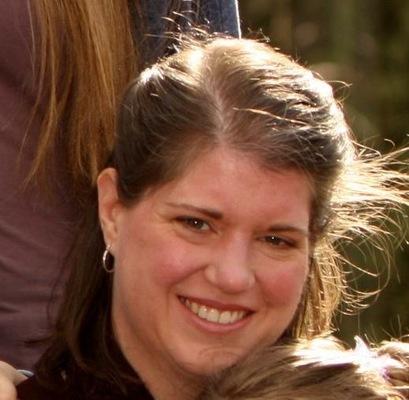 How do you stay motivated? Why is being active a priority for you?
"I stay motivated through the community we have within REFIT® here locally and our home office in Texas you can check them out on Facebook we are always inspiring and encouraging each other to keep moving forward. 
Being active is important to me because I honestly feel better after losing a little over 100 lbs. and I don't want to back track because I am now capable of doing so much more. I have more energy and know I'm doing all I can, to take care of my body, every day I see the progress of the work I put into it."
Why do you think someone should join an Active SWV/REFIT® free program?
"I think people should join an Active SWV program because it's right at your fingertips allowing you to become part of a team that will encourage you and run alongside of you. I am very thankful that I get to share REFIT® with those in Beckley, WV. We would love for you to join us at REFIT®.  We offer a place where you can be the best you, offering fitness that is fun and truly for EVERYBODY."
Do you have any words of encouragement for people thinking of becoming a Community Captain or interested in committing to becoming more physically active?
"To those who have thought about going to a class and are nervous about it, there is no judgement here, we have all been there and are still on our journeys, so fight back those fears and give it a chance you won't regret it!
I'm very thankful that I get to share this program with others it didn't feel right keeping something so awesome to myself. I just had to let others know how fun and exciting working out can be!! I am very happy to be a Community Captain for Active SWV to allow those in our community to experience fitness and have fun doing it!!
Thanks for allowing me to share."
Meet Community Captain and REFIT® instructor Amber Fuller. We asked Amber to share her fitness journey with us.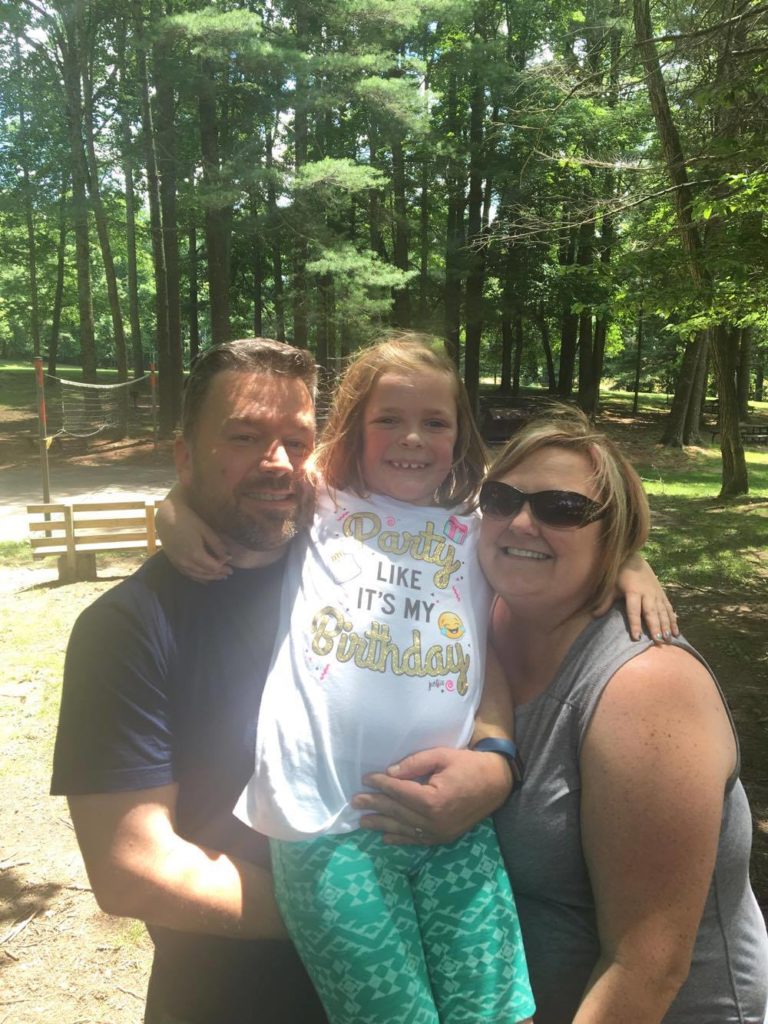 Community Captain and REFIT® Amber Fuller:
Tell us about yourself: Where are you from? How did you end up in West Virginia?
"My name is Amber Fuller. I've been married for almost fourteen years to my husband Chuck and we have an eight-year-old daughter, Isabella.  I've been a Developmental Specialist for the WV Birth to Three program for 15 years.   I enjoy exploring history, reading and being creative.  I'm not a musician, but have a soundtrack to my life and may break out in song at any moment.  I have way too many hobbies, so I am a Jill of all trades, master of none!
I'm originally from McDowell county, but have lived in Raleigh County most of my life. Since I was young I've always enjoyed being outdoors in nature.  I feel the most alive when I see the beauty around me."
Why are you Active? How did you start?
"Throughout my school years I was always very active, but unfortunately I let life and responsibilities become an excuse to become stationary.  In April 2015, I heard about an exercise class called REFIT® that my friend Jennifer was going to be instructing.  I had seen the transformation in her and wanted that for myself.  I decided that I would commit to a month worth of classes, because commitment to exercise had always been an issue for me.  When I attended my first class I immediately fell in love with the atmosphere.  I felt excited and energetic after every class.  Fast forward to March 2016 when I decided I wanted others to experience what I had and I became a certified instructor. I now teach two classes a week and love every minute of it!
I am active because I want to set an example for my daughter who is eight and to encourage others that it's okay to take time for you!  You can't pour into other people's lives if you are empty.  Being active with my friends, family and REFIT® community gives me so much joy and is a natural stress reliever!"
What motivated you to volunteer with Active SWV in your community?
"I wanted to volunteer with Active SWV because they share our heart and vision for our community.  We want to provide easy to access exercise programs that are open to everyone!  By partnering with Active SWV we hope that many more people will see the benefits of a healthy lifestyle."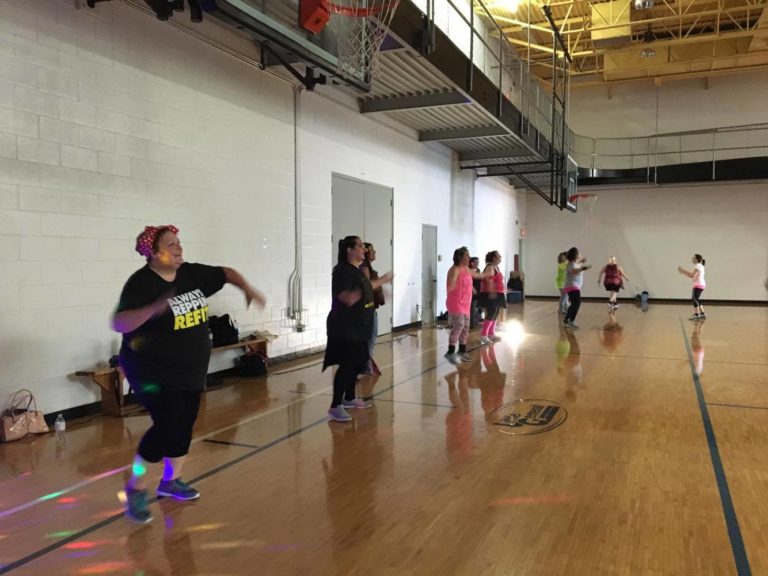 How do you stay motivated? Why is being active a priority for you?
"Honestly, staying motivated can be the hardest part of any journey.  For me I take it day by day and it involves a lot of positive self-talk.  Having the support of those around me, always pushes me forward.  Our REFIT® participants also keep me motivated because I see the changes in them and their dedication to grow.
Being active is a priority for me because I want to be around for my family and I want to be the best me.  Living an active lifestyle has helped me emotionally, spiritually, and physically.  It's so much more then what you see on the outside, it changes the whole person.  I am happier and more productive when I'm active, which benefits all areas of my life!"
Why do you think someone should join a free Active SWV/REFIT program?
"There isn't enough space to list all the reasons why!  I believe that by joining a program you will not only find activities to increase your health, but also build relationships.  You will find that what started as a first step in your journey will turn into a life changing experience.  Everyone deserves to live their best life and to live it to the fullest. 
At REFIT® our focus isn't all about weight loss, it's about being weightless.  As you take off the stresses of the day and things that way you down, your physical body begins to reap the benefit.  Our easy-to-follow formula is perfect for both beginners and fitness enthusiasts, with workouts designed for everybody and every body—regardless of age, shape, size, or ability.  The best part is the connections you'll make with others."
Do you have any words of encouragement for people thinking of becoming a Community Captain or interested in committing to becoming more physically active?
"Just take the step and do it!  It has been one of the best decisions we made for REFIT® Beckley.  Just in the past two weeks we have seen a substantial increase in the number of participants and interest in adding REFIT® to other areas.  We have been getting amazing reports from those who are attending class and seeing changes from the inside out. If you are looking to be more physically active, the activities provided by Active SWV are free, fun, and open to everyone! What more could you want?"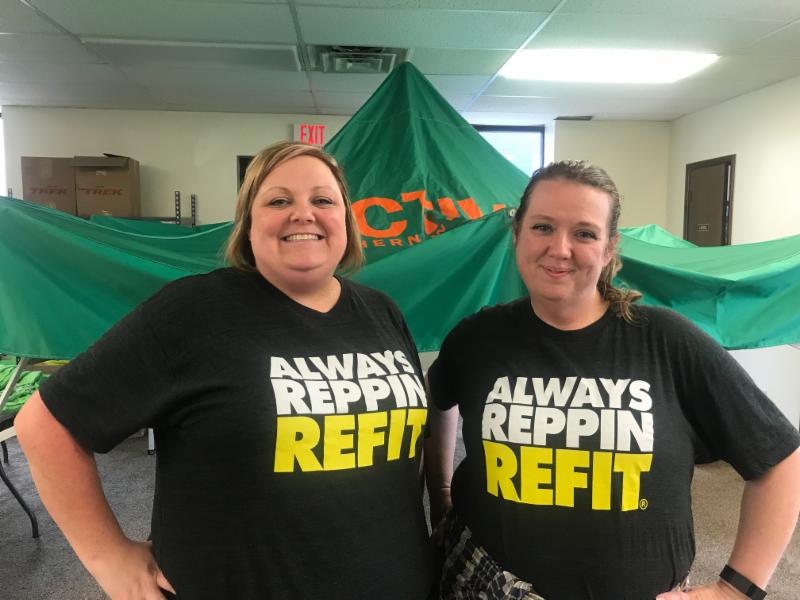 Active SWV, the staff, and community are so thankful to have Jennifer and Amber on our team. They are enthusiastically encouraging and transforming our community into a happy and healthy place to be. They are a part of a community that believes in decreasing the barriers that the people in our state face, by increasing opportunities for people to get active in southern West Virginia.
Thank you, Jennifer and Amber, we are so happy that you all have joined our team!