Active Southern West Virginia is very pleased to announce the start of our new AmeriCorps VISTA (Volunteer In Service To America) member, Emily Wilkinson, this week. Emily will be serving with Active SWV for the next year to sustain and grow the Active SWV Kids Run Clubs, devote time to broadening the Active SWV Workplace Wellness program, and contribute her passion and public health skills to all aspects of the organization. She is a true asset to the people of southern West Virginia.
Please help us in welcoming Emily!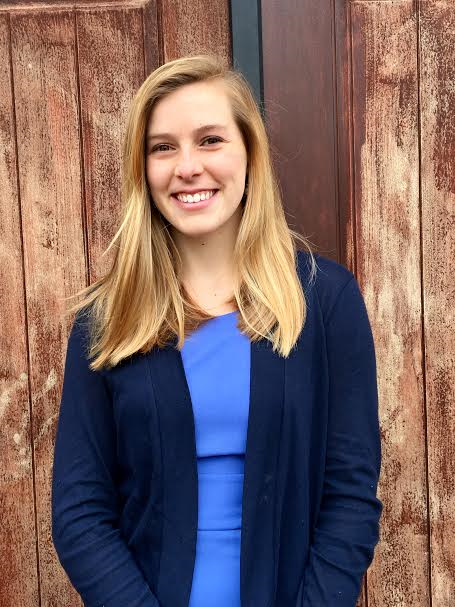 My name is Emily Wilkinson and I will be serving as the new VISTA for Active Southern West Virginia, replacing Malorie Polster. My passion for public health and physical activity brings me to work with Active SWV, and I am excited to begin my journey and to get to know the community. I haven't spent much time in West Virginia prior to moving here from Richmond, Virginia and I am excited to experience the state's natural beauty and landscape. I was drawn to West Virginia because of its great potential to get its residents excited about exercise. There are so many different ways to get active, especially in the beautiful outdoor spaces of WV. I am excited to join the Active SWV team in making physical activity more accessible in diverse ways and to help others find a community that supports them during their journeys towards physical activity.
This May, I graduated from the College of William and Mary with a Kinesiology and Health Sciences degree and a concentration in Public Health. My childhood love of sports bloomed into a deep passion for health and well being, and drove me to study Kinesiology and Public Health. I began to teach fitness classes on campus. I quickly learned to enjoy getting others plugged into physical activity. Before signing on with Active SWV, I worked with the School Health Initiative Program in Williamsburg, Virginia and Greater Richmond Fit4Kids to promote physical activity and nutrition in school settings. I was the Patron Incentive Coordinator at William and Mary Campus Recreation, and created wellness incentive programs for students, faculty, and community members to encourage physical activity as well as holistic wellness and lifestyle habits.
For me, being active is about having fun, but it is also about feeling well, and learning to take care of yourself. To anyone who is thinking about committing to a more active lifestyle, participating in one of Active SWV's free programs, or even becoming a Community Captain, I would offer that you have only good things to gain in going for it! Finding a community of encouragement, accountability, support, and fun is what continually motivates me to stay active. Being active is infectious, for yourself and others, and whether it be trying a new way to get moving or taking the next step to start to share your passion for physical activity with others, I believe it is truly one of the best things we can do for ourselves and our communities. Being active makes me happier, healthier, and want to take better care of myself and my body even more, and this isn't just for me- this can be for everyone! Physical activity is absolutely for everyone, and there is no right way to do it. Find something active that you enjoy doing, and surround yourself with people who can support you in doing so. Most importantly, have fun! One of the greatest myths about physical activity is that it has to feel like work, and it doesn't! If you have already found something active that you love to do, share it with others. There is nothing more rewarding or exciting than helping others find their best selves, and working with each other to cultivate a culture of physical activity and wellness in our communities. I am so excited and honored to join the Active Southern West Virginia team and to live in work in the southern West Virginia Community. Now, let's get moving! Feel free to connect with me on Facebook; Emily Wilkinson.
This AmeriCorps VISTA opportunity was made possible in partnership with the National Coal Heritage Area, which provides community service opportunities to non-profit organizations in southern West Virginia. We thank their team for the dedication to building capacity in southern West Virginia public health.