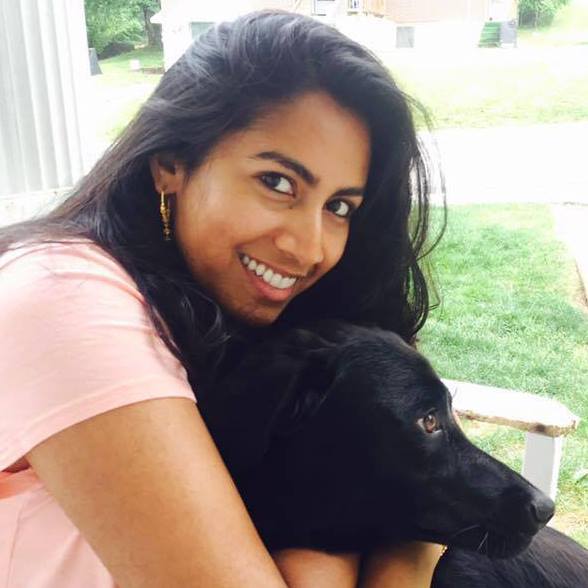 Meet our June Community Captain of the month Suleka Deevi.  Suleka is a new Get Active in the Park Community Captain, she leads monthly hikes and also started a weekly dog walk in Beckley. She grew up in Richmond, Virginia next to the James River.  Growing up along the river and hiking the trails, helped Suleka cultivate a passion for nature at a young age.
"When my husband found out he had to finish school in Beckley, West Virginia, I was excited.  West Virginia has such a vast array of nature trails.  I was also excited to see how close the New River Gorge was to us!  I knew Beckley would be special even before we moved here, but I had no idea how much beauty there is in the state; simply driving to get groceries allows me to see lush mountains!"
Take her love of nature, add in the desire to be healthy and top that with having a very excited adventure dog named Tesla, and you have Suleka's recipe for staying active. It is easy to find distractions and excuses not to be active, we asked Suleka, how do you stay motivated?
"I have active weeks and then some weeks where it is just hard to make time to get outside and walk. Everyday life sometimes just gets in the way and prevents me from getting out and doing what I know is good for me physically and mentally. I allow myself to make mistakes and miss a few days or even weeks, but the rule is I just have to start again at some point. As long as I am making an effort and getting physical exercise I am happy. Having a super excited dog who is always ready for a good walk helps a lot.  Keeping him healthy is also priority, and even on rough days, he is my motivation in helping me leave the house and stay Active."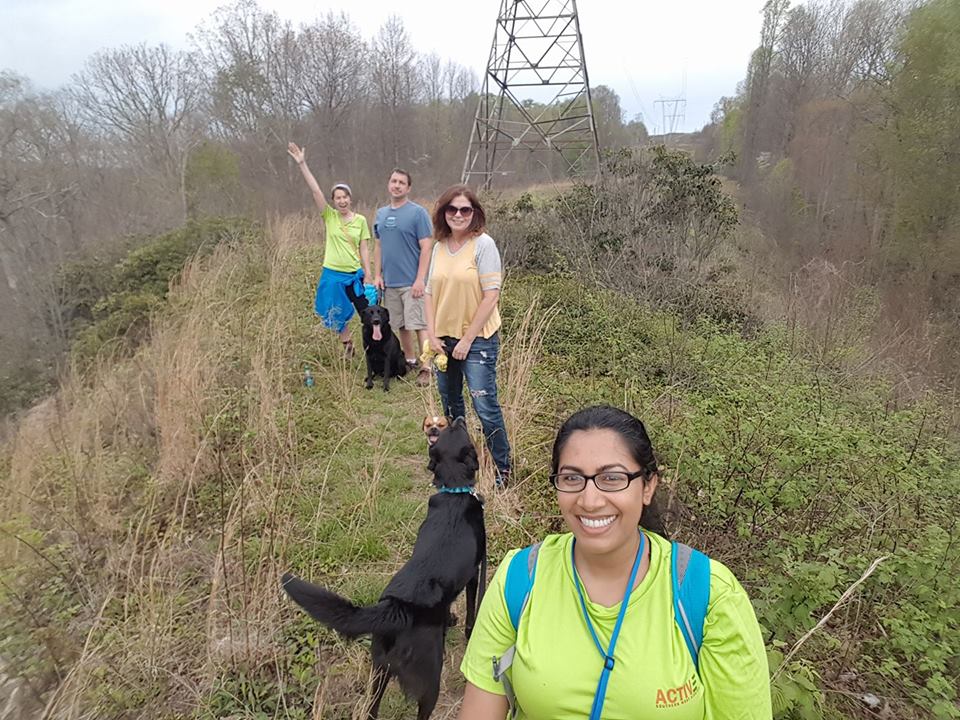 Aside from the physical benefits, activity is important for us all on a social level. Suleka became a Community Captain to share her passion and build her community. After she attended a few Get Active in the Park programs in 2016 she decided to become a leader herself.
"In today's world of texting, and Netflix, we spend much of our time indoors in an artificially controlled atmosphere, watching TV and socializing without actually truly interacting with anyone.   It is essential to be in touch with nature regularly, it is also essential to be in human contact regularly, not just texting!  Being Active gives me an environment where I can meet people and be in nature all at once".
So why should you join a Community Captain program?
Suleka says, "They are free! You get to do something you maybe, wouldn't do on your own, or go to a brand-new trail you weren't quite sure about. There are so many knowledgeable, friendly Community Captains that you are sure to have a good time once you make it past the big hurdle: getting out the front door! Once you come to a few programs and meet people, staying active is no longer a chore but something fun for you to do and see your new friends".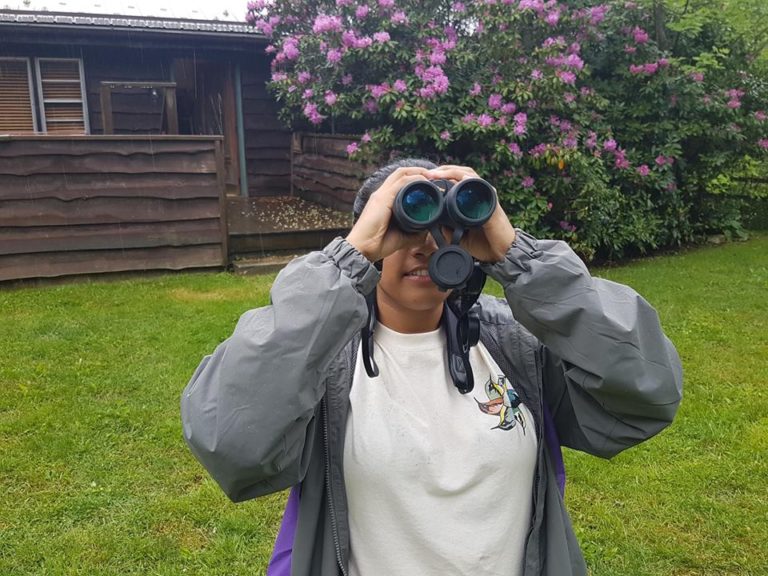 Suleka is spot on, attending a program will help connect you with a team of people that want to help you succeed and stay motivated. As you can see, many of our Community Captains are themselves wanting to build a thriving, healthy community.
Life can get busy, and we often put things that we want on the back burner, using the excuse that we are too busy now, or the time isn't right. We asked Suleka for words of encouragement for people thinking about becoming Community Captains or interested in attending a program, here is what she said:
"Just start! Don't plan, don't wait for your project to be finished, don't wait until you have more time, just go outside, and start walking! The first few days should be relaxed and pleasant, and you should just get used to being present in the moment. Come join us! Whether it is Day One for you or you are already an Active person, we would love for you to join us. Maybe you will inspire someone else who is on the fence about coming to Active events, wants to stay physically healthy but isn't quite sure.
Being a Community Captain simply means you care about the community you are a part of and want to do your part to make your little part of the world better."
To attend one of Suleka's programs check out our Events Calendar by clicking here.
Active SWV, the staff, and community are so thankful to have Suleka Deevi on our team. We appreciate the time that she has dedicated to improving the community. It is her passion, and the passion of all of our community volunteers, that creates opportunities for people to lead healthy and happy lifestyles.
Suleka, thank you for your vision and service!