WVU Tech students have easy access to YMCA
The City of Beckley, in its efforts to develop pedestrian and bicycle friendly infrastructure and safe streets, has taken an important step to welcome WVU Tech students to town. The City has opened a connector path from the WVU Tech campus to the YMCA, where students will enjoy membership privileges and use of all YMCA facilities.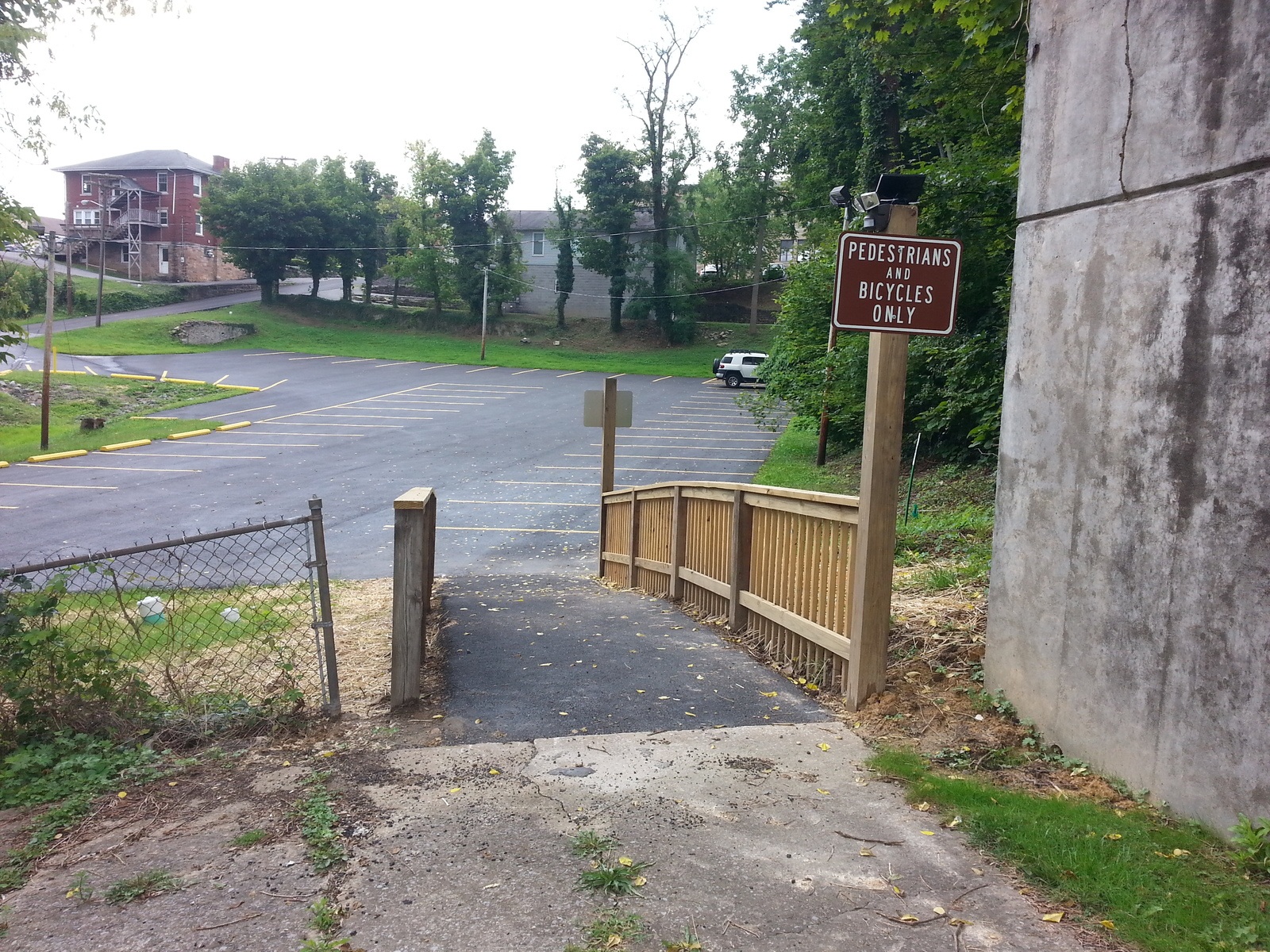 The connector path can be accessed from the parking lot behind the WVU Tech Campus Security office, via Vale Street. The City installed a lighted bridge connecting the WVU Tech parking lot with an alley leading up to East Main Street and across from the YMCA. This connector access will allow students to take a short cut through campus without having to traverse downtown streets.
This project is the result of ongoing collaboration between Active Southern West Virginia (Active SWV), the City of Beckley, Mayor Rappold, the YMCA of Southern West Virginia and WVU Tech. Active SWV initiated the formation of the Beckley Bike and Pedestrian Advisory Committee (Beckley–BPAC).
Those interested in the BPAC can contact Andy Davis, Active SWV Pedestrian, Bike and Trail Coordinator, at 304-254-8488 or info@activeswv.com.
Learn more about Andy's work here.