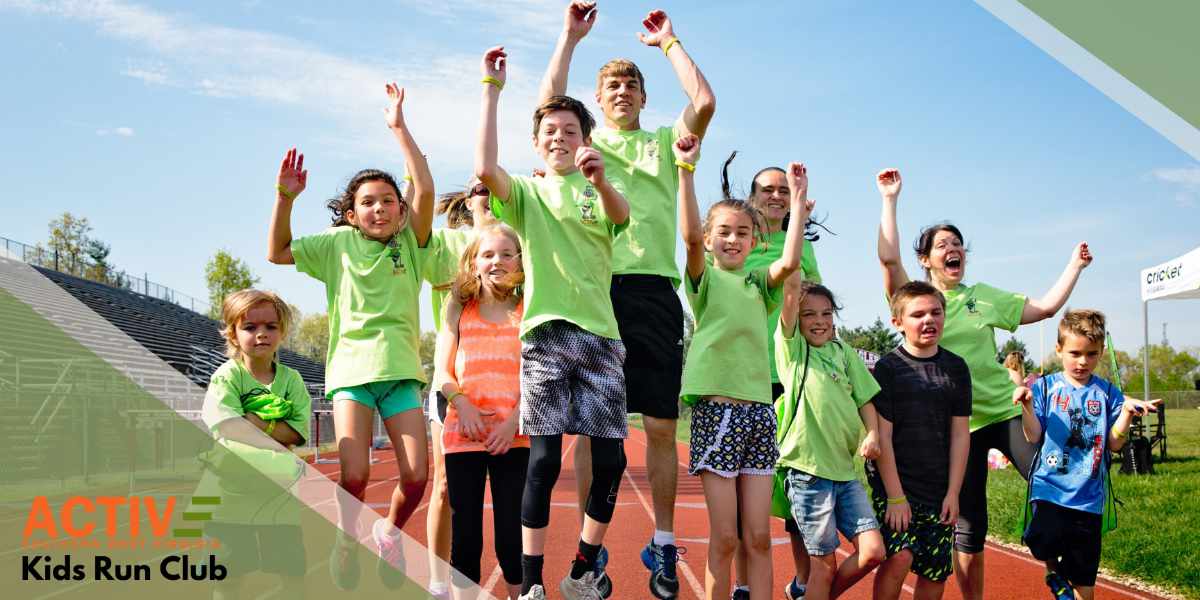 The Active SWV Kids Run Club program seeks to improve the health outcomes of southern West Virginian youth by empowering them with the knowledge, skills, opportunities, and confidence to be physically active throughout their lives. The central goal of the program is to instill healthy habits in our area's children and to get them excited about running and physical activity.
2018 was a great year for Kids Run Clubs, with a total of 190 volunteer coaches and 1,638 kids participating in Clubs across a total of 20 elementary schools throughout Raleigh, Summers, Nicholas, and Fayette counties. Learn more about volunteering here.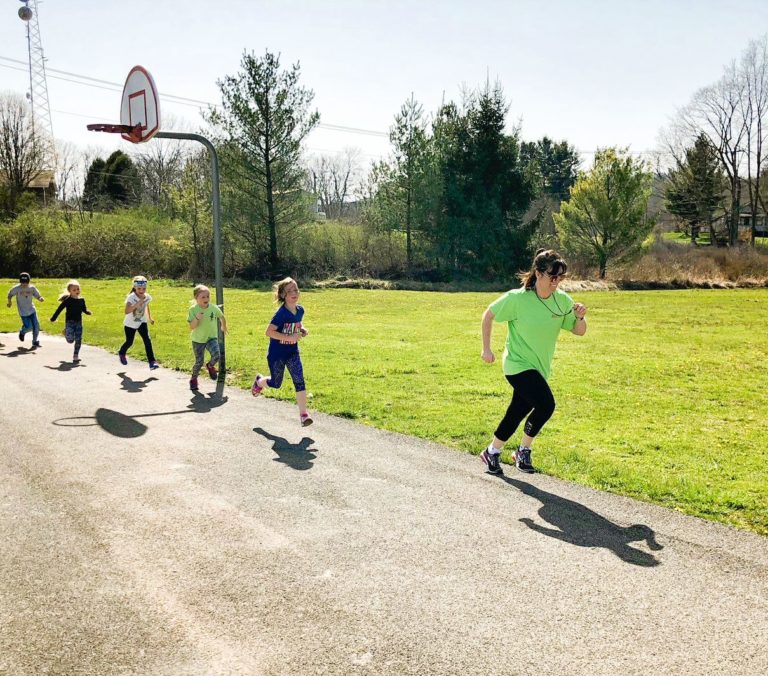 Spring 2018 Season
The Spring 2018 season saw Kids Run Clubs in 13 elementary schools with a total of 74 volunteer coaches, and 686 youth participants. Birch River, Coal City, Ghent, Mabscott, Marsh Fork, Maxwell Hill, Mount Hope Christian Academy, New River, Summersville, Valley, and Zela all resumed their Kids Run Clubs from the year before, while Shady Spring and the REACH Home School group were two new additions to the Kids Run Club community.
Volunteers with the clubs noticed how the program impacted the kids both at school and at home. One coach at Zela remarked "Since we started the Kids Run Club program at Zela Elementary before school, the students who were consistently absent or tardy now show up on time." Kids Run Club Coach, teacher, and parent Natasha Cook at Coal City Elementary noticed some far-reaching effects of the program, saying "My own kids are being exposed to exercise through my life and now through Kids Run Club. Some kids' parents don't always have the time or ability to help their child learn to be active so our Kids Run Club helps the kids in our community. Our society has become one for staying inside and on technology, so hopefully our Kids Run Club will inspire our kids to get outside and get moving. It may even get the parents out with their children."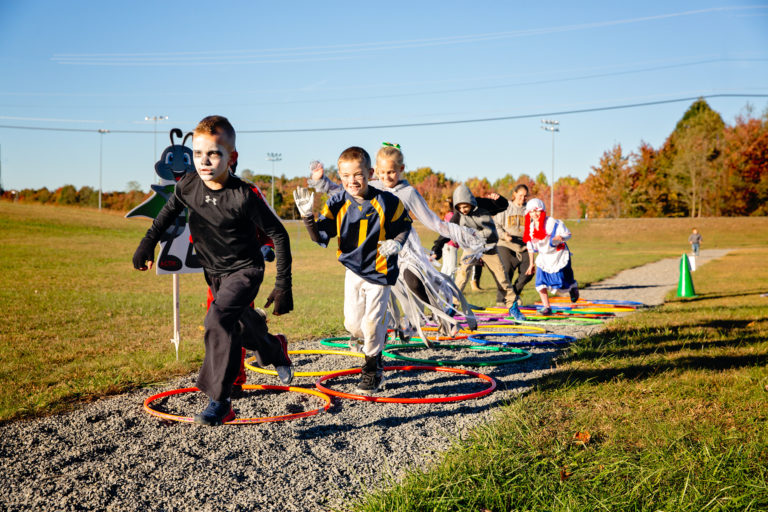 Fall 2018 Season
The Kids Run Club program saw some growth between the beginning and the end of the year. Up from the spring season, fall 2018 tallied 15 elementary schools, 116 volunteer coaches, and 952 kids participating in the program. Four new schools, Fayetteville, Stanaford, Bradley, and Glade Creek all joined the Kids Run Club community, adding to the established clubs at Valley, Birch River, Panther Creek, Summersville, Zela, Coal City, Ghent, Marsh Fork, Fairdale, Hinton, and Mount Hope Christian Academy.
Some coaches noticed a difference in how the kids performed in fall 2018 compared with past seasons. Coach Kim Cantley at Marsh Fork remarked that this fall was their best season yet because of how much stronger and faster the kids seemed to be this time around. Coach Hilary Nicolau at Fayetteville Elementary noticed something similar, even in their Club's first season. She took the older kids on a 2 mile run for the first practice, and was impressed that everyone was able to keep up that early on in the season. Carla Mollohan at Fairdale observed a wider impact of their Kids Run Club, saying "The kids loved it and we are seeing a great rise in numbers for the middle school cross country team because of Run Club. It's definitely meeting it's goal of getting kids more active."
For more details and statistics about how kids and families seem to benefit from the program, take a look at Active SWV's 2017 Kids Run Club Report.
Looking Ahead
In 2019, Active SWV will work to expand the number of participants and volunteers in established Clubs, and continue to spread the program to new elementary schools in Raleigh, Summers, Nicholas, and Fayette counties.
Volunteer with a Kids Run Club in 2019
You don't have to be a runner to help children enjoy physical activity. Skills such as organizing check in and parent pick up, helping with a water station, walking and encouraging kids while they run, and helping parents to be involved with their child's activities are all meaningful and helpful ways to build confidence for these young runners. Learn more about volunteering here.