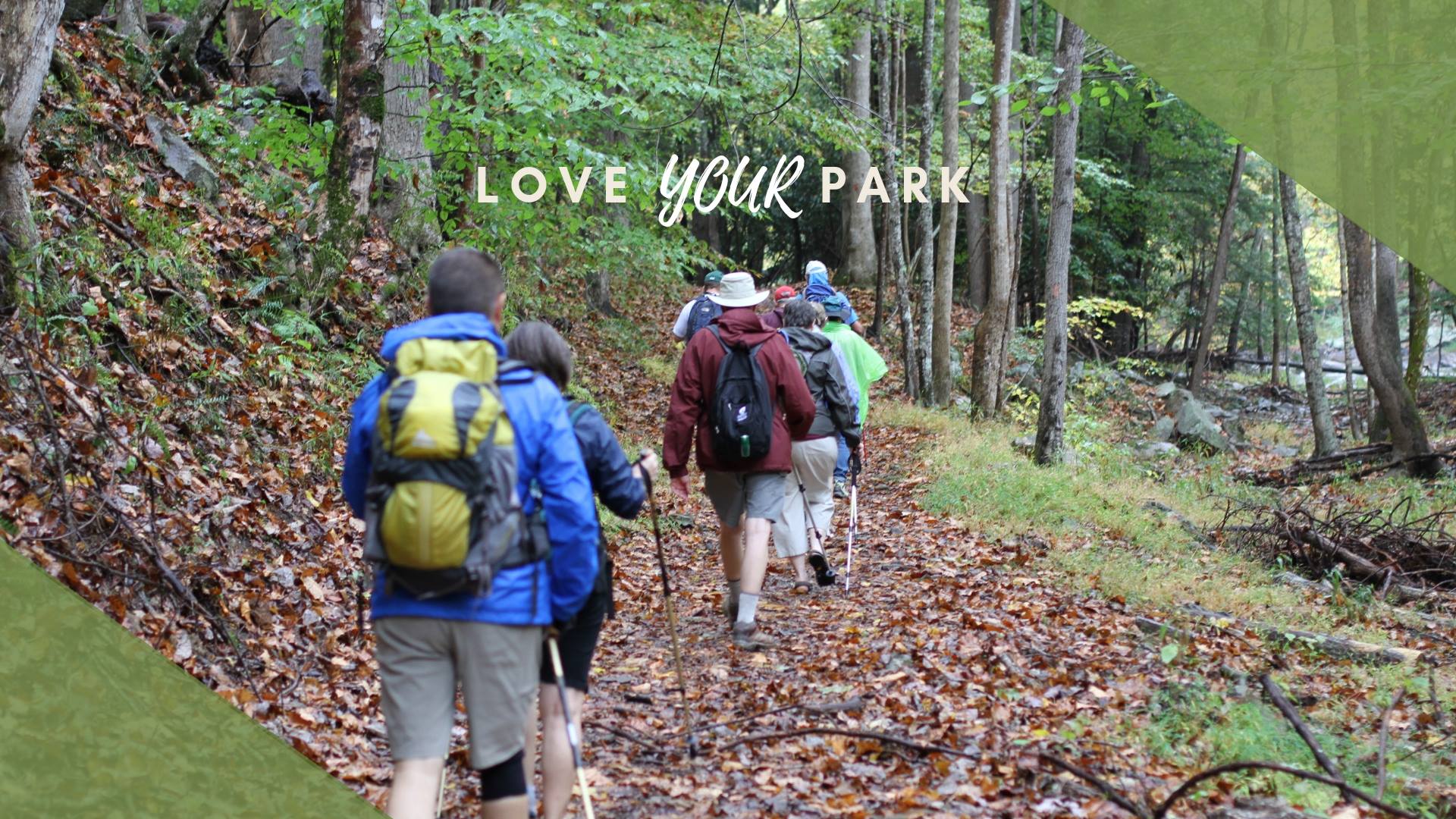 We know you love those iconic trails, but in the spirit of the Love Your Park Campaign, Active SWV and the Park Rangers of New River Gorge want to show you some of the trails that we love. Consider it kind of like speed dating, trail style. Who knows? Maybe you'll find the trail for you.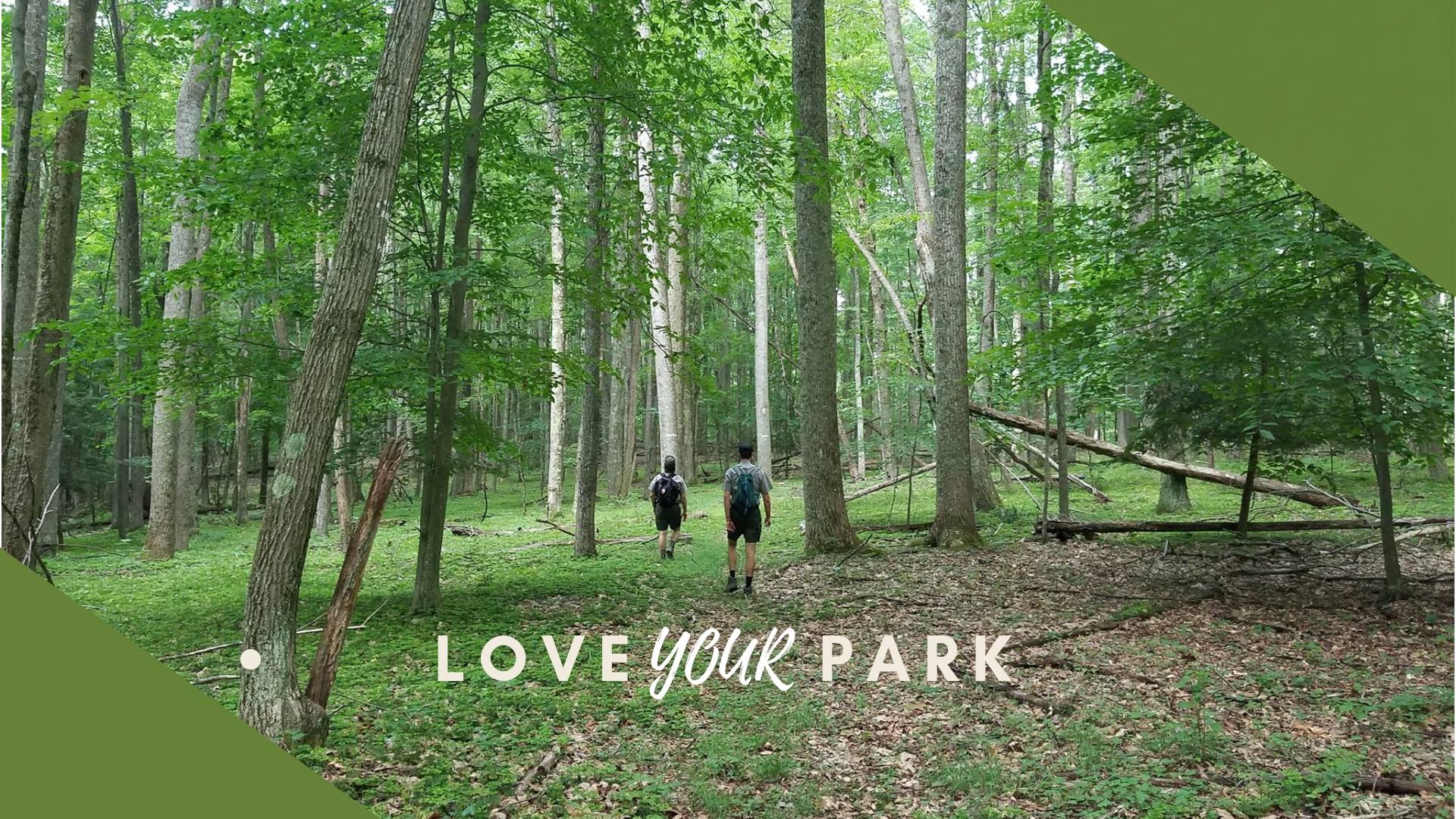 Get Active in the Park is the partnership between Active SWV and the New River Gorge National River. This program partners up rangers with Active SWV Community Captains to bring you more opportunities and variety when visiting our backyard parks.
Polls and Kates Plateau are looking for hikers that are quiet, reflective and idealistic. They are generous with their solitude and loyal to those hikers and backcountry campers that just want to "be present" in the woods. They might not be as easily understood by those looking for a dominant personality and might not be overwhelming in their views but do not be fooled, these quiet beauties of a trail have a lot to say. Love camo and tie-dye. They scored as an INFJ on the Myers-Briggs personality test and are perfect for Ranger Dave.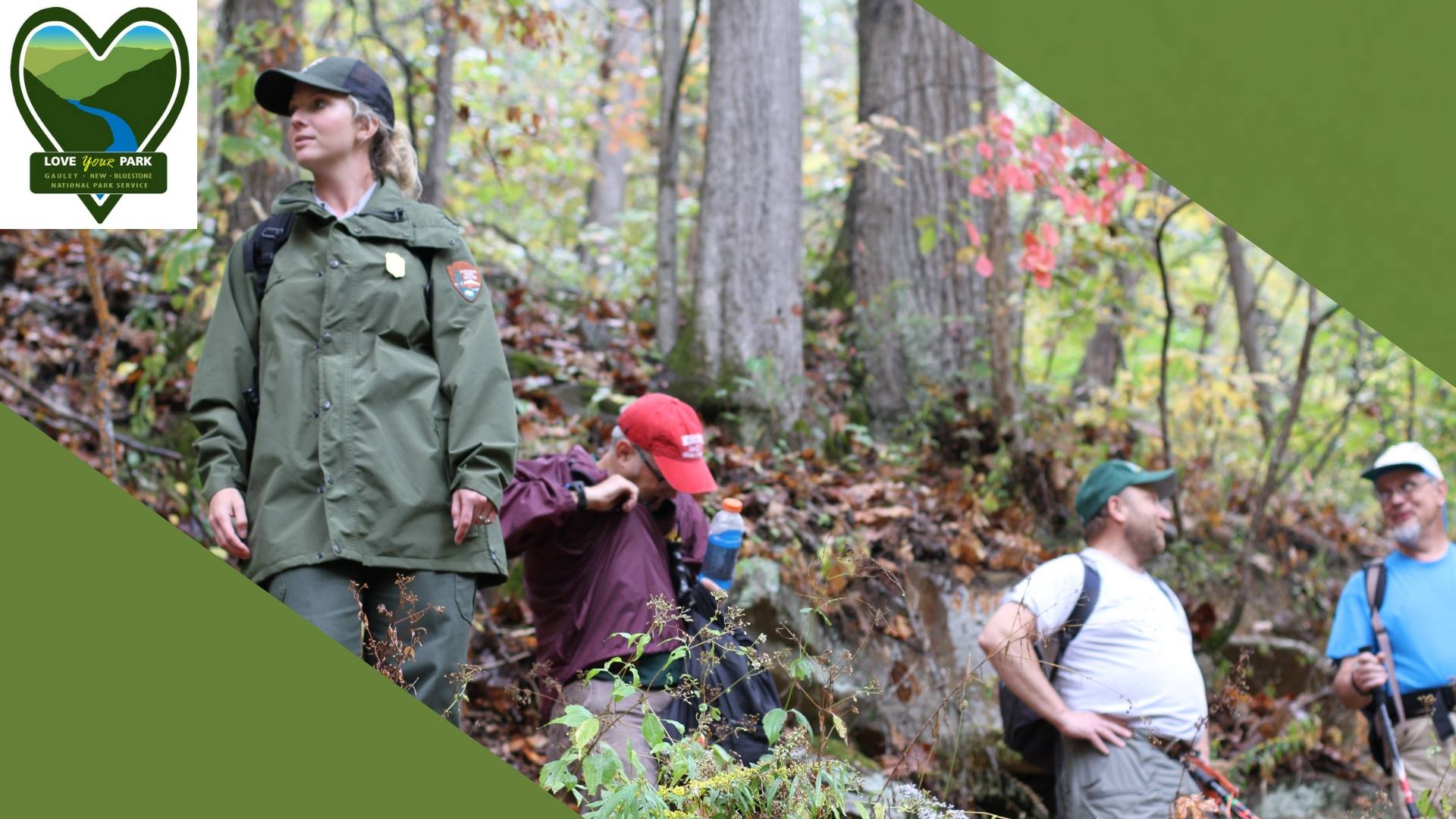 Strong, straight-forward and reserved! The Bluestone Turnpike Trail is looking for hikers that are both brains and brawn. It is a little bit nature and a little bit oral history. For this trail to strike your fancy, you need to be in for the long haul (9 miles one way). But don't be intimidated, the Bluestone Turnpike Trail knows how to kick off its shoes and relax. All you have to do is just follow the river, dude. Do people still say "dude"? It doesn't know. It scored as an INTJ on the Myers –Briggs personality test. Although she is an extrovert, Ranger Abby loves the Bluestone!
Glade Creek Trail accepts you for who YOU are…on the inside. It believes in you and doesn't care what all the other trails with super cool brands of outdoor clothed hikers are saying. It makes you feel like you are young again, barefoot in the summer fishing and catching fireflies. It is tucked away on a dead end road where it can keep to itself and let you be your best self. It has a bit of a wild side, following Glade Creek (a class IV creek) with beautiful pools and rapids (watch yourself!). The trail almost can't handle it. Literally, it can't. Some areas may be a little washed out and maybe that's just as rugged as you want to feel today. Ranger Jeremiah has been known to get excited about a moss or two and Glade Creek Trail thinks that's pretty groovy. They are perfect for each other. It's an INFP on the Myers-Briggs.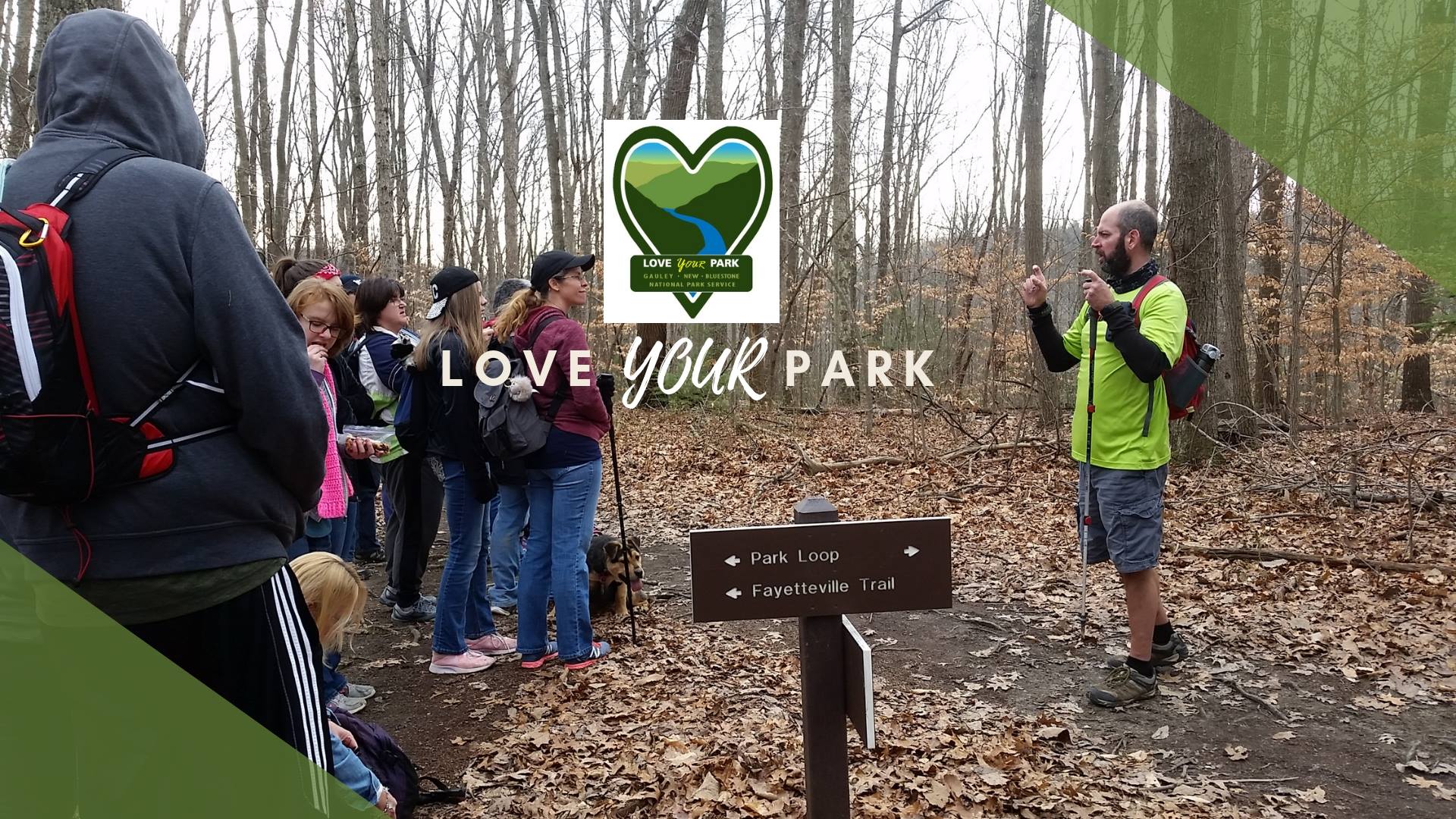 Strong willed and independent, the Kaymor Top trails don't pull any punches. They're going to tell you to get off the couch and get back in shape so you can fit into those rad acid wash jeans you were wearing when you had your first hike together. Unlike those pants, though, Kaymor Top doesn't go out of style. It has elevation, distance and accessibility to town. One could say it has it all. It's an ESTJ. Active SWV Community Captain Levi wants a strong trail that is going to challenge him. He has found a partner in the Kaymor Top trails.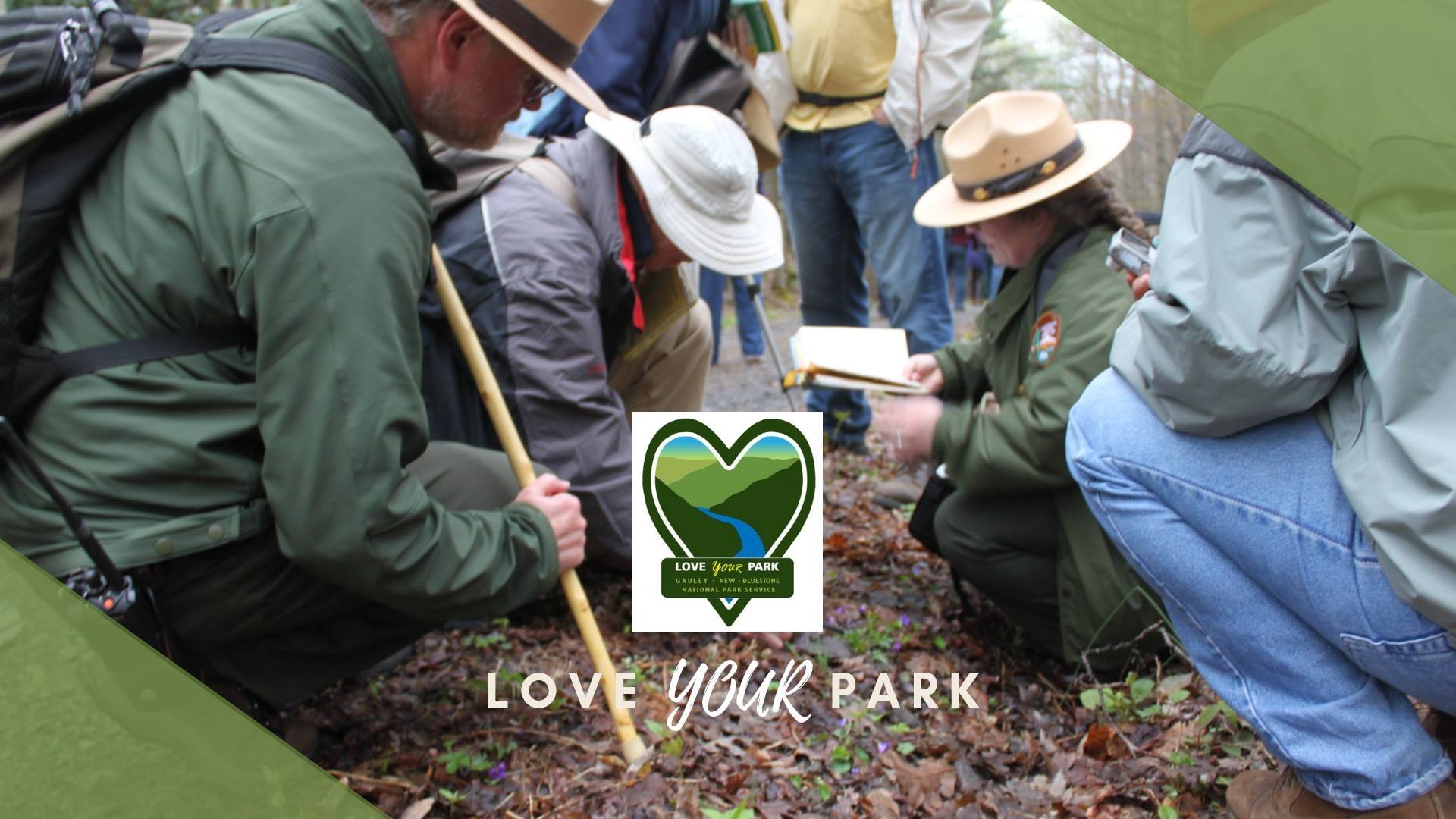 The Little Laurel Trail wants to show you the world! It can be a little too intense for some people and you might need to take it in small doses at first, but it is as loyal as the day is long and it is just so excited about life-especially in the spring and fall, which are its favorite seasons. It wants to fly to Paris for the weekend because you told it that you had never been there. It made you try the frog legs even though you didn't want to but you kind of liked them once you got over the whole eating frog legs thing. What it didn't tell you was that it had only bought a one way ticket and holy moly! It was an adventure getting back! For one thing, it was a holiday weekend and all the flights were booked out of Charles de Gaulle…but that is a story for another time.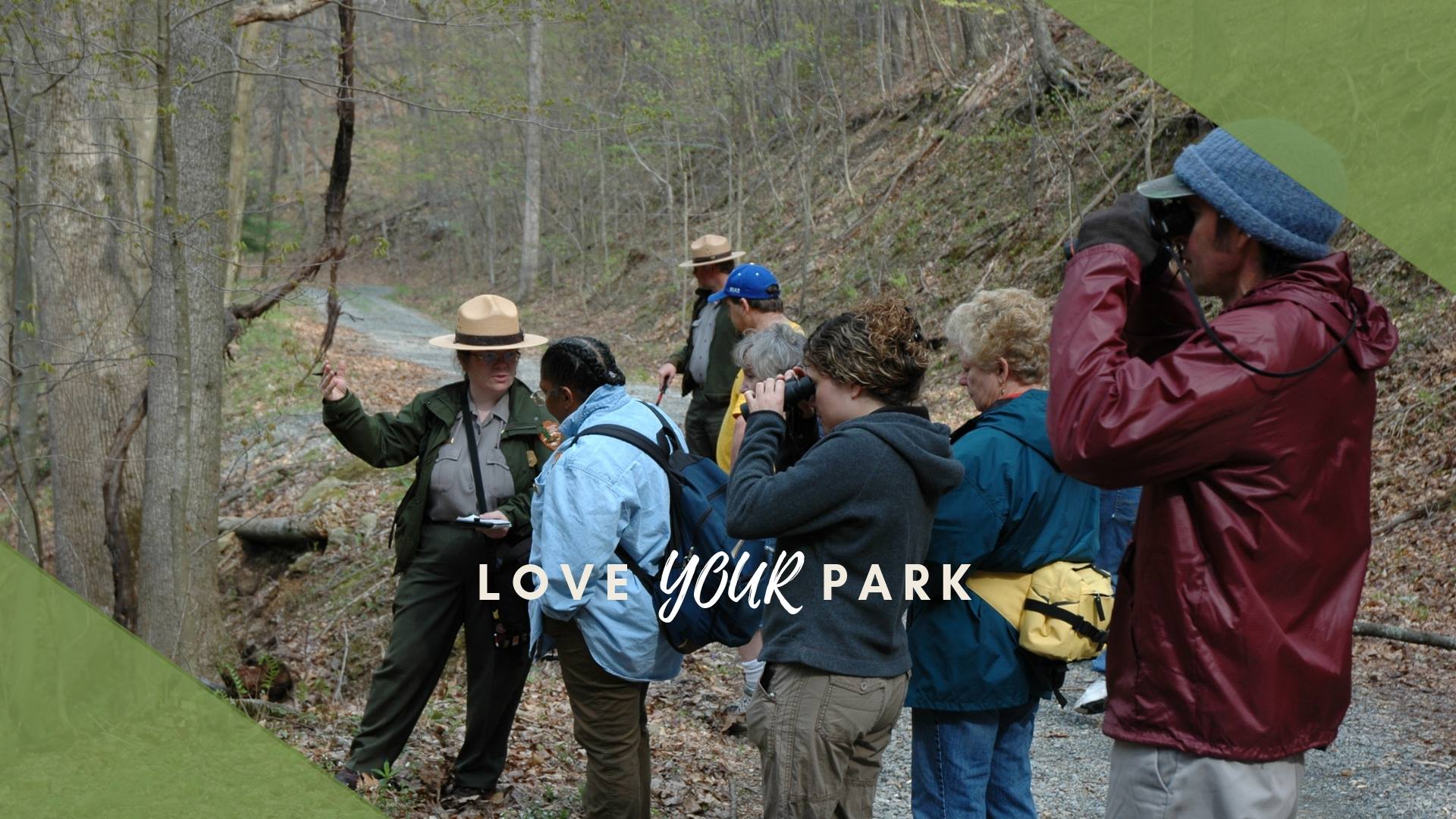 This trail loves new experiences! It will take you from the highest point of the Gorge at Grandview all the way to the bottom at Grandview Sandbar and back up if you let it. Then, it will want to do it again. Ranger Jodi and the Little Laurel Trail bonded over hot coco and their one true love: WILDFLOWERS! They can talk and walk for hours and still find flowers to love about! Wildflower Weekend in April is a perfect time to see 1,400 vertical feet of spring in the gorge on the Little Laurel Trail (Yes, this is a plug for Wildflower Weekend and sorry-not-sorry). Unlike that trip to Paris, though, Ranger Jodi will have a bus waiting for you at the bottom. It is rare to find a Ranger and trail that know each other so well! Definitely an ESFP.
Sometimes, you don't need to talk; it's like you know what each other is thinking. All most of us really want from life is a solid hike in the woods that we can do after work before it gets dark but that still makes our heart beat like it did when we were in high school. The Gwinn Ridge Trail is the closest trail to the Sandstone Visitor Center but some people don't give it a second glance for one reason or another, "It's out of the way", "I don't have time", "There are not many other trails near it". Ranger Joseph sometimes wishes this trail was a little longer too, but he knows that every hiker/trail relationship is a give and take and has its challenges. At the end of the day, though, the Gwinn Ridge Trail still makes him happy, even after all these (two) years. ISTJ. It's his rock. Or, it has rocks. Don't twist an ankle!
This is the only picture we have of Ranger Joseph and the Gwinn Ridge Trail. In full disclosure, the Little Laurel Trail got on some kick last night about the steak in Buenos Aires and kept us up pretty late. It has been a long week and we needed to unplug.
You want to see more pictures of the Gwinn Ridge Trail? Hike it yourself! Let's be honest, our pictures never do it justice anyways. Maybe you can do better! Hike your favorite trail and share why you love it with these hashtags; #LoveYourPark #LoveYourTrail #NewRiverGorge #ActiveSWV. Share comments and photos with us on Facebook.