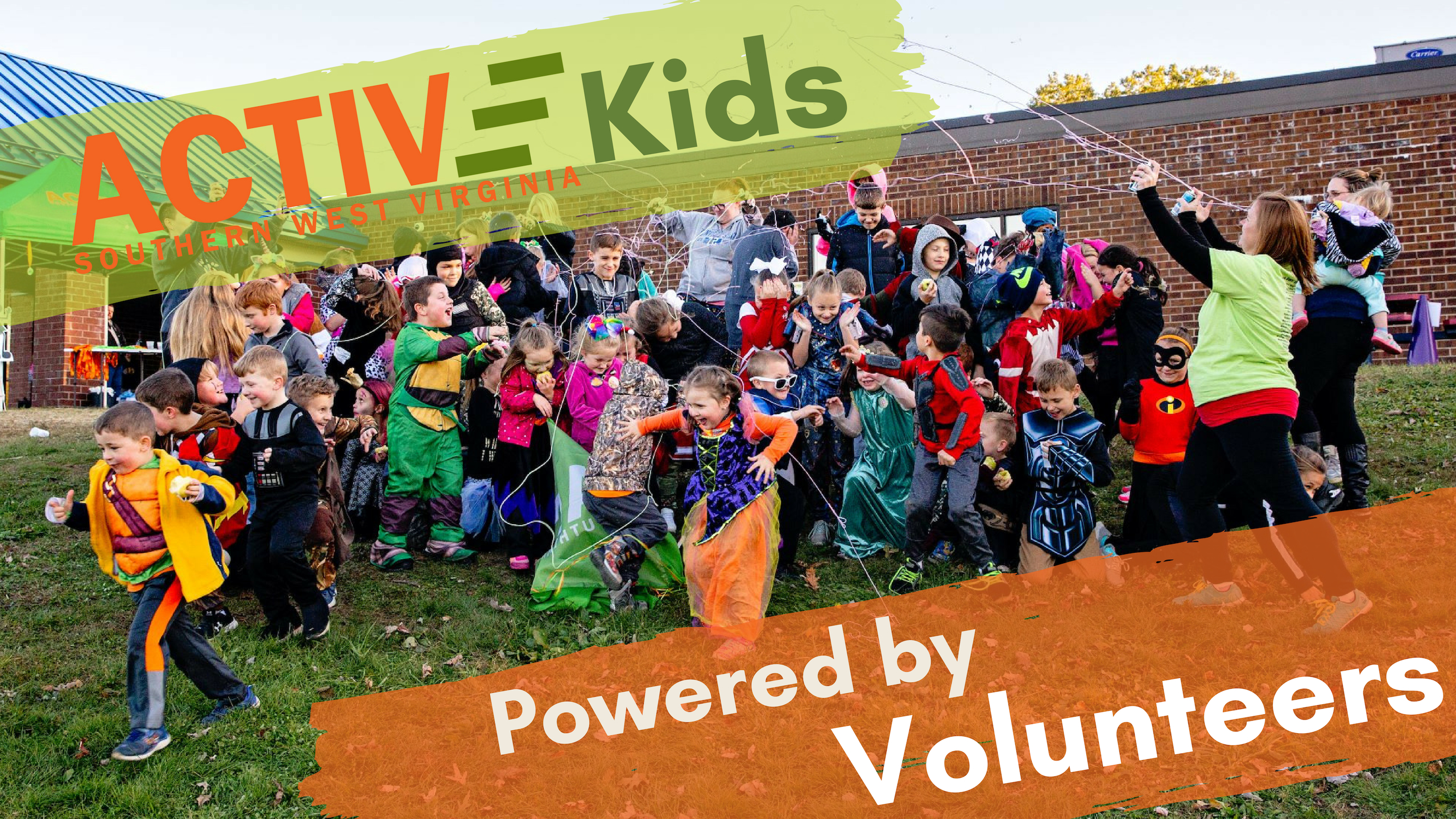 The Active SWV Kids Run Club program teaches kids the skills and confidence they need to lead healthy, physically active lives beyond their time in the program. This free, 6-8-week club creates a supportive, inclusive, and non-competitive environment for children to learn about running and develop a love of being physically active. Through hands on instruction from trained volunteer 'Coaches', kids learn how to properly warm up, cool down, stretch, run, and fuel their bodies while building both teamwork skills and their own confidence in physical activity.  
20 individual schools and community groups hosted Kids Run Clubs in 2018, including Fayetteville Elementary, New River Elementary, and Valley Elementary in Fayette County, Bradley
"I wanted to become a run club coach because I wanted to get to know the kids in our school beyond being a face they pass in the hallways. It helped me to feel more a part of my school and allowed them to get to know me on a fun and personal level."- Liz Decker, Cranberry Prosperity Elementary
Elementary, Coal City Elementary, Fairdale Elementary, Ghent Elementary, Mabscott Elementary, Marsh Fork Elementary, Maxwell Hill Elementary, Mt. Hope Christian Academy, the REACH Home-school group, Shady Spring Elementary, and Stanaford Elementary in Raleigh County, Birch River Elementary, Glade Creek Elementary, Panther Creek Elementary, Summerville Elementary, and Zela Elementary in Nicholas County, and Hinton Area Elementary in Summers County.  
Volunteering as a Kids Run Club coach is a great opportunity be a role model, help kids build their confidence, and build healthy habits in your community all while staying active yourself. Alexis Virtue at Valley Elementary sums up the Kids Run Club coaching experience best – "It brings me a lot of joy hearing kids tell me how excited they are for run club to start because I know they want to exercise and are choosing to be there, learning healthy habits that will influence them the rest of their lives." Join hundreds of other parents, teachers, students and community members and consider volunteering with a Kids Run Club in your area today!

Want to be a Kids Run Club Coach?
To volunteer with the program, you do not need to consider yourself a runner or have any prior coaching experience! Being a Kids Run Club coach entails 6-8 weeks of commitment for one day a week after (or before) school to help lead practices. Coaches do determine the practice day, time, and duration according to what their schedules allow. In addition, there will be a 40min-1hr coaches training with an Active SWV staff member to tell you more about the program, go over the Kids Run Club Manual, supply you with some coaching materials, and help you feel fully prepared to take on coaching a Kids Run Club.  
Timeline:
Complete a Coaches application

 

Participate in the Coaches training hosted by Active SWV

 

Attend practices over the 6-8-week semesters (spring/fall)

 

Assist in the finale Fun Run event

 

Provide feedback about the program and club

 
Support Team
But don't worry – you won't be at it alone! Active SWV recommends at least two or more Coaches per Club, and Active SWV is available throughout the season to respond to questions, concerns, and offer support. We also recommend some faculty involvement in your Kids Run Club to more easily coordinate logistics like sending home documents to parents and formulating a child dismissal/pickup policy.  
Responsibilities
Kids Run Club Coaching entails completing the Active SWV Coaches training, planning and implementing weekly practices for the kids, coordinating with other volunteer coaches, communicating changes in scheduling to parents, establishing a dismissal policy, and most importantly – having fun!  
How to Get Started
If you're interested in being a Volunteer Kids Run Club Coach, email india@activeswv.com or call 304-254-8488 to get started.  
You can find more information about the Kids Run Club program on our website here.