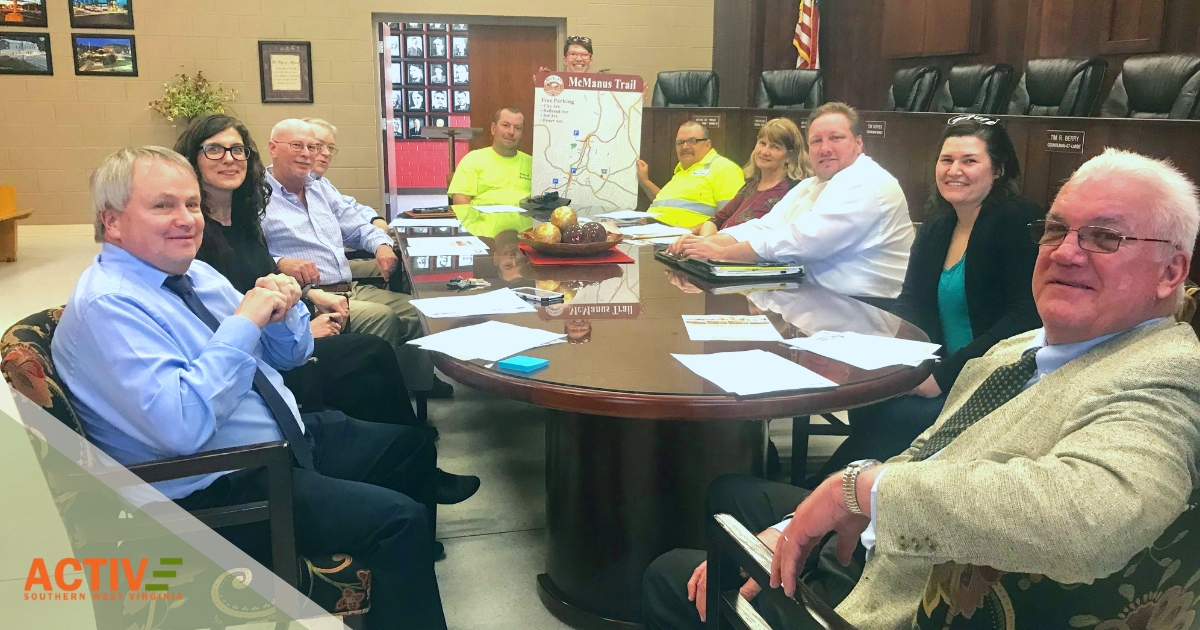 BPAC – Bicycle Pedestrian Action Committee
New Signage on the McManus Rail Trail
Public meetings on the second Wednesday of every month 2pm at City Hall Chambers
The Beckley BPAC (Bicycle Pedestrian Action Committee) started meeting in 2017 focusing on projects and events to enhance walking and biking assets in the Beckley area. In the most recent meeting, which is open to the public, they discussed signage, events, accreditation, and funding. Here are some updates to those specific projects and events:
Monthly full moon group walk and bike ride, click here to join.
May will be the first "Walk With the Mayor" on May 10th, 2019 at 5pm, meeting at the 3rd Ave parking lot in Beckley.
Bicycle Friendly Community Application subcommittee to complete the form.
Pursuing grant funding for emergency call boxes on the McManus Trail.
New signage on the McManus Trail showing streets and trail map. The signs are posted at the WVU Tech Campus corner of Kanawha and Crawford, corner of Prince and Kanawha, the Naff Building, and the Pavilion on Eisenhower.
View the trail info online at https://www.traillink.com/trail/lewis-mcmanus-memorial-honor-trail/.
Printing the trail map as a tri-fold handout.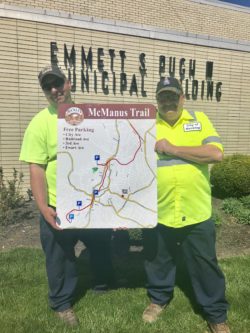 The value of a walkable and bike-able community or city is measured in community health, economic development, and higher education success. Having a walkable downtown invites people to linger longer at businesses, allows for walking during the workday, and provides students with a walk-able campus. Find your way of getting involved;
Attend a Beckley BPAC meeting. Contact Erin Ellis-Reid at Erin@activeswv.com or (304) 254-8488.
Participate in a Beckley Event this year.
Volunteer as an Active SWV Community Captain to help with group bike rides and group walks in the Beckley area. Learn more here.
Start a BPAC in your city or town to address walk-ability, beautification projects, and increasing events. Check out the Active SWV Bike/Walk How-to Manual and please contact our office. Review other successes of the Active SWV Bike/Walk program across the region.