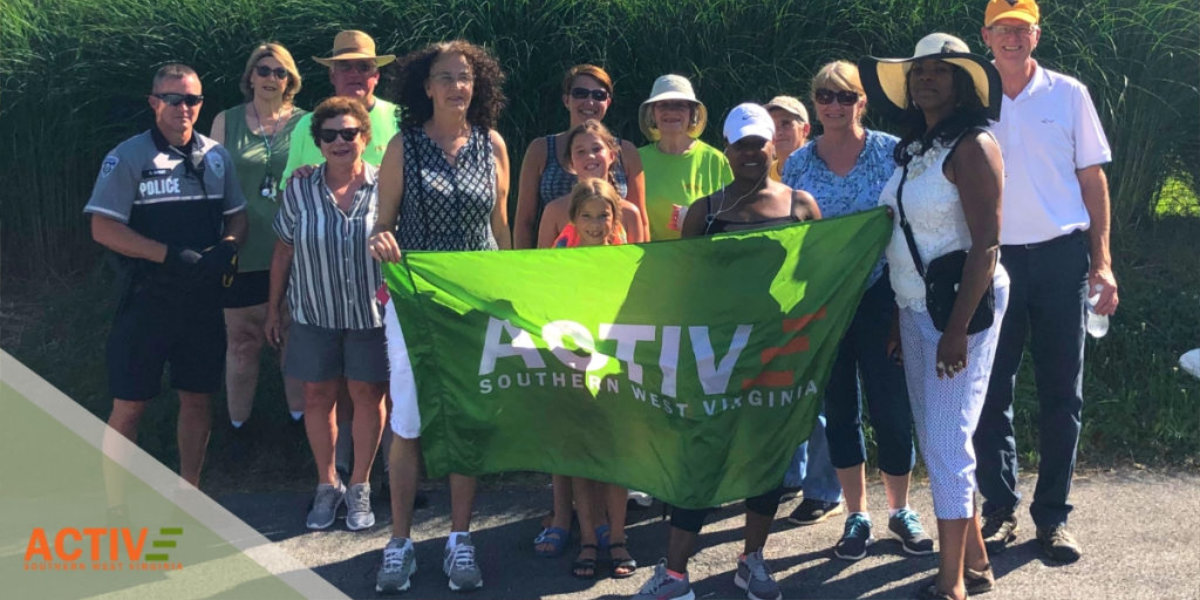 The Beckley City Council passed a Complete Streets Policy for the city at it's regularly scheduled meeting on July 23rd, 2019 becoming the 8th city in WV to adopt a Complete Streets policy. This policy is based on similar policies from cities across the country and aimed at improving safety and connectivity throughout the city. The policy requires the city to consider all means of transportation, including bicycle and pedestrian accommodations, when planning transportation improvements. The policy is part of the City of Beckley's greater efforts to increase recreational opportunities and healthy lifestyles for residents and visitors alike. The Complete Streets Policy is an important step in the city's pathway to becoming a more bicycle and pedestrian friendly community.
These efforts are in collaboration with the Active Southern West Virginia and the Beckley Bicycle and Pedestrian Action Committee (Beckley BPAC) whose mission is to increase safety, connectivity, and active lifestyles in our community. The Beckley BPAC was initially formed in June of 2017 with Mayor Rappold and Andy Davis, Active SWV Pedestrian, Bike, & Trail Coordinator, seeking stakeholders within the region. Since June of 2018, the Beckley BPAC has been under the leadership of Erin Reid, Master of Health Promotions and Volunteer Director for Active SWV. Erin works closely on the committee with Active SWV Community Captain volunteers, Beckley city officials, and community members to continuously advocate for improvements, safety, and policy.  Active SWV is an effective contributing resource to the Beckley BPAC and hopes to duplicate these efforts in other communities throughout the region.
Morgantown passed the first Complete streets policy in 2007, with the metro area to follow in 2008.  The State of WV passed similar legislation in 2013, prior to that 5 small communities passed ordinances or resolutions, and in 2017 the City of Mt Hope was the first in our region to implement a Complete Streets Policy.
With the passing of this resolution the City of Beckley will continue to be a front runner in progressive policies that will not only improve our community as a whole but help to increase the safety and health of its population.
Mayor Robert Rappold of Beckley stated, "The City of Beckley is very proud and we appreciate our relationship with Active SWV. We will continue to support and improve projects to increase opportunities for recreation and active lifestyles for our citizens."
Click here to read the full Complete Streets policy
The Beckley BPAC meets the second Wednesday of every month in the Beckley City Council Chambers at 2pm. All meetings are open to the public we invite everyone to come out an get involved.