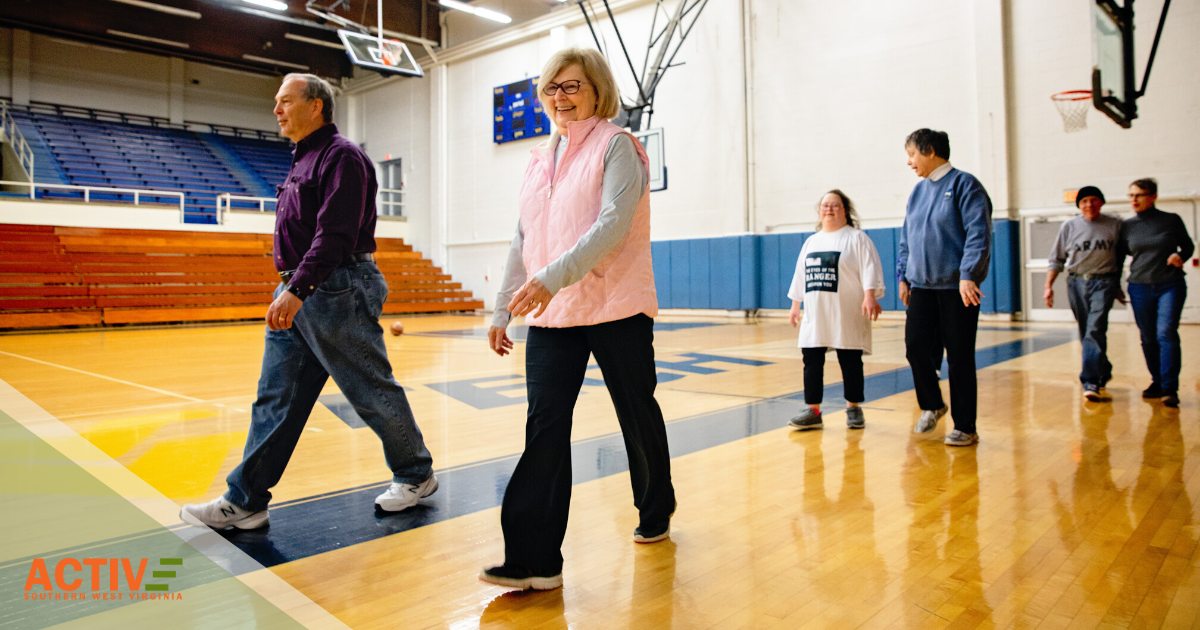 Jo Harris-UKV Walking Group
Active SWV would like to introduce everyone to Jo Harris Volunteer Community Captain with Active SWV since the organization began in 2015. Jo started her work with Active SWV through her involvement with the New River Gorge Regional Development Authority as board member. After retiring from her career with Bridge Valley, she volunteered to start a walking group in the Gauley Bridge area. She and her friends would walk in the parking lot of a retail location in Gauley Bridge. It was a great group and continued on for many years until the YMCA came to the Upper Kanawha Valley. The group had always had it's struggles with an outdoor walking group because of weather concerns so Active SWV partnered with the UKV YMCA to get a location for the group so weather would no longer be a concern. The group has been walking every Monday and Wednesday for a little over a year at the UKV YMCA and are so happy to have that partnership.
Jo credits the success of the group and getting people engaged due to the program being beginner friendly and no added pressure for the participants. They walk 1 mile or 35 minuets and take breaks on the bleachers of the gym if needed. Jo says they have participant from all over the UKV including Gauley Bridge, Pratt, Charlton Heights, Boomer, and Montgomery. She feels that the social connection and health benefits have been a major part of people in the region coming to participate in the program.
Jo would like to invite more people to join their group because "the health benefits of having a regular walking routine have improved her health. And the social aspect of making friends, makes the walking group fun."
If you would like more information or to volunteer to start a physical activity program in your area please contact Erin Reid at erin@activeswv.com or call 304-254-8488. If you would like more information about other program Active SWV offers check out our website at www.activeswv.org/calendar.