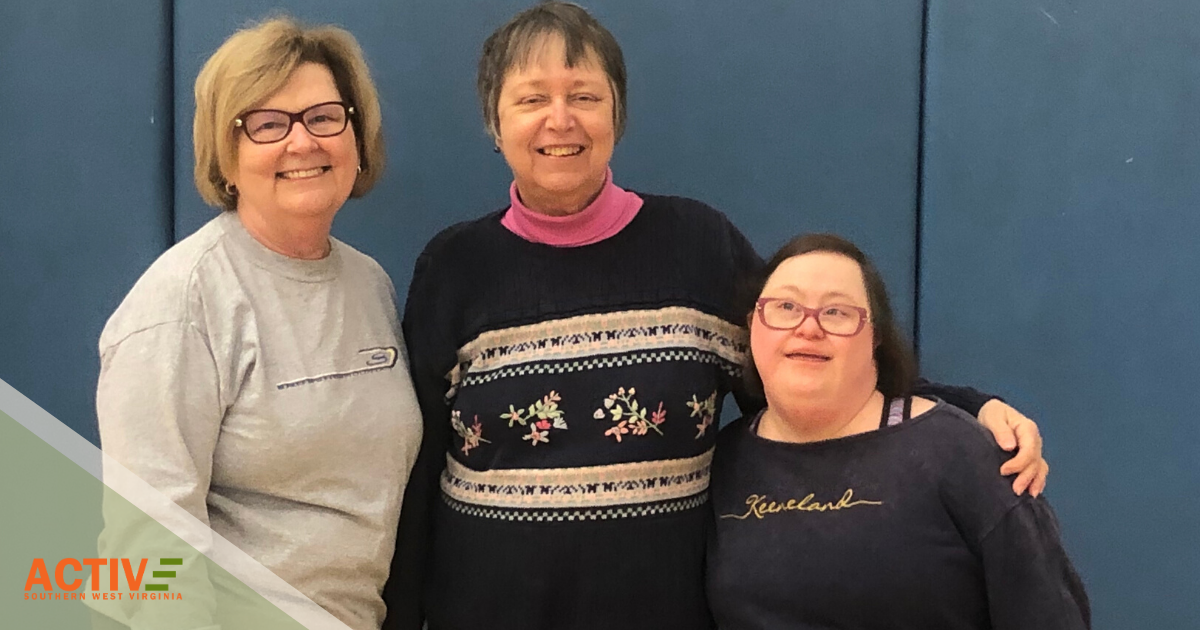 Becky Morris- UKV Walking Group
Active SWV would like to introduce you to our March Participant of the Month, Becky Morris. Becky has been a member of the UKV walking group since it was started in the parking lot at the Gauley Bridge retail location. She said friends invited her and motivated her to join the group. While she stays active by gardening and has large beautiful flower beds she cares for, she likes to come to the UKV Walking Group on Mondays and Thursdays at the YMCA in Montgomery for the health and social benefits. She also stays active other days of the week by walking on her own time. Becky is retired from a profession that kept her physically active outdoors and she enjoys the opportunity to stay active at the indoor facility because it make it easier during the colder and hotter months.
Beckley says she feels better when she is active and it helps with her appetite. She doesn't eat as much because she is out doing an activity. Becky also says she is not one for gyms or aerobics but enjoys being active with this group by walking and being on a regular routine. This makes it easy for her to stay motivated. The biggest motivaters for her are the health benefits, the social interaction with friends she has made in the group, and walking is her prefered method of physical activity so the UKV Walking group was a perfect fit.
If you would like to join an Active SWV walking group or learn about other programs available through Active SWV please check out our website at www.activeswv.org/events. If you are interested in a program that we currently do not offer please contact us about our upcoming Spring Volunteer Community Captain training at erin@activeswv.com or call our office at 304-254-8488.