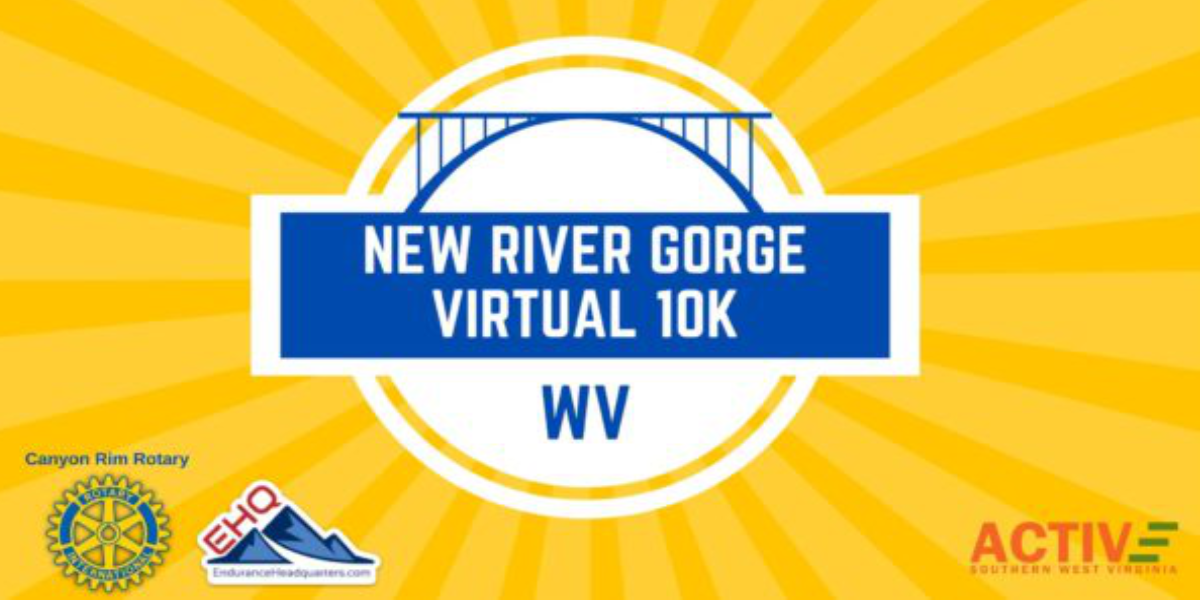 What is a virtual race?
A virtual event allows participants to complete the race on their own. You will run or walk the race distance at your own pace and at a time and location of your choosing. You choose your own race day and your own starting line, whether it's a treadmill, a park or your neighborhood street. This option will allow individuals to keep active and be rewarded for their efforts with an event shirt and medal.
How do I sign up?
Start by going to the race page on RunSignup here.
You will see both a 10K run and a 10K walk option. Select your preferred speed, and follow the prompts to complete your registration.
How do I claim my registration?
Once you sign up, you should receive an email confirming your registration and prompting you to complete your RunSignup account set-up. Your RunSignup account will enable you to so submit your race results when you have finished the 10K.
If you have trouble claiming your registration, please try the following:
Go to the race website here
Click the 'find a participant' tab on the top menu
Find your name, and click the 'is this you?' next to your name
Follow the prompts to 'claim' yourself, and an email will be sent to the address associated with your name.
This event could be listed as a 'sub-event' within your profile is you where deferred from the event IRL.
How do I track and report my time?
Please note that you will only be able to submit your time from June 1st, 2020 – June 20th, 2020. 
Track your time with a watch, stop watch, or tracking app for the distance of 6.2 miles. We are using the honor system, so please be as accurate as possible. You will then log into your registration to put your time in between the dates of June 1st and June 20th.
From the New River Gorge Virtual 10K race site:
You can report your time by going to either the 'find a participant' tab, or the 'results' tab in the top menu
From the 'find a participant' tab: locate your name, click the 'more details' button, and then 'submit virtual results'
From the 'results' tab: click 'submit virtual results', search for yourself when prompted, and then click 'submit virtual results' next to your name when it comes up.
From your RunSignup profile:
login to your account, and navigate to your profile from the head icon in the top right corner
Click the 'upcoming events' tab to find the New River Gorge 10K
Click 'submit virtual results' and do so when prompted
What are the categories for top finishers?
Top finisher will receive a 3″ event pin for the categories of walking or running:
Age groups: 0-12, 12-20, 21-30, 31-40, 41-50, 51-60, 61-70, 70+
Men's and Women's 1st, 2nd, 3rd place in each age group
Does everyone get a participant pin and shirt?
Yes, everyone who submits their time will receive a participant pin (or top finisher pin if qualified) and event shirt. Those will be mailed on July 15th.
Where will I see the winners in each category announced?
Go to the the 'results' tab on the New River Gorge 10K RunSignup race page to see the posted times.  Participant gifts will be mailed by July 15th.
Additional FAQs (frequently asked questions) here.
**For questions or trouble you have dealing with the RunSignup platform, please see their help page here.**
How can I be successful and safe participating in this event?
Choose outdoor locations where you can avoid others
Wear a mask when in public areas and 6 ft distances are difficult to maintain
Leave an area if it becomes crowded
Use a treadmill indoors
Let someone know where you are going to walk or run, if going alone
Wash your hands often and when returning home
Do not go to public places if you feel ill or display symptoms of illness
Utilize the Facebook event page to ask questions and find support