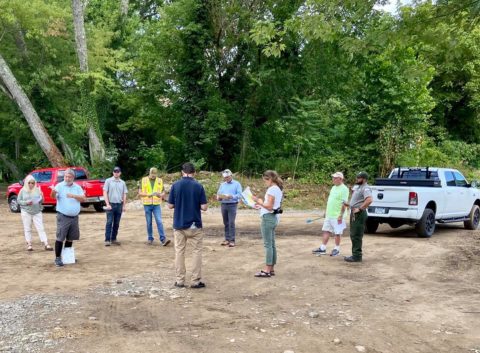 Active Southern West Virginia values safe places to be active and bringing awareness to opportunities to be physically active within walking distance of neighborhoods and communities. The walkability and bikeability of a community have an effect on the health of the residents and increases the attractiveness of a city for new residents.
The City of Hinton has been given river front land by the State of West Virginia located behind a commercial district not far from neighborhoods just outside of downtown. This land will be used for much-needed river access and will allow the city to construct bathrooms and a picnic shelter for boaters, fishermen, and anyone needing river access. Visionaries include Delegate Roy Cooper, Commissioner Jack Woodrum, Councilman Pat Jordan, City Manager Cris Meadows, Rick Moorefield, Billy Dan Gill, and the City of Hinton public works department. So far the city has started on this project by clearing the land and applying for grants to improve the quality of life for everyone that wants access to the river.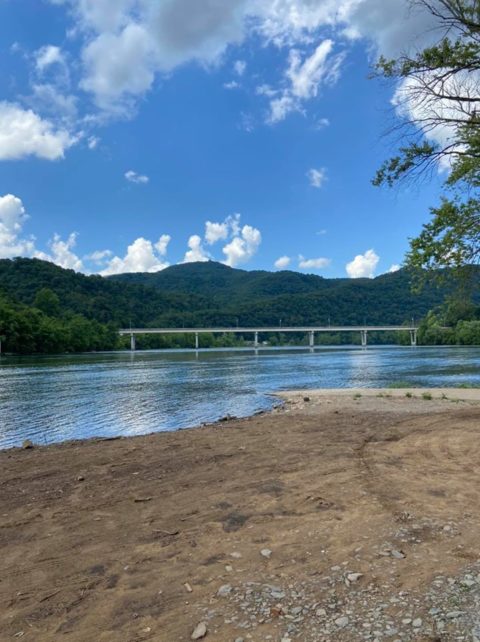 Mayor Jack Scott and city staff along with local citizens and planners met with WVU representatives of the Fulcrum project. They have selected Hinton to be a special project for the students at WVU to help design and implement access to our rivers. These students will use this fall semester to draft a development plan to present to stakeholders in December. With additional funds awarded from local foundations, the construction of day-use structures should begin this winter.
In addition to parking, restrooms, and picnic tables, there will also be a boat ramp for motorized crafts and a ramp for paddle crafts. This will provide an access point to miles of river just outside of the City of Hinton.
"This project will be an asset to improving the quality of life for the residents in the region, but also an economic driver to attract tourists interested in paddling and fishing," shares Cris Meadows, City Manager.
The river access is currently open for day use access. Active SWV will continue to provide updates in our monthly email newsletter and you can subscribe here.