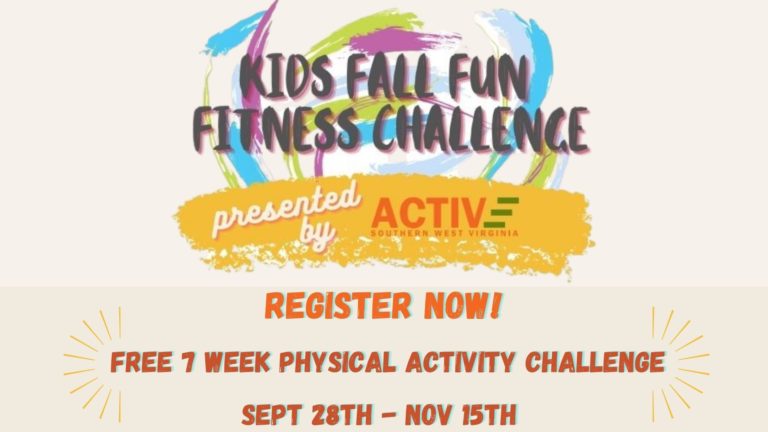 Active SWV is launching a free Kids Fall Fun Fitness Challenge designed to get kids moving! Covid-19 has made in-person Kids Run Clubs challenging to do this time around. Therefore, Active SWV is providing this FREE virtual challenge so that kids and families can be active safely at home. All Kids Run Club participants are encouraged to participate, but the event is open to anyone who would like to take part.
The Kids Fall Fun Fitness Challenge will run for 7 weeks, beginning September 28th and going through November 15th. Each week will bring a new fitness challenge that you can complete at your own pace and report your progress along the way. Each registrant will receive a participation medal for completing the seven main weekly challenges, and there are opportunities to earn extra toe token prizes by completing the optional 'Extra Mile' challenges offered every week. These  bonus challenges are a mix of running specific and other miscellaneous activities, so you can pick and choose which ones you would like to do.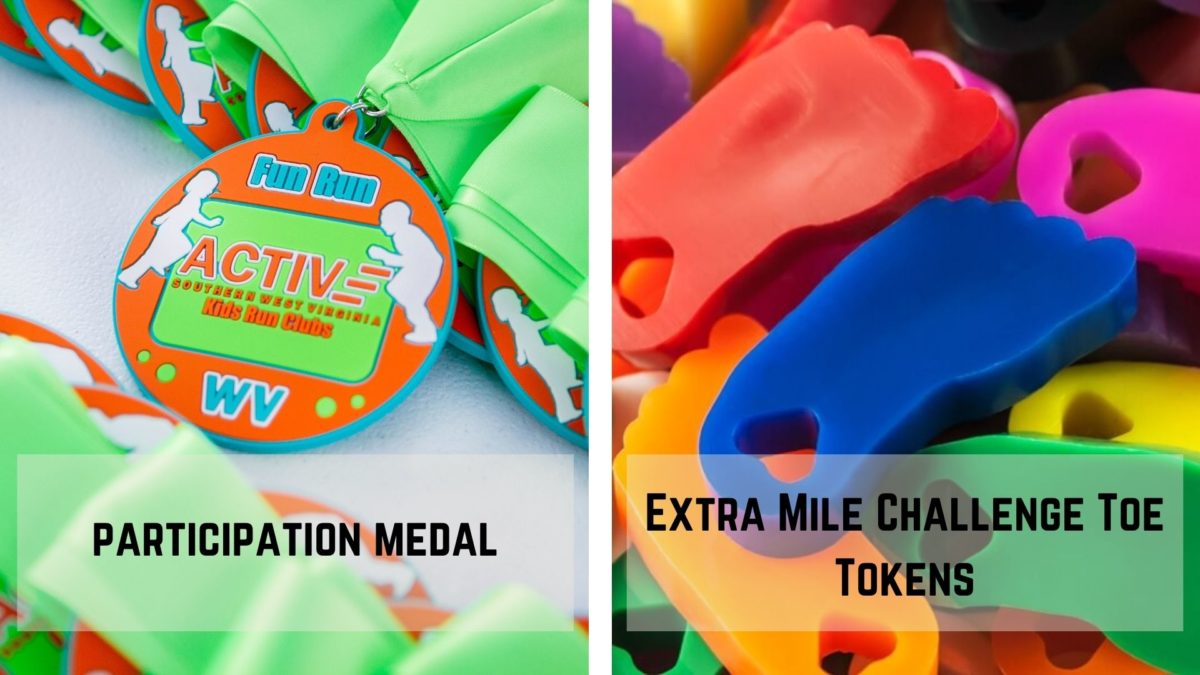 Activities
Each weekly challenge will have a different theme to keep the activities fun and dynamic. You'll get to do some Active Scavenger Hunts, a Move Your Way week challenge, some Yoga, Movement, and Mindfulness, a Squat and Push-up Challenge, a Step Count Challenge, an Ab challenge, and finally an Alphabetical Fitness challenge.
The detailed instructions for each main weekly challenge are contained in a shared Google Drive folder, which you can access here. To navigate to this link on RunSignup, click the 'Weekly Challenge Instructions' tab on the left hand side menu bar. This will lead you to to the complete detailed instructions for each weekly challenge. Please note that there are not links for the Extra Mile challenges because the instructions for those activities are written in full in their event descriptions under 'Event Info'.
Registration
To register, click here.
When you register, be sure to select your 'Kids Run Club' school (whether you have participate in one before or not) and signup for each weekly challenge together, as well as any individual Extra Mile challenges you would like to complete.
Submit Your Activity
The main weekly challenges are set up so that they can only be completed and logged within their week's time-frame. To submit your daily progress for the weekly challenge, you can go to this page to log your progress, or navigate to the 'submit your results' page from your RunSignup profile.
If you have questions about how to submit your activity, please see this help page on RunSignup.
Share your photos!
We want to see what you're up to as you get creative with these weekly challenges! There are a couple ways you can do this – first, you can share your photos, videos, and comments in the Active SWV Kids private Facebook group here. Join this group regardless to get updates on Kids Run Clubs and other youth programming from Active SWV. You can also share your photos on RunSignup. For instructions, please see this page here.