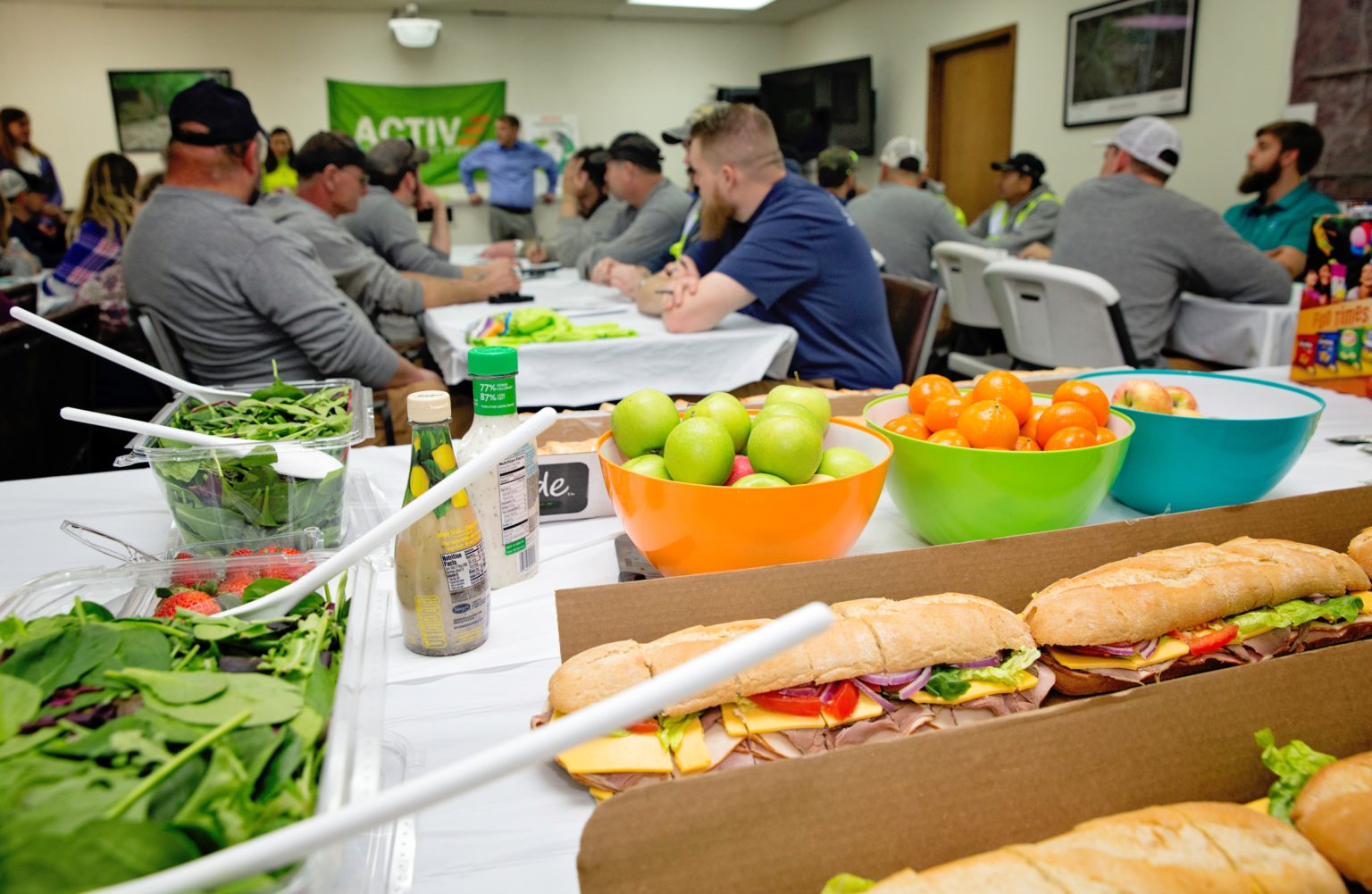 Physical activity is our favorite thing at Active SWV, but as we all know, there's no single silver bullet for overall wellness. That's why we occasionally dive into the world of nutrition. In the Active SWV Workplace Wellness program, we see workplaces requesting education on nutrition all the time. Partly because it can be extra challenging to eat healthy at work. Vending machine snacks calling your name? Donuts making an appearance at staff meetings? We understand; it's hard to say no sometimes.
In this blog, we'll explore a couple nutrition resources your workplace can access through the Active SWV Workplace Wellness program. Additionally, you can watch our most recent interview with special guest speaker, Dr. Matt Fratczak, D.O. Dr. Fratczak shares the benefits of lifestyle medicine as well as choosing a Whole Foods Plant Based Diet as one option to prevent and even reverse several chronic diseases. Does high blood pressure or diabetes run in your family? You might want to have a listen!
Want to see these resources at your workplace? Contact Workplace Wellness Director Veronica Crosier to learn how: veronica@activeswv.com
Active SWV Workplace Wellness Resources for Nutrition
Workshops & Presentations
Lunch-n-Learns are an efficient way to share a little health education with your coworkers. And when the topic is nutrition, a lunch-n-learn can pair seamlessly with a food prep workshop or a employer-provided healthy meal. Active SWV can help you customize presentations and workshops to meet the interests of your employees. We also recommend our partners at WVU Extension Service who provide presentations on topics such as meal prep and portion control.
The Accountability Challenge
Challenges are one of the most popular ways workplaces get their staff pumped up for wellness opportunities. Last month, we featured The Accountability Challenge as one of our favorites. This is a perfect challenge to accommodate several nutrition and health goals under one umbrella. Plus, the skills and friendships gained through this challenge can carry over to all aspects of work life.
The Nutrition Archives
Whether you're looking for healthy recipes or fun facts about specific foods, you can find it all here in Active SWV's nutrition blog archives. For all of you parenting warriors out there balancing work and childcare from home, check out this nutrition blog all about Kid Friendly Grab-n-Go snacks.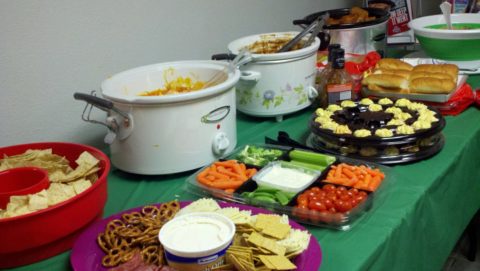 Technical Support for Policy, Systems, and Environment Changes
One time events and challenges are a super way to kick off a wellness program, and keep incentives high. However, it's important to think of the long game when building a culture of wellness. Active SWV offers free technical support to help workplaces assess their needs and areas of improvement. From here, we offer suggestions and guidance to help you make long lasting changes, making wellness a regular part of your day-to-day. From adding healthy choices to vending machines, to finding partnerships with local farmers markets, there are so many ways to add greater benefits to your workplace wellness program.
Funding Opportunities
From time to time, Active SWV is able to offer funding opportunities to help workplaces ramp up their wellness programs. This October, Active SWV will offer 40 grants of up to $1,000 through the WV Bureau of Public Health open to workplaces across the state. To be eligible to apply, workplaces must have at least one Work@Health certified employee, or at least one employee actively enrolled in a Work@Health certification course. What is Work@Health? Check it out here, and register for Active SWV's October 6 week course!
Catch our latest guest interview with Dr. Matt Fratczak, D.O.