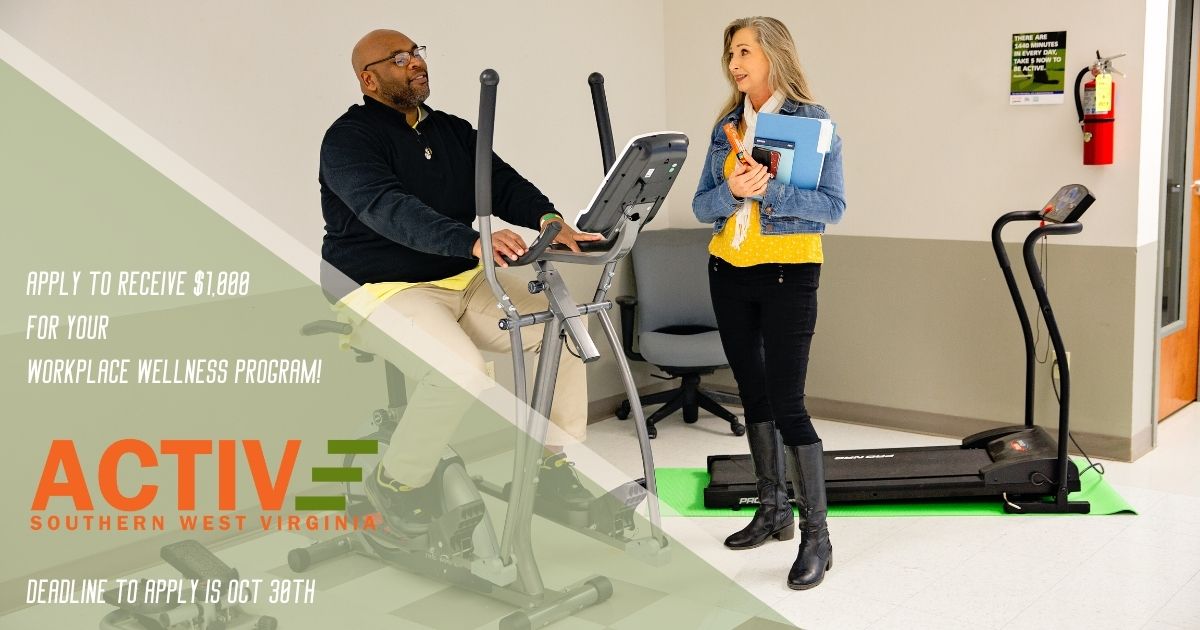 Calling all workplaces: Active SWV in partnership with WV Health Promotion and Chronic Disease will award 40 grants across West Virginia. You may apply for up to $1,000 to jump-start your workplace wellness program. Check out some of the creative ways past recipients have expanded their programs below!
Deadline to apply is October 30, 2020 by 11:59pm.
Application Priorities
Applications must demonstrate the following:
Policy, systems, and environmental change strategies
A focus on Health Equity
Enrolling with WV Health Connection
Sustainability
A commitment to a healthier workplace through the Good Example Contract included in your application
Eligibility Requirements
Your workplace must meet the following requirements to apply:
Employee 20+ people
Provide health insurance
Have headquarters in the U.S.
Employ at least one person who is certified in CDC Work@Health, or who is actively taking the course.
Don't have a Work@Health certified employee? We can help with that too! Contact Workplace Wellness Director Veronica Crosier at Veronica@activeswv.com to find enrollment opportunities for this free 6-8 week virtual course. You can read more about Work@Health here.
Grants cannot fund:
Activities taking place at a school during the school day
One-time events
Clinical care
Furniture (but office workout equipment is allowed!)
Political purposes
Publicity or propaganda
Success Stories
Check a few of many creative workplace wellness initiatives from last year's applicants.
Bike Desks at Conservation Legacy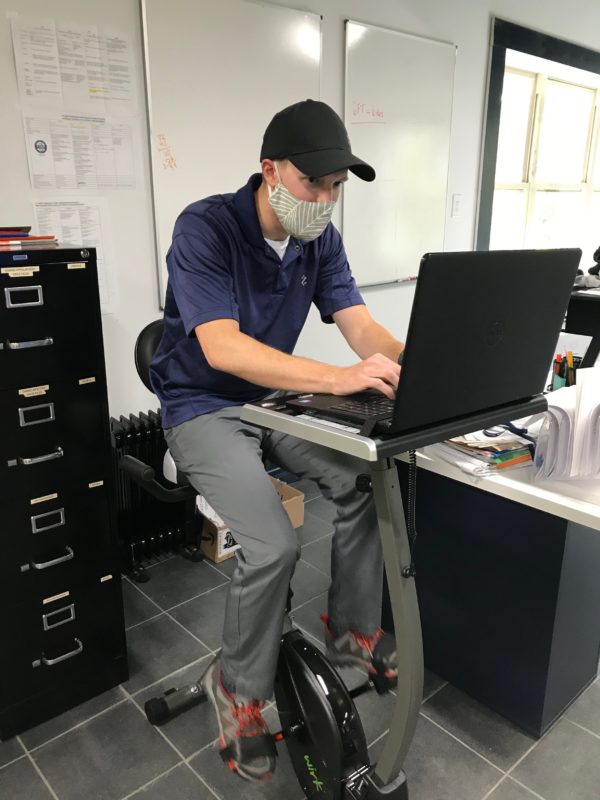 New Fitness Center at Region 1 Workforce Partners in Action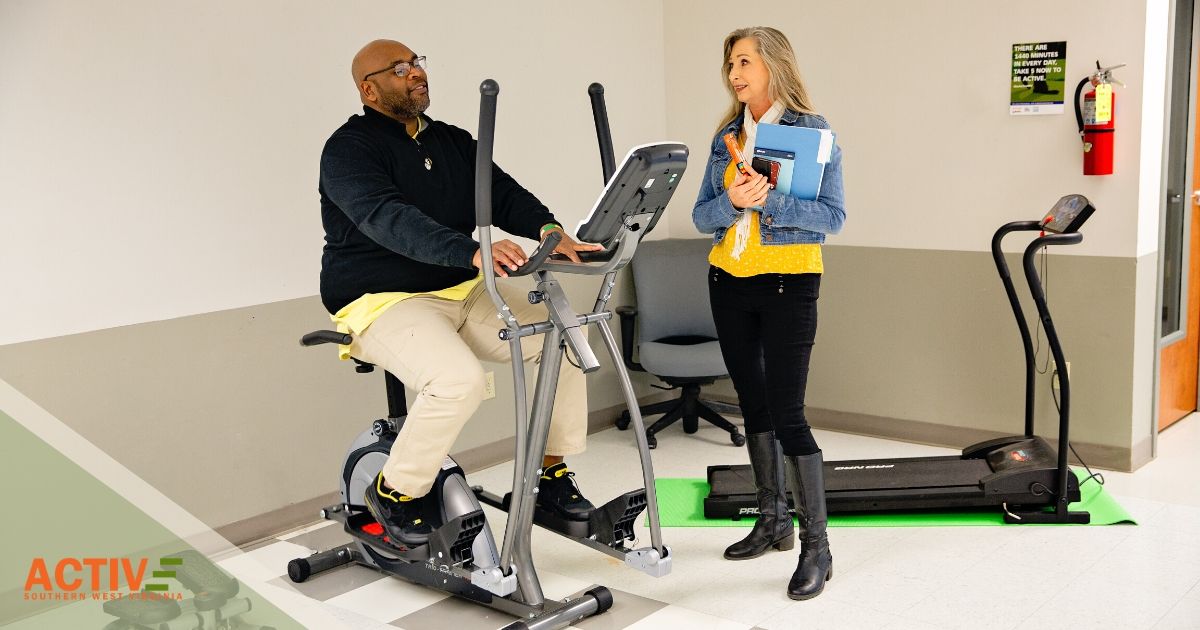 Healthy Meeting Menu Policy at Cabell-Huntington Health Department