Active SWV is excited to announce we will be accepting 15 workplaces to participate in our third CDC Work@Health® course this summer. This time, we will be partnering with WVU Extension's certified Work@Health instructors as well to offer this opportunity to even more participants. Would you like to see a culture of wellness instilled at your workplace? If so, this training is for you. Keep reading if you want to:
Show your employees you value them
Boost workplace morale
Decrease absenteeism
Save on health insurance costs
And generally make your workplace a more attractive option for employees!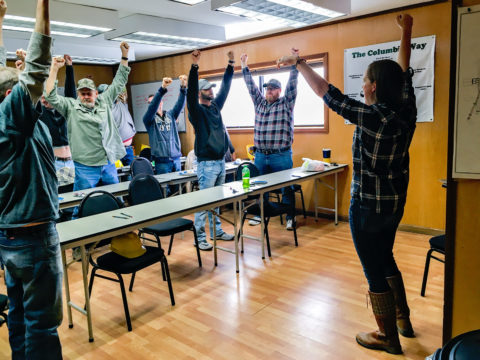 What is Work@Health®?
The Work@Health® employer training program is an initiative of the U.S. Centers for Disease Control and Prevention. Work@Health® promotes workplace wellness through employer education, training, and technical assistance. Training is delivered by professional instructors who undergo a rigorous certification process. The program is designed to train employers and other participants how to establish, expand and improve health promotion strategies. As a result, these strategies will result in specific, measurable means to reduce chronic disease rates in the workplace. Furthermore, all strategies are science- and practice-based, so you can rest assured you are using best practices.
Check out the Work@Health® Fact Sheet at the end of this page for even more.
Benefits
Work@Health® training provides employers with the knowledge and tools to promote good health in their work places to prevent or reduce chronic illness and disability, thereby improving productivity and the competitiveness of employers participating in this training program. Workplaces that participate in Work@Health also receive benefits such as:
complete health and safety assessment of their organization
training to develop health intervention plans
monitoring of participant progress
technical assistance and support resources
Not to mention, workplaces gain the benefits of a healthier work environment, and healthier workforce. Read more benefits of the Work@Health® program here.
Time Commitment
The Work@Health® training consists of 8 modules which you'll complete over the course of 6-8 weeks. Training will be a combination of virtual class and independent work, with one to two in-person trainings. In-person trainings will take place only if CDC and local health department guidelines deem it safe to do so.
Requirements
To become certified, your employer must:
employ at least 20 people
provide health insurance
have U.S. based headquarters
What does my workplace receive from Active SWV's Workplace Wellness program?
When you complete your Work@Health® training, you will have all the tools you need to carry on your Workplace Wellness program. However, we recognize being a Workplace Wellness coordinator is often not a paid or full time position for many. Therefore, readily available resources and ongoing guidance can be a big help when your workplace wellness responsibilities are in addition to your existing duties. That's why Active SWV also invites you to join in Active SWV's completely free Workplace Wellness program following completion of your Work@Health training.
When your workplace participates in Active SWV's free Workplace Wellness program, you'll receive:
Ongoing consultation on a customized Wellness Action Plan
Regular check-ins from Active SWV Workplace Wellness Director
Connection with resources such as presenters, materials, funding and more
Access to Active SWV's Workplace Wellness Manual
Access to Active SWV's monthly newsletter including topics specific to workplace wellness
Opportunity to have your workplace highlighted in Active SWV media
Opportunity to sponsor an Active SWV event, and gain free employee entries
Invitation to Active SWV's Annual Volunteer Appreciation Awards Ceremony
Technical assistance all the way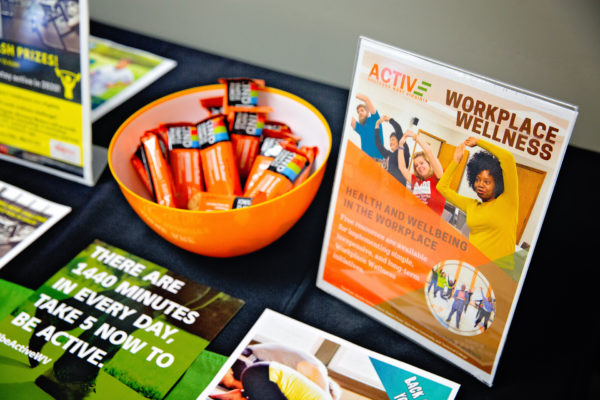 Any workplace can take advantage of Active SWV Workplace Wellness. To begin, workplaces typically enter a 1 year agreement simply stating words words words. This agreement may be renewed each year.
Be the first to know when registration for Work@Health opens by completing
this form
.