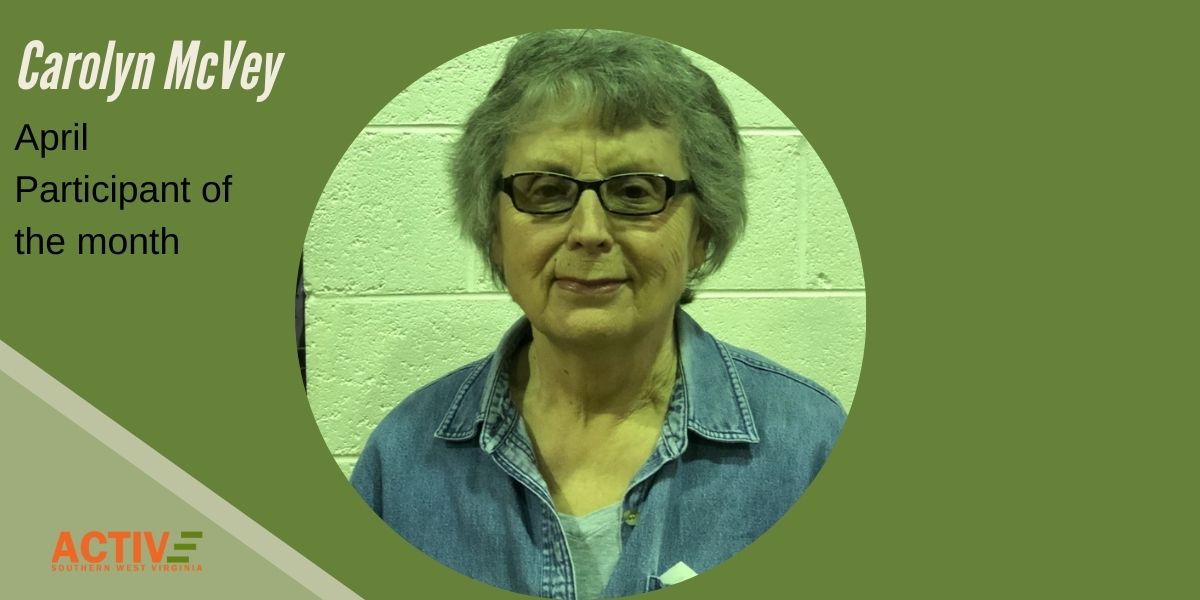 Active SWV would like to introduce you to our April Participant of the Month Carolyn McVey.
Carolyn is  a new participant in our new Kanawha County Refit program. She joins our Community Captain Christina on Thursdays at Elkview Baptist Church at 5:30pm for Refit Dance Aerobics. A Saturday class is also available at this location at 9am. 
These programs are part of Active SWV's recent expansion into Kanawha and Boone Counties. 
Welcome to the Active SWV family Carolyn we look forward to getting to know you and the community better. 
If you or anyone you know is interested in bringing a program to your local community please contact Volunteer Director Erin Reid at erin@activeswv.com or call 304-254-8488. Check out this and other programs on our program calander.