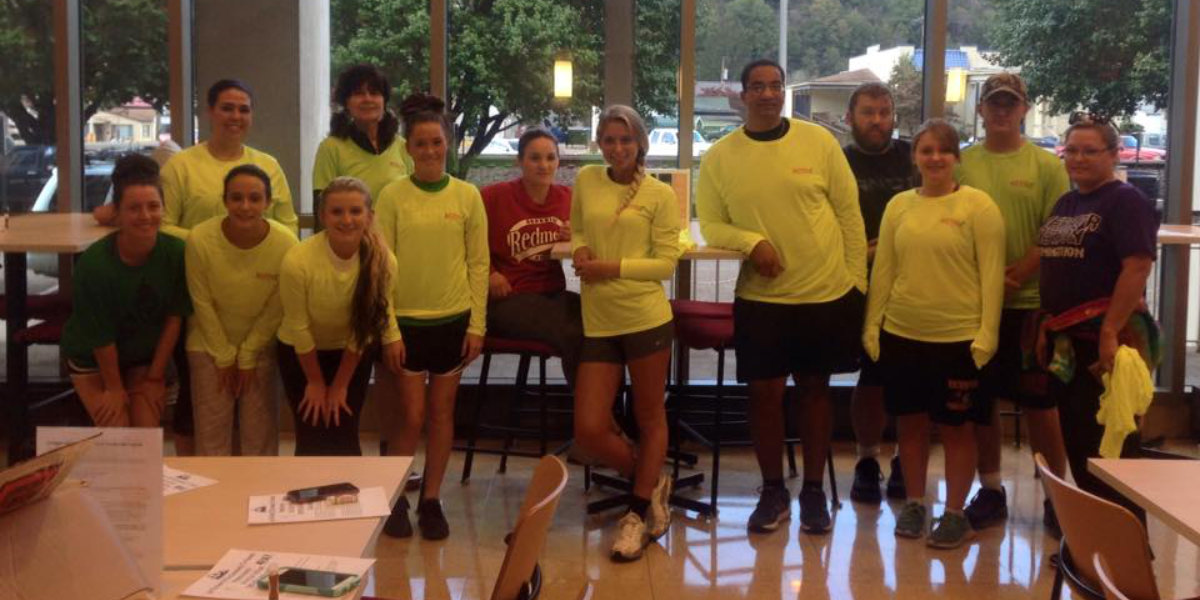 Saturday morning 500 runners and walkers showed up to the Jingle Bell 5K Walk/Run in 23 degree weather to race on the University of Charleston campus in Charleston, West Virginia to benefit the Arthritis Foundation. Among them were Active Southern West Virginia Coaches, Community Captains, and participants.
The Montgomery Training Team coached by Dental Hygiene student at BridgeValley Community and Technical College, Abby Barrett, began training on October 14th and met every Wednesday after that for their team run. The team trained using a newly developed Beginner to 5K Training Manual put together by Active Southern West Virginia Program Assistant, Courtney Roark, utilizing the Hal Higdon model of training.
With the support of the Director of Student Life at BridgeValley Community & Technical College, Jeanne Smith, we were able to recruit 13 students, faculty, staff, and community members to join the Training Team and 6 to complete the training.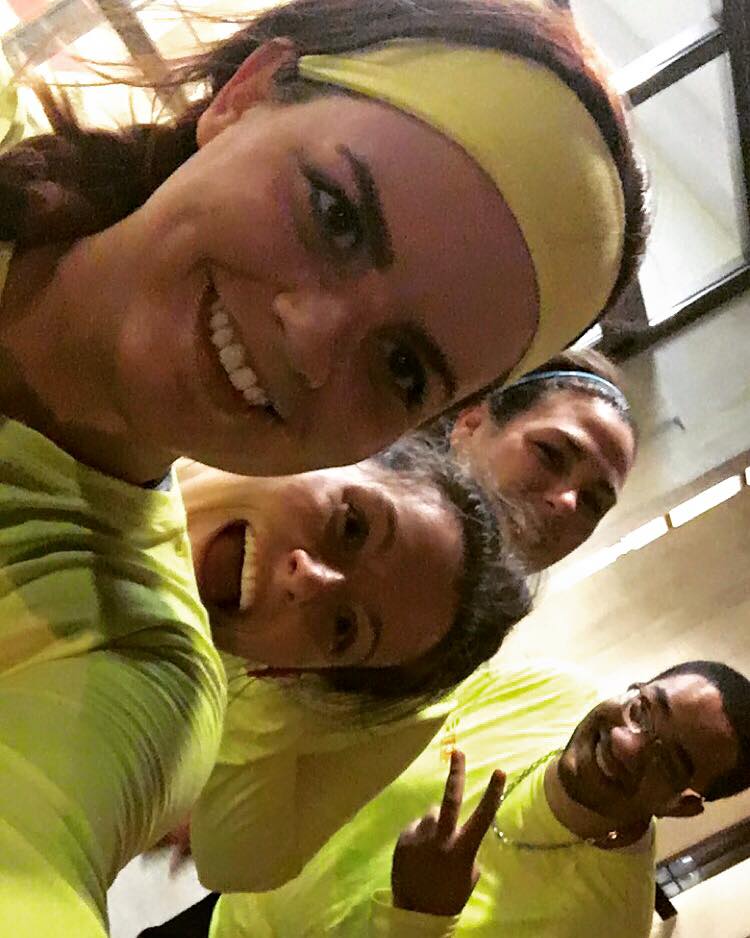 In the beginning, when Brianna Rahall was asked, "Why do you want to start running?" she replied, "To improve my running times, to push myself mentally and physically, and to motivate myself and others in the area."
Abby Barrett was a true champion for her community in leading this group to reach their aspirations. She exemplified great leadership skills throughout the training by keeping an open line of communication with her Training Team participants on a weekly and almost daily basis and encouraging them to join her for the Team runs on Wednesdays. She also did a great job of mixing things up by adding in Zumba warm-ups and making sure static stretching became routine at the end of every team run.
These are the kind of people Active Southern West Virginia is glad to have on their team, those looking to improve themselves and motivate others to do the same. We are proud of Brianna, Abby, Payton Houck, and Brooke Fisher for completing the 5K on Saturday and Armon Milner and Nick Farley for completing Training, but couldn't make it to the race day. We are excited to see all that the Montgomery Training Team will go on to do in their community in the Spring.
Be on the lookout for Spring programming in Montgomery. Abby is looking to take the lead again with her faithful participants and is looking to keep recruiting more and more community members to join the movement. Programming may include shorter mileage (1-3 miles) and incorporate more Zumba as that proved very popular among Training Team participants.
Also representing Active Southern West Virginia at the race was Oak Hill Community Captain Joe Gutshall and 3 participants from his Walking/Running Group that meets every Tuesday and Thursday at 5pm on the White Oak Rail Trail, starting from the parking lot off of Virginia Street as you go toward Pizza Hut.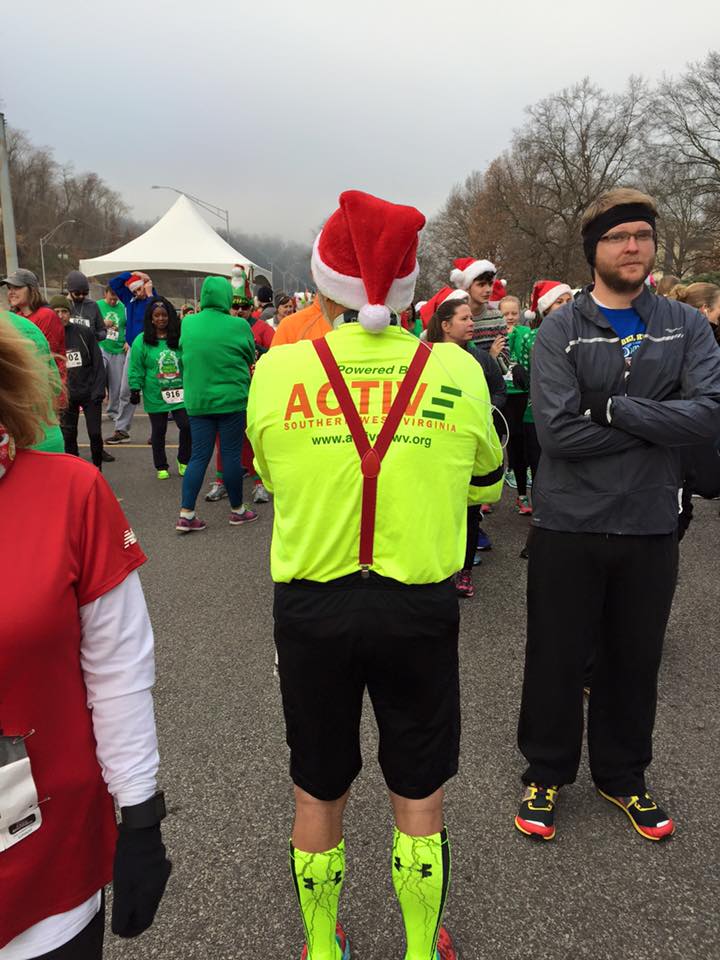 Joe was decked out in true Active Southern West Virginia fashion.
Joe and Deneece Dail of the Oak Hill Walking/Running Group finished in record times of 26 minutes. Join the group sometime, everyone is welcome!
For more information about any upcoming Active SWV Events check out our Events Calendar at activeswv.org and like us on Facebook (Active Southern West Virginia) to stay up to date with cancellations. If you know anyone interested in becoming a Community Captain in their area, have them contact us at courtney@activeswv.com