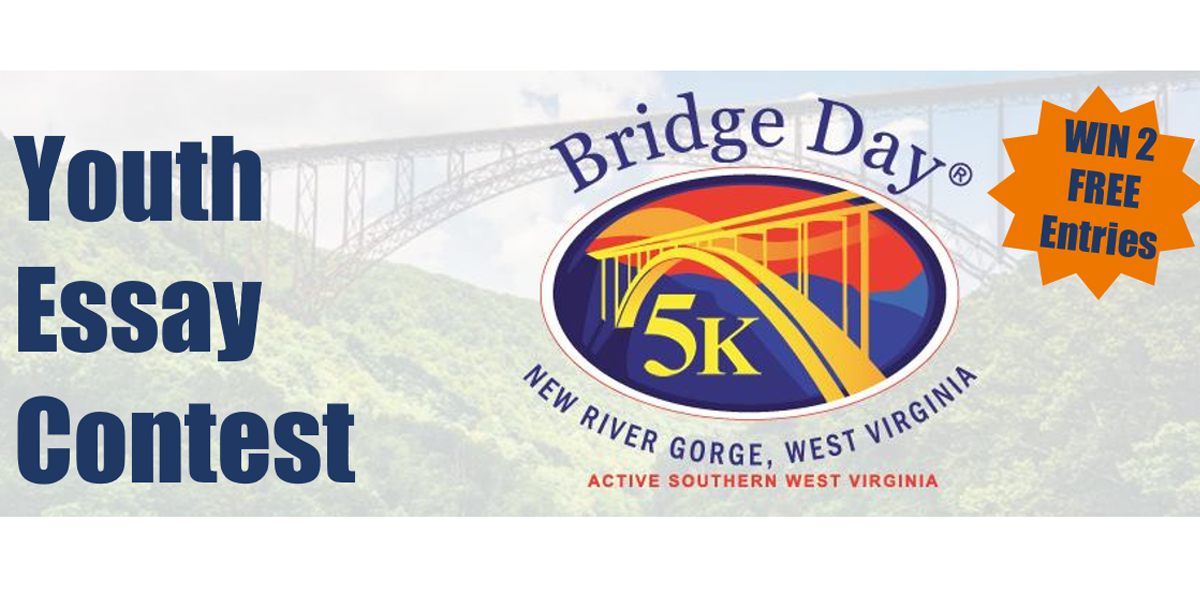 Active SWV Kids Run Clubs throughout southern West Virginia benefit from the ActiveSWV Bridge Day 5K proceeds. You could be a part of the race across the New River Gorge Bridge in West Virginia during the state's largest one day festival, Bridge Day! Active Southern West Virginia works hard to provide trained volunteer led programs year round throughout Raleigh, Summers, Nicholas and Fayette counties. This race is a celebration of that work and another great way for our local families to get out and celebrate an active lifestyle together. In an effort to make the race affordable and accessible, youth can earn free entry by sharing their story with us.
Rules and requirements:
Youth under the age of 18 may submit a 250 word maximum essay to be eligible to win two free entries into the ActiveSWV Bridge Day 5K 2017. Essays should answer two questions:
What motivates you to be physically active?
Why do you want to participate in the Bridge Day 5k?
Essays will be selected based on the following criteria:
Addresses barriers and challenges to staying active
Highlights the importance of physical activity programs in the community
Essays should be submitted, along with 3 active photos, to info@activeswv.com with subject line "Essay Contest; ActiveSWV Bridge Day 5K." Written essays can be mailed to: ActiveSWV 116 North Heber Street Suite B Beckley WV 25801.
Deadline: Essays should be emailed or postmarked by October 13th and winners will be announced as they are received. Three winners will be selected. Each winner will receive 2 free entries, allowing a friend or family member to join the winner in the race!
*By submitting your essay, you agree to Active Southern West Virginia's use of your name, essay and photos for promotional material.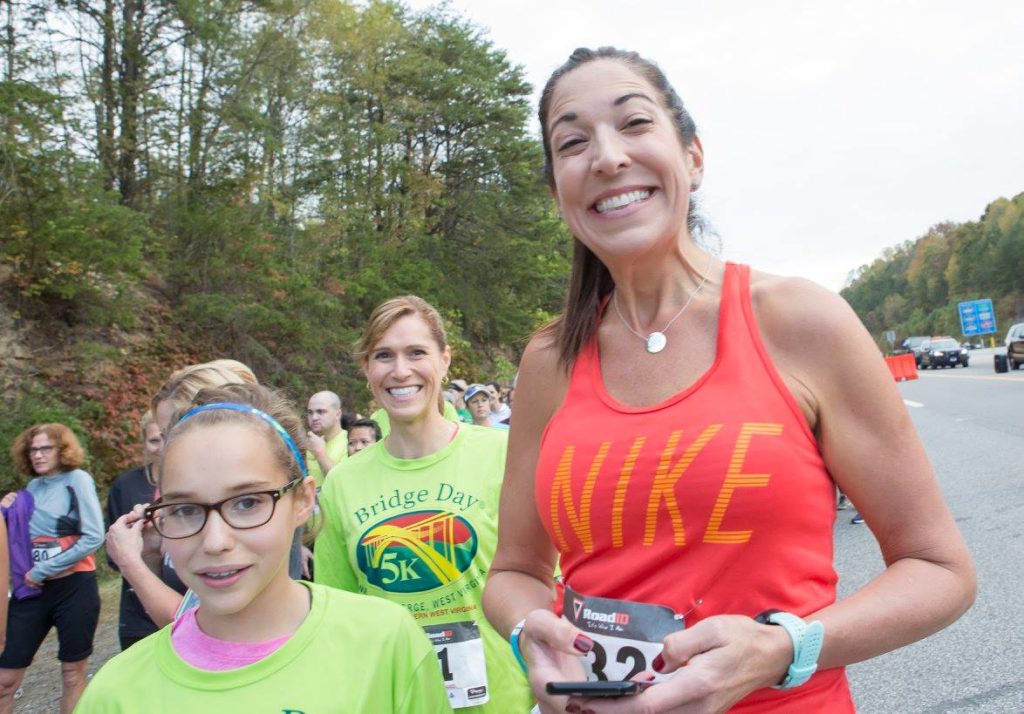 The ActiveSWV Bridge Day 5K is the largest fundraiser for local Kids Run Clubs. These ActiveSWV Kids Run Clubs are made available to schools for free and provide non-competitive, active lifestyle education with a focus on building confidence in physical activity. There are 18 ActiveSWV Kids Run Clubs throughout Nicholas, Fayette, Raleigh, and Summers counties. Details about the ActiveSWV Kids Run Clubs here.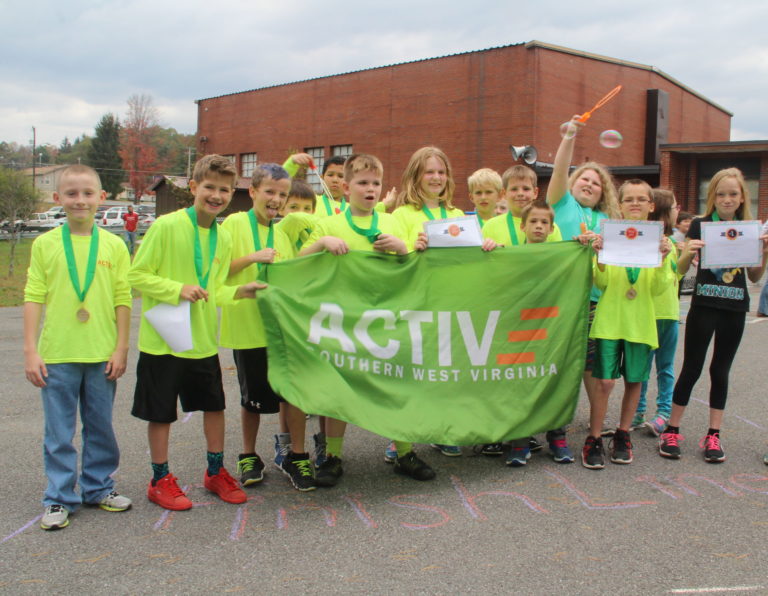 ActiveSWV Bridge Day 5K 2016 recap
Denae Moore is 13 years old and has been training to run her first 5K. When asked what she thinks about on rainy training days, she replied "I think about how the Bridge Day 5k is the first of it's kind and how I want to be able to compete. I want to run track and don't want to just keep up with everybody, but win!"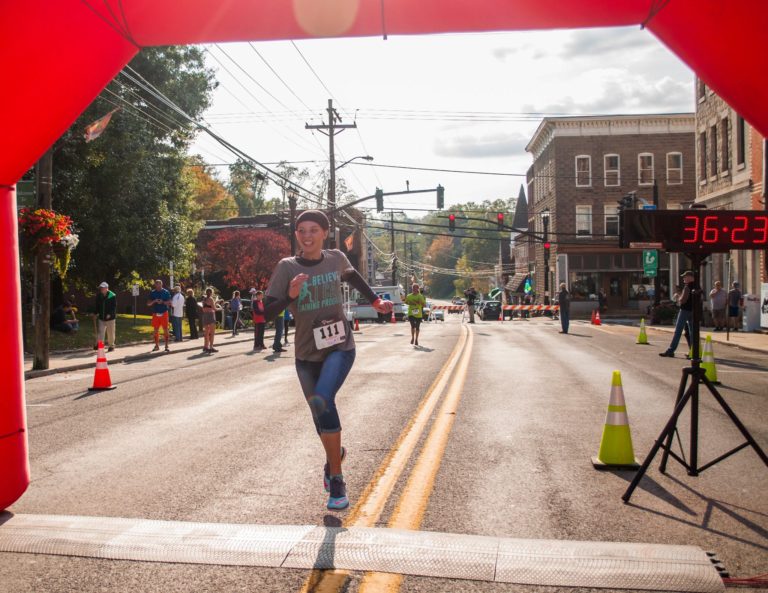 "This race was fun to look forward to after being in my school's run club. It was fun to run with my dad. It was amazing to see the view of the gorge while running across the bridge." Kalila, 11 years old.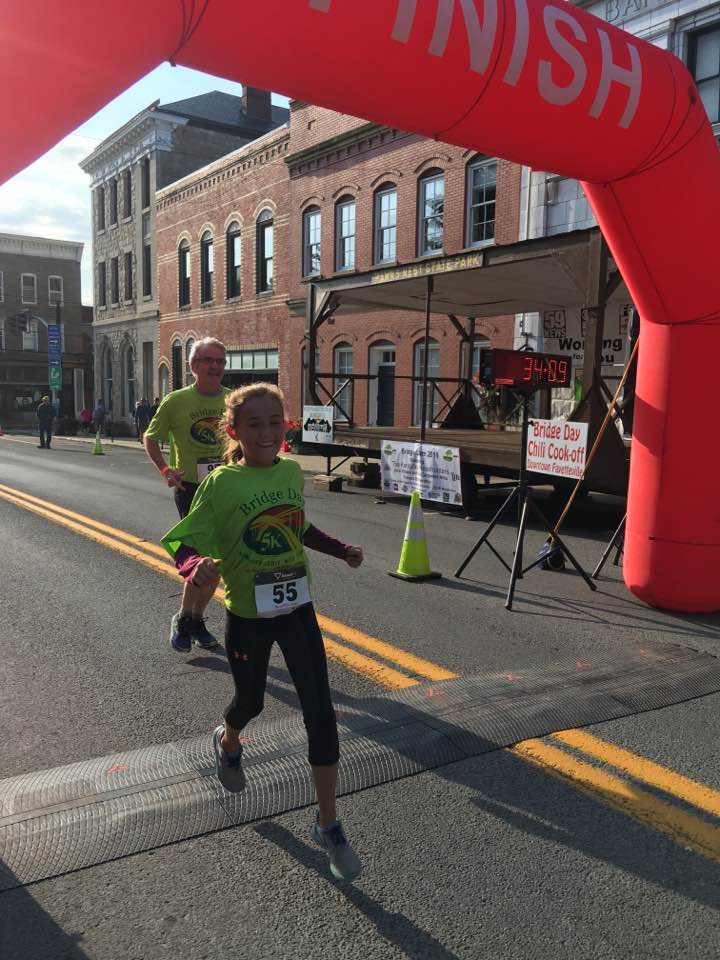 Pictured below are Laura and Carla Ayers, waving as they run across the bridge. Laura and Carla are the head coaches of the Active SWV Kids Run Club at Fairdale Elementary School.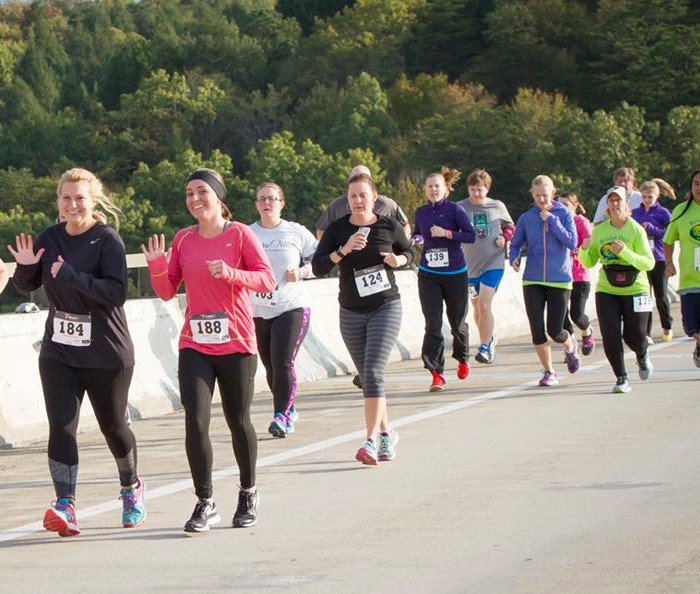 "Not only was it great to run across the bridge, but it was wonderful to see so many people supporting kids run clubs. As run club coaches, we really knew where the money raised was going and how much of an impact the run clubs have on the kids."- Laura Ayers