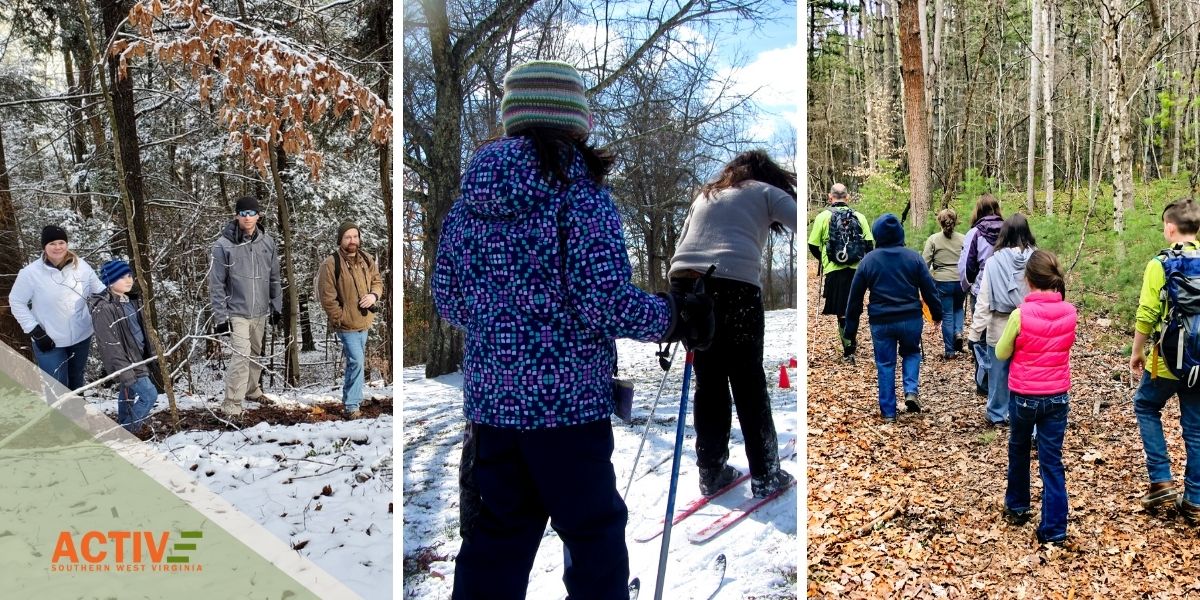 It can be tough to stay active when the weather gets colder and conditions become less optimal for your normal outdoor activities. But it's still possible for kids to keep up their recommended 60 minutes of movement every day, even in the colder months! We've compiled some tips and resources to help keep kids active this winter. 
Active SWV resources for indoor activities
Sometimes you just want to stay inside, and that's fine! There are plenty of ways to stay active even when there's not a ton of room to run around. 
Get Outside!
While staying in and being active is a great option, of course there is a ton of potential for fun activities you can do outside as well, even in cold and/or wet conditions. There's no such thing as 'bad weather' – it's all about perspective! If you're properly prepared and have a plan, you can be successful outdoors in the rain, shine, clouds, snow, or anything in between. 
This article from Backyard Pantry gives some tips on how to prepare your kids for winter. it recommends reaching kids what to expect from winter weather, finding some new outdoor winter hobbies appropriate for the weather, and making sure you have the right clothes to feel ready to be outside. 
Winter doesn't always mean just cold weather – sometime it's also wet and rainy. This article from REI goes over rainy weather gear and clothing you might need, as well as hazards to be aware of. 
Here are some resources that can help you figure out where to go and what to do once you're prepared to brave the weather.
stroller friendly trails, in case someone in your crew has wheels. You can count on these trails to be more accessible and easier for people with different abilities. 
Disc golf resources, often located in parks or other wide open spaces. This way there are options for other things to do if disc golf isn't for everyone.
Trail resources for Raleigh, Summers, Nicholas, Fayette Kanawha, and Boone counties. Try a new trail!
Connect with Active SWV
Active SWV offers resources and activities year round. Connect with us on Facebook, join our bulletin board and kids pages, subscribe to our newsletter, and be sure to check our monthly program calendar to see new activities every month!