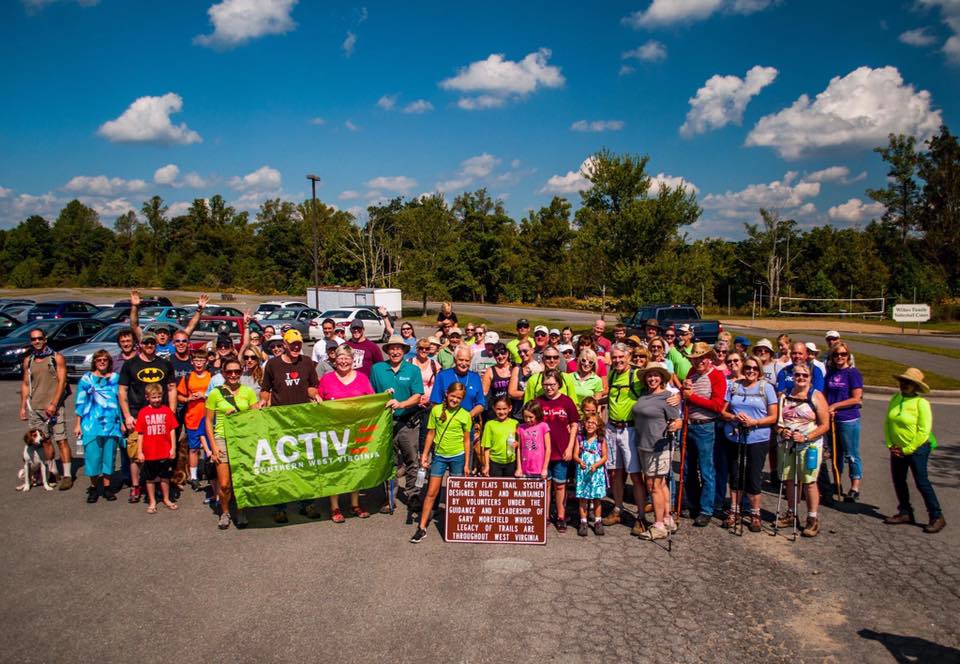 Active Southern West Virginia Community Outreach Director
Organization: Active Southern West Virginia
Location: Beckley, West Virginia. Serving Raleigh, Fayette, Summers, and Nicholas Counties.
Mission: Active Southern West Virginia (Active SWV) is a non-profit 501(c)(3) organization whose purpose is to provide opportunities for physical exercise in southern West Virginia, thereby improving health and wellness of its citizens and workforce. In partnership with the New River Gorge Regional Development Authority, Active SWV operates programs within under-served communities where living a healthy lifestyle is critical to life expectancy, job creation, and economic diversity.
Job Title: Director – Community Outreach
Job Description: The Director of Community Outreach will be responsible for all Community Captain (CC) volunteer recruitment, training, evaluation, mentoring, programming support, tracking, and promoting. This position will also support Active SWV staff with programs; Kids Run Clubs, Bike/Walk, Workplace Wellness, and Events. 
The Community Captain (CC) program seeks to recruit community members who will motivate and will lead their friends, neighbors, co-workers and family in living a more healthy and active lifestyle. The CC program goal is to have Community Captain volunteers leading physical activity programs in all of the regions' large and small communities.
Candidates should be passionate about community development and improving health and wellness.
Must have reliable transportation.
Specifically, Director of Community Outreach will:
• Recruit, train, and manage Community Captain volunteers.
• Work across all sectors; private, public, and non-profit to promote an active lifestyle and opportunities for recreation.
• Work with employers, local governments, and healthcare professionals to advocate for opportunities and infrastructure to walk, run, bike, compete and work out in a safe environment.
• Prepare statistical reports on volunteer hours and develop systems to evaluate volunteers and programs. Measure progress quarterly.
• Maintain the Active SWV Events Calendar and update monthly activities.
• Arrange and attend community partner meetings to foster collaboration within the community.
• Represent Active SWV and manage volunteers at community events on weekends and after hours.
• Maintain grants and annually report on grant progress and budgets to the Executive Director. Solicit public and private charitable gifts in addition to applying for applicable grants.
• Plan and coordinate an end of year Volunteer Appreciation event.
• Maintain contact lists for media promotion, write press releases and distribute for potential coverage.
• Develop and implement a marketing strategy to recruit volunteers and promote free volunteer led programming to increase participation.
Experience: Post-secondary degree required; college bachelor's degree preferred.
Some experience in event planning, grant writing, volunteer management, and program management.
Proficient in computer applications e.g. Microsoft Office, Adobe Creative Suite, and strong social media skills.
Passionate about working with people and exhibit strong leadership skills.
Have athletic background and ongoing physical activity.
Onsite training will be provided with the current Volunteer Director.
Salary Range: 30k/annually
Apply Today!
To Apply please send a cover letter, resume, and three references to Active SWV Executive Director:
Melanie Seiler,
Address: 116 N Heber St Suite B Beckley, WV 25801
Phone: 304-254-8488
Email: melanie@activeswv.com