Welcome to the 5th Active Southern West Virginia Volunteer Appreciation Awards! Thank you to our hosts at the Summit Bechtel Reserve, live music by "One For the Road", and the staff at Active Southern West Virginia.
Everyone at this event values their health and the health of the members in our communities. We now have an avenue with Active Southern West Virginia to elevate those around us in quality of life and health education to improve our economy. What you are about to read is the recognition for thousands of hours given in kind to this mission.
Workplace Wellness
In 2019 we collaborated with 12 workplaces to implement wellness initiatives and programs to enhance the health and wellness of our workforce here in Southern West Virginia. These programs have the potential to reach 1000 employees. Additionally, this is the first year we've had the opportunity to provide mini-grants to select workplaces to advance their Workplace Wellness program. We would like to congratulate the following for receiving a mini-grant in partnership with the West Virginia Department of Health to invest in their employee's health and wellness;
Beckley Sanitary Board
Region 1 Workforce Partners in Action
Raleigh Emergency Services
Stewards
New River Community and Technical College
"The program has encouraged me to eat healthier, increase my physical activity, and to enjoy the great outdoors of West Virginia."
This work would not be possible without the dedication and compassion staff member Laura Baker brings to the program. Laura will also be working closely with WVU Physical Activity and Sports Science to measure and evaluate quarterly wellness challenges.
Bike/Walk
Andy Davis was instrumental in his two years with Active SWV to build the foundation of the Bike/Walk program. We are trilled that he could join us from his new home in Charleston WV where he works full time for the WV Community Development Hub.
This year the program saw growing success with Erin Ellis-Reid's leadership;
Complete Streets Resolution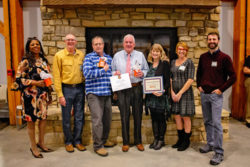 Mount Hope, Beckley, Oak Hill, and Hinton and Fayetteville. Complete Streets are designed and operated to enable safe access for all users, including pedestrians, bicyclists, motorists and transit riders of all ages and abilities. Our goal is to reach all 18 municipalities in our 4 county region with this resolution.
"This has been an amazing 5 years to build, brand, recruit, and implement the vision of our stakeholders to improve the health of the workforce. We are moving full speed ahead into the next 5 years with committed volunteers, resourceful partners, and ripples of success. I encourage you to celebrate one another any chance you get. Please invite new people to explore all that we have to offer. Join us in telling the positive stories of southern West Virginia," – Melanie Seiler, Executive Director.
Bicycle Friendly Accreditation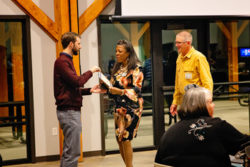 For the past two years, Active Southern West Virginia and the Beckley Bike and Pedestrian Action Committee (BPAC) has focused their efforts in Beckley to make the community more accommodating for bicyclists and pedestrians. The City of Beckley was recently awarded Honorable Mention by the League of American Bicyclists as being a Bicycle Friendly City. Andy Davis got this group off the ground and Erin ensures ongoing engagement.
Kids Run Clubs
In 2019, Active SWV had 1,648 youth participants, 176 volunteer coaches, and 26 Kids Run Club locations.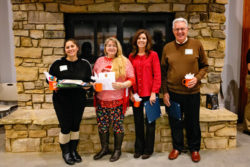 'Kids Run Club has been an amazing resource for our students. Many students that have not focused on being active have really thrived to become more active. We have many that have developed a love for running because of this program.' – Margret Perdue, Coal City Elementary School.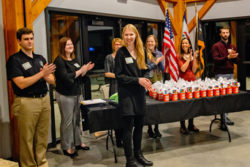 India Krawzscyk oversees this program as an AmeriCorps VISTA member in her second year of service. This spring India will work closely with a master's level evaluation class from WVU School of Public Health to evaluate the effectiveness of the Kids Run Club program.
Community Captains
In 2019 we added an addition 20 volunteer Community Captains, expanded our programs geographically and created new activities. We also had over 70 Community Capatins hosting over 100 program opportunities each month.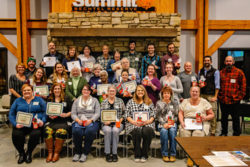 This quote is from our most recent POTM Dena Workman "It's tough sometimes to get out and go to exercise class but I know that I will feel better both mentally and physically. Sometimes when I arrive at class, I am still trying to talk myself out of exercising. But I get energized by the gals who always cheer me on! "
This spring Volunteer Director Erin Ellis-Reid will be working with WVU Tech Sports Sciences and Adventure Recreation Management departments to advance the Community Captain training and engage students. We have a long term goal of accrediting the volunteer training with the university.
Organizational Support
These four program areas require program material, site visits, storytelling, and software systems. We would like to take this time to recognize staff members Veronica Crosier and Molly Wolff who work dynamically across the organization to sharpen our communication and effectiveness.
Thank you to all of the Active Southern West Virginia staff, board members, volunteers, partners, participants, and families that support these individuals. We welcome new people to join our network in participation and volunteering. Please contact our office to learn more by emailing Info@activeswv.com or by phone at (304) 254-8488.
Active SWV Appreciation Awards 2019 Photo Gallery