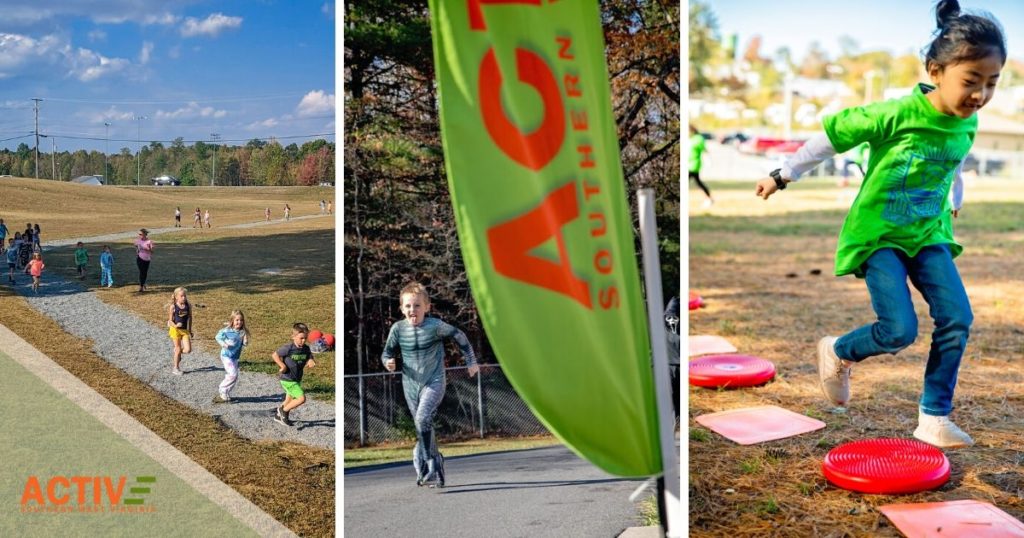 The Kids Run Club program has been impacting children for 5 years – half a decade! We have accomplished great things since starting with one pilot program in 2015, including getting thousands of kids active. But all the successes the Kids Run Club program has had wouldn't be possible without lots of help from parents, teachers, principals, community members, students, and donors – here are five ways you can support the Kids Run Club program in 2020:
1. Volunteer with a Kids Run Club
"We can definitely tell a difference between Kids Run Club days and non Kids Run Club days. On Kids Run Club days, kids are just so much more ready to learn!" – Courtney Walton Wood, Zela Elementary.
The Kids Run Club program runs on volunteers! In 2019, over 176 parents, teachers, community members, and students were volunteer coaching Kids Run Clubs across Raleigh, Summers, Nicholas, and Fayette counties. You don't have to be a runner to be a Kids Run Club coach! All you have to do is bring a positive attitude and passion to get children active. Spring Kids Run Clubs are due to start at the beginning of April, so there is plenty of time to plan for the season.  Fill out a Kids Run Club coaches application here, or email india@activeswv.com to get started.
2. Talk to Your Principal
If you're not ready to volunteer, that's fine. There are other ways you can help the program, like talking to your school principal about starting a Kids Run Club. Having administrative support can be a huge boost to the success of a Kids Run Club right off the bat. You can download this Kids Run Club info sheet  and the 2018 Kids Run Club Report and share them with administrators at your school.
3. Sign up or spread the word – Active SWV Bridge Day 5k and New River Gorge Rim to Rim Race
Active SWV has great signature events designed to benefit Kids Run Clubs and other programs. Proceeds from the Bridge Day 5k Run go directly to support the program, and a portion of the proceeds from the upcoming New River Gorge Rim to Rim Race will as well. A great way to show support is to sign up and run, or spread the word so others will participate! Check out and share the Bridge Day 5k and New River Gorge Rim to Rim Facebook pages to get more people exposed to these bucket-list running opportunities.
4. Amazon Smile, Kroger Rewards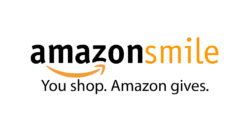 There are two easy ways you can generate a donate at no cost to you to Active SWV and the Kids Run Club program without even thinking about it – through Amazon Smile and Kroger Rewards.
Amazon will donate a portion of every purchase you make at smile.amazon.com – all you have to do is visit smile.amazon.com, login to your amazon account (or sign up), and then search and select 'Active Southern West Virginia' in the 'pick your own charitable organization' search bar.
Kroger will also automatically donate a portion of their proceeds every time you shop with a Kroger rewards card. All you have to do is login or create you account at Kroger.com, select 'My Account' at the top left of the page, select 'Community Rewards' from the left side menu, and follow the prompts to get started! Use the code NQ431 to search and select Active SWV.
5. Tell Your Friends!
Spread the word about the Kids Run Club program and the great things it's doing for kids in our regional elementary schools! Youth participant survey data analyzed by the WVU school of public health has shown a decrease in screen time for program participants, an increase in the number of kids meeting the recommended 60 mins of physical activity a day, and an increase in kid's confidence levels around their ability to be active for that amount of time daily.
Parents surveyed about the program noticed some changes in their kids after participating in a Kids Run Club, including getting better sleep, being more active at home, having more confidence, and looking forward to going to school. "We've all become more active. It's been a great, positive change!" said one Kids Run Club parent.
You can share this info sheet with any parents, teachers, friends, principals, or community members who might be interested in the program.
6. Bonus – Donate to Active SWV 
As always, a great way to support Active SWV and the Kids Run Club program is to donate to Active SWV directly.
Click the 'Donate' button above to support the Kids Run Club today!