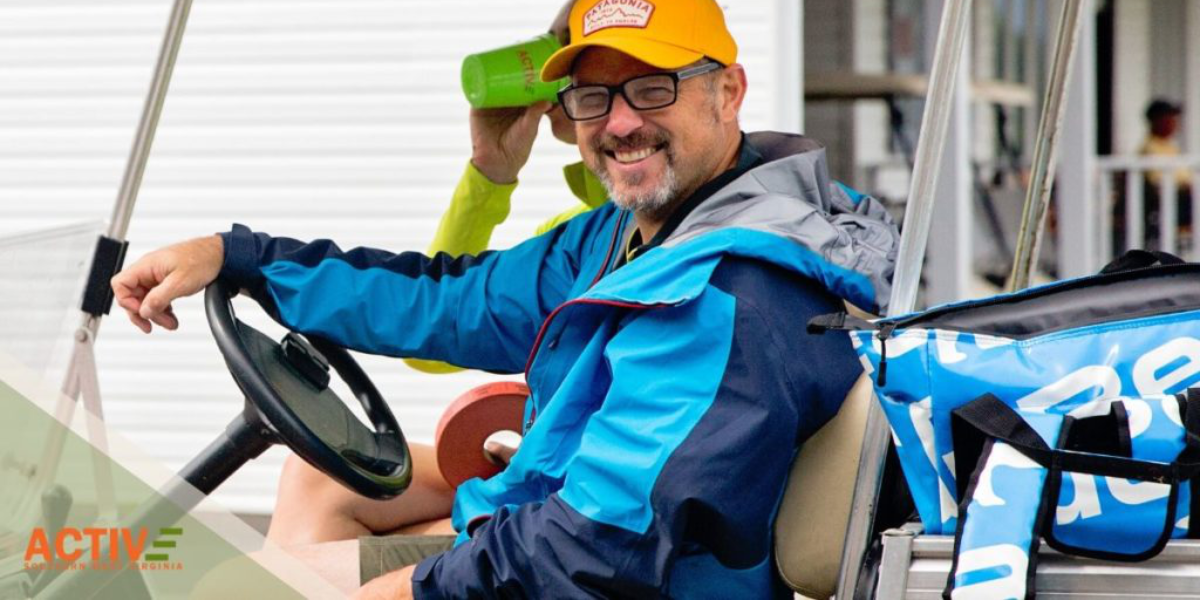 Active SWV is pleased to announce our February participant of the month – Ashley Thomas! Ashley has been attending the weekly Fayetteville running group on Wednesday evenings, led by Community Captain Beth Hudspeth. He has also been spending time on his own training for Active SWV's upcoming May 16th New River Gorge Rim to Rim Race. Ashley grew up in Fayetteville, and is always looking for new fitness opportunities as he gets older.
Why are you active? How did you start?
'I have always been somewhat active. From being a raft guide and mountain bike guide for a number of years, to bow hunting and fishing. I enjoy getting out in the general outdoors and moving. For me now, as I get older, I see the importance of keeping in shape for better health.'
What motivated you to join an Active SWV program in your community?
'I know a lot of the Community Captains and I know a lot of the community that participates in their activities. I think the work Active SWV is doing is wonderful.'
How do you stay motivated? Why is being active a priority for you?
'I watch my 70 year old mother being active everyday and that's a big motivation factor. I see the kind of shape she is in at 70 and want to be that way myself.'
Why do you think someone should join an Active SWV free program?
'Well the biggest thing I think about is motivation. Some people have trouble getting motivated to do things. Active SVW has folks of all levels of fitness that participate in their programs, and seeing others like yourself getting out and pushing themselves will help those that might need a little motivation to get out and move.'
Do you have any words of encouragement for people thinking of committing to becoming more physically active?
'It's funny how things from your childhood stick with you as you grow older, but I find myself singing the "put one foot in front of the other" song from the 1970s claymation Christmas special "Santa Clause is Coming to Town" when I need to motivate myself. The message from that song works with everything, no matter what it is you want to do. You will never accomplish anything until you get started and then, no matter how hard it is or how bad you might be at the beginning, the only way to get better is to do it. You literally need to just keep putting one foot in front of the other until you get there.'
Join Active SWV for a program today!
Active SWV offers guided hikes, walks, bike rides, rock climbing, Qigong, water aerobics, pickle-pall, and more, all for free! All programs are led by trained 'Community Captain' volunteers who are passionate about the activities they offer. Check Active SWV's website calendar for information on seasonal programs, dates, times, and locations. See you out there!