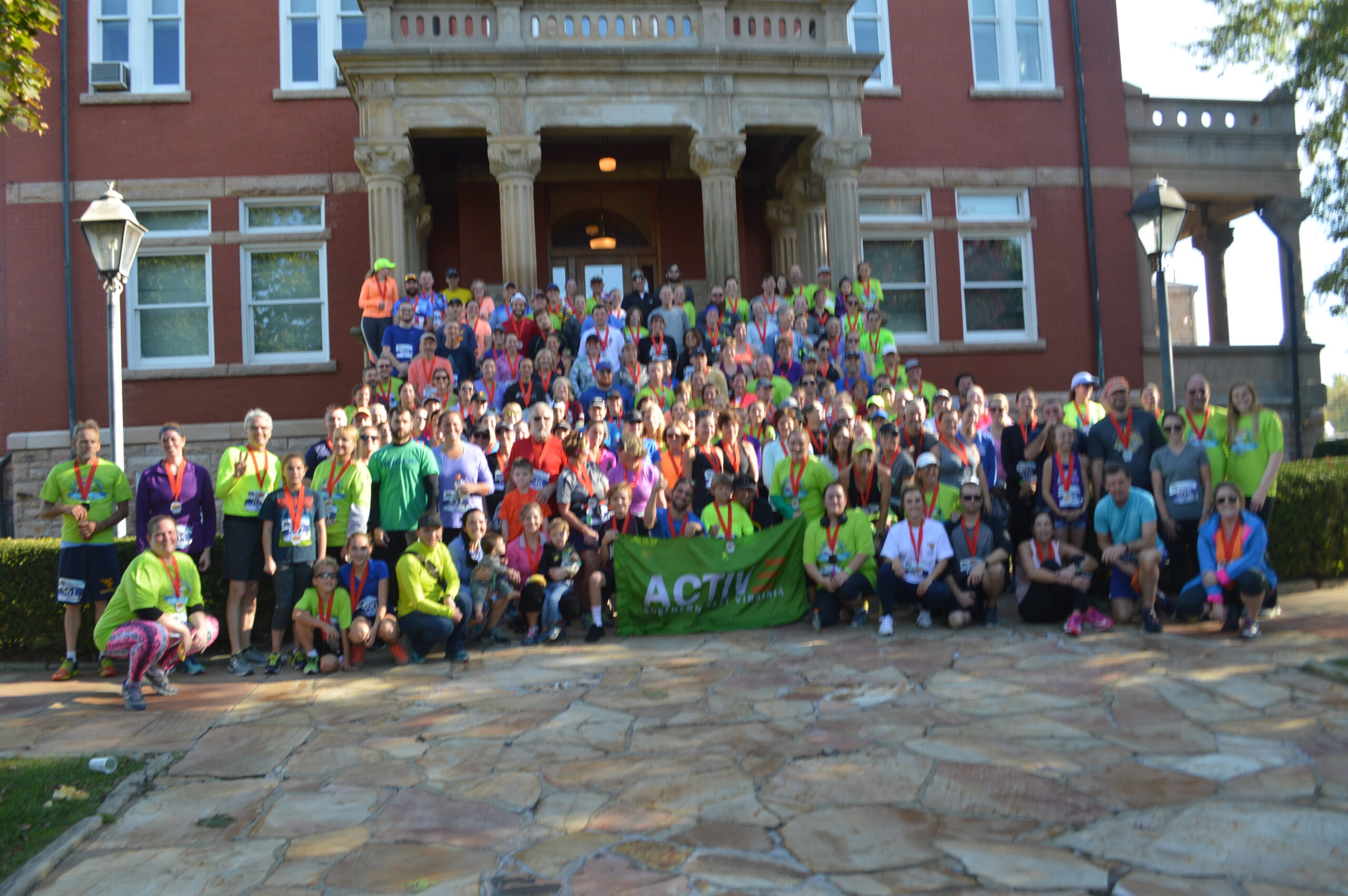 The momentum continues to grow with more communities, schools, businesses, and government agencies recognizing the importance of physical activity. Here are the top 10 moments in 2017 nominated by our staff and attendees of the Annual Volunteer Appreciation Awards.
#10 Ribbon Cutting of Mount Hope Fitness Station and Trail
This ribbon cutting event in April brought a community together to celebrate the opening of the Phoenix Fitness Trail. Active SWV AmeriCorps VISTA, Andy Davis, spent the better part of 2016 working with the City of Mount Hope to install equipment, clear brush, update maps, and paint foot prints along the fitness trail. Go see for yourself!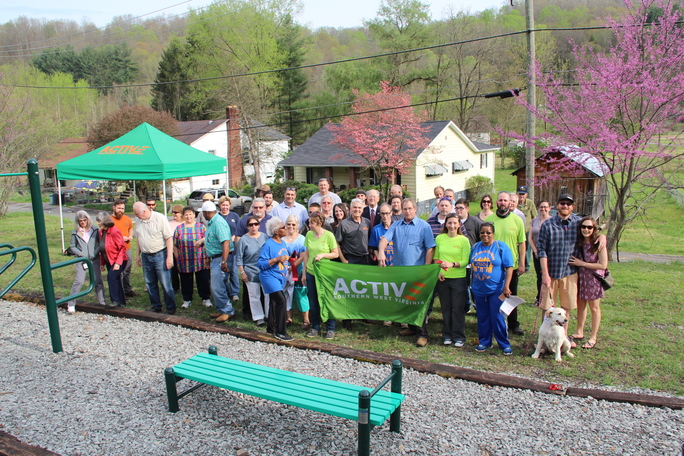 #9 Spring Semester of Kids Run Clubs
The spring semester of Active SWV Kids Run Clubs saw a growth to include 16 schools across our region. Read more in this Register Herald article. This growth success was due to the determination and hard work of Malorie Polster, pictured here leading kids in a warm up at the WVU Energy Express Beards Fork location. Active SWV would like like to thank all of the volunteer coaches giving their time to be positive role models for their students. There is time for your school to join us this spring. Email Emily@activeswv.com to learn more.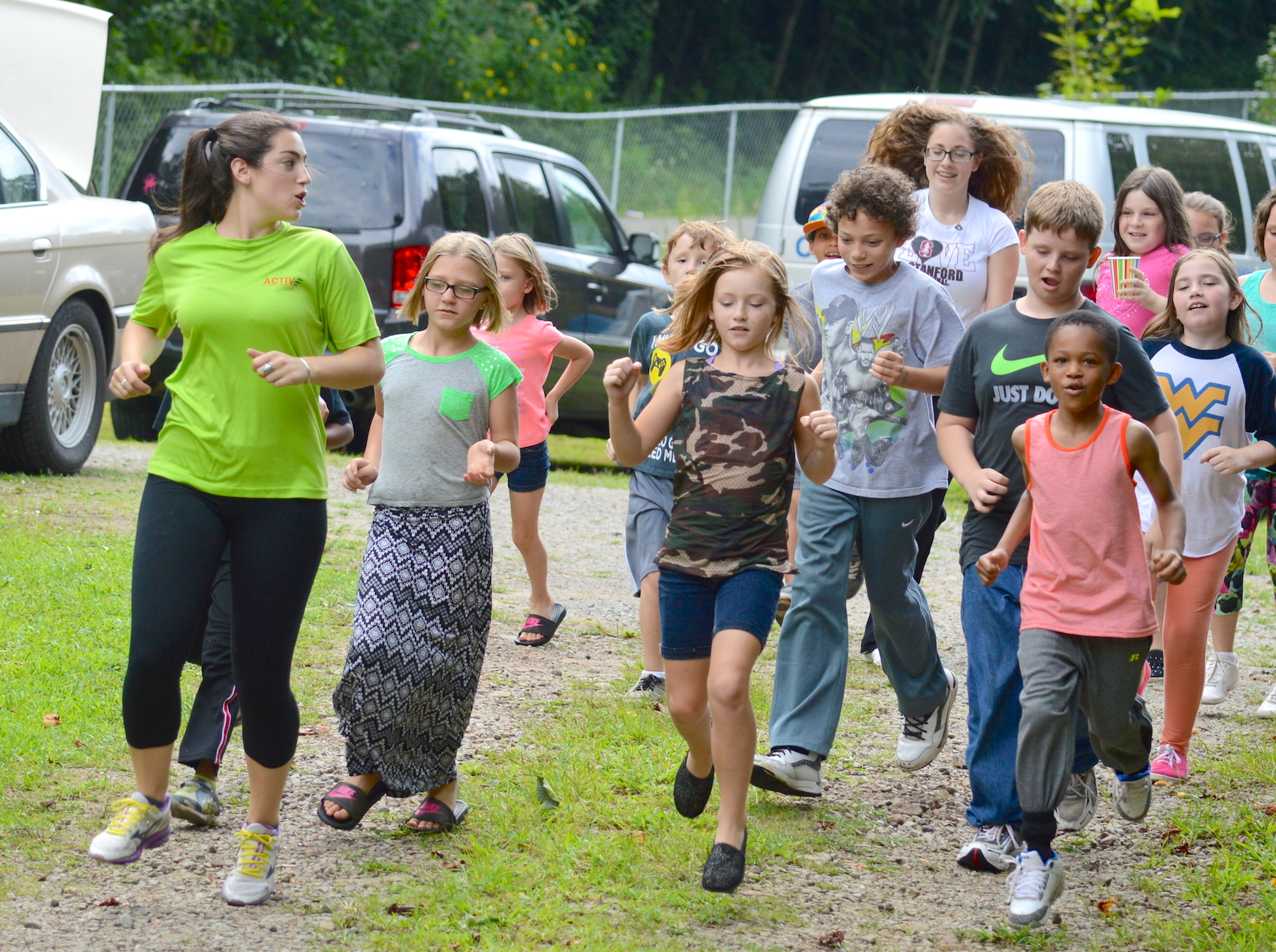 #8 Park Rx Day
In 2017 the Community Captains program took a huge step forward in the Get Active in the Park program partnered with the New River Gorge National River to included the entire park footprint, a second year of funding, and a summer intern, Sally Dickerson. The season was kicked off with a Park Rx (prescription) Day to highlight all of the activities in one place organized by Becka Lee, Active SWV Volunteer Director. Pictured below are Community Captain Brad Scott and his young student learning to cast a fly rod. Read more about the day in this Register Herald article. Spring Community Captain training will be held in April. Contact our office to apply info@activeswv.com or (304) 254-8488.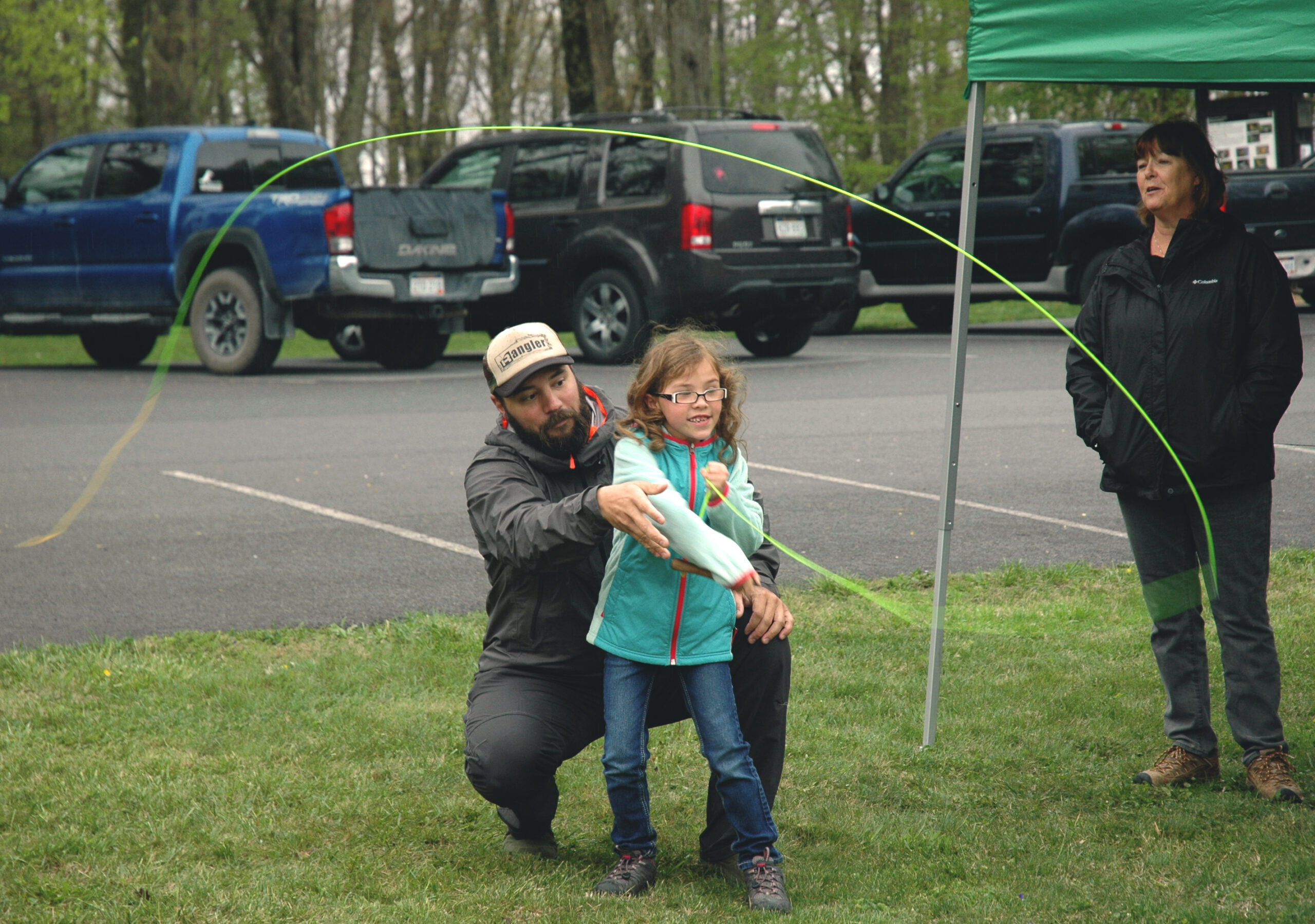 #7 Board Member Gary Morefield Recognized as Volunteer of the Year
Multiple organizations came together to recognize the selfless work Gary puts into trail building to provide more opportunities for recreation and to keep the trails safe from debris. Active SWV would like to take this opportunity to thank Gary, again, for every shovel load and bridge installation. Heck, you can come out on January 1st, 2018 to the First Day Hike on Gary's latest trail. Hope to see you there!
#6 The Active SWV Family Triathlon!
The second annual Active SWV Family Triathlon held at Summersville Lake was a highlight for many of our staff, volunteers, and participants. The venue is spacious and gorgeous and the event atmosphere is friendly and supportive. Read about the full event here and highlights from participants who were heavily impacted by this event; Brei Atterson, the young Fell family, the oldest competitor Bolt Willis, and true survivor Karen Walberg. Karen wrote, "After the race I broke down crying at the finish line. I cried because a week before I finished a year of cancer treatment, cured. I cried because my family finished the triathlon together. I cried because we could be a family again."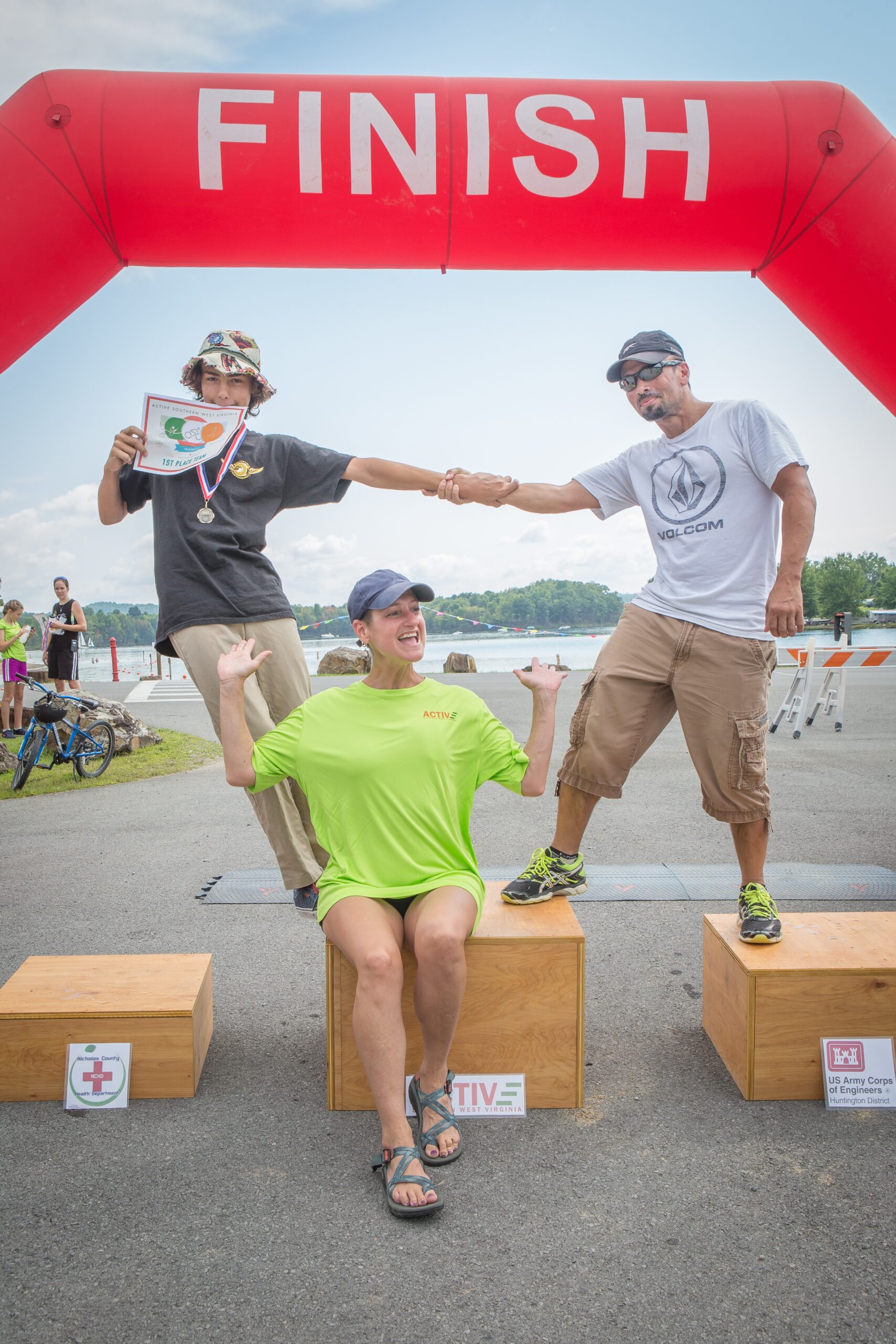 #5 The Aloha Celebration of Becka Lee leaving and Erin Ellis-Reid joining Active SWV
Turn over is to be expected in any organization, but always comes with a bitter-sweet moment of someone leaving and a new face to welcome. Becka elevated the Active SWV Community Captain program to a very high standard with the New River Gorge National River partnership. The creation, implementation, and evolution of the Get Active in the Park program is due to Becka's hard work and dedication to each volunteer. Appreciation was felt in every speech at the Aloha Celebration. With ample time to find a replacement, Erin Ellis-Reid was selected as the next supervisor of the Community Captain program. We are very excited about where she will take this role in 2018. If you have not had the chance to meet Erin, please reach out to her at Erin@activeswv.com.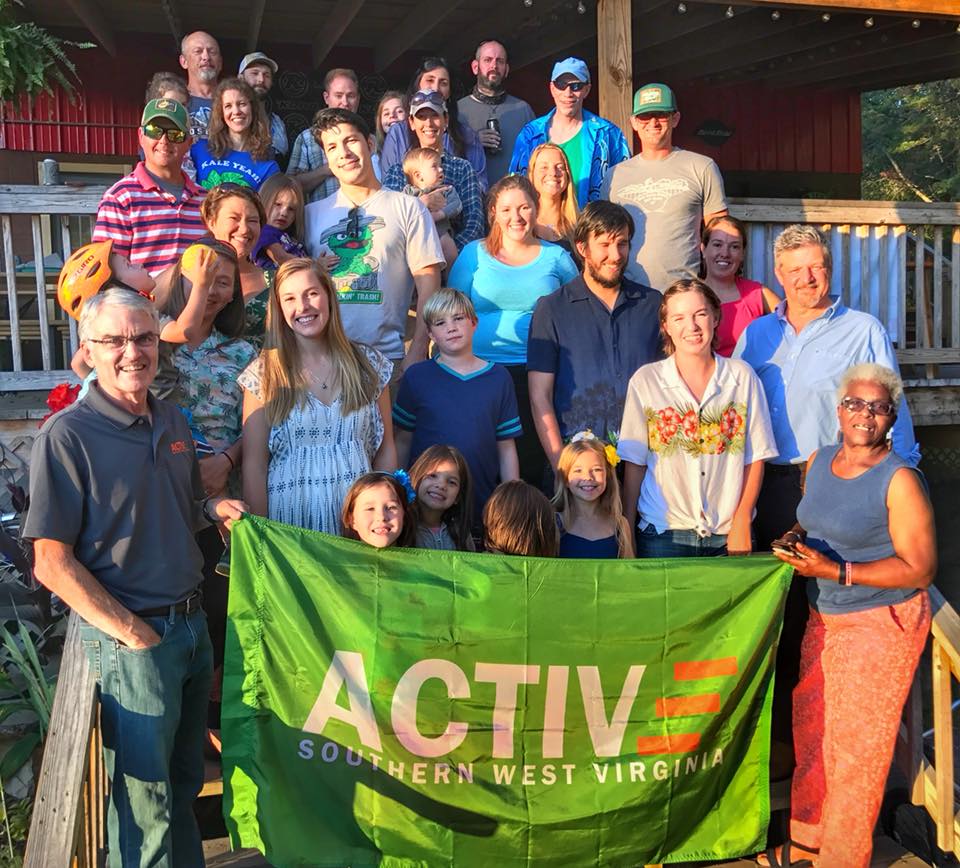 #4 Empowered Kids Run Club Coaches
In 2017, Active SWV had the privilege to support 180 volunteer coaches across the 4 county region. These volunteers are teachers, facility, parents, high school students, and college interns. Read more about the fall Kids Run Club semester here. Emily Wilkinson, Active SWV Community Health Director, smoothly transitioned into the role of supporting Kids Run Clubs and their coaches. She describes the program and her role here. It's rewarding to hear back from coaches like Cassie Smith at Hinton Area Elementary, "Several teachers in our school have come up to me and expressed their gratitude to me for leading this club, saying that their "troubled" kids have done a complete 180 and have a positive outlet to plug into now! This is all of the gratification I need to continue this journey with our school."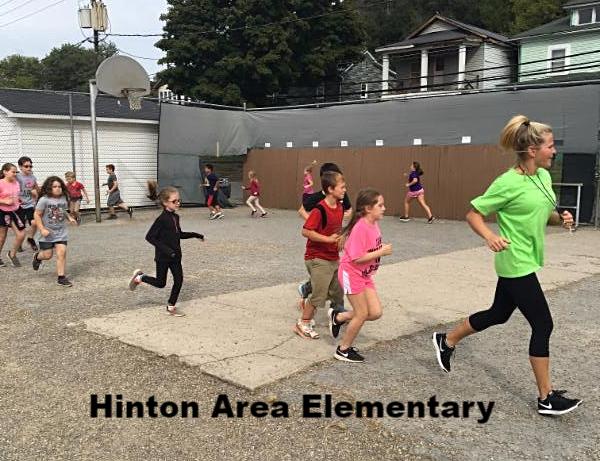 #3 Support from Beckley Mayor Rappold
Active SWV's 60th trained Community Captain, Amy Thomas, led the first Beckley Bike Ride with Mayor Rappold in attendance. Rappold left this message for other elected officials, "Active Southern WV's approach makes it so easy to get back into physical activity of some type. I am fortunate to work with many people who also see the benefits of a healthy and active workforce. Besides that, participating with dedicated and positive people that comprise Active SWV is uplifting and enjoyable. I encourage every elected official to exert their positive influence to achieve the goals of Active SWV." More Beckley bike rides will be scheduled on a weekly basis this spring.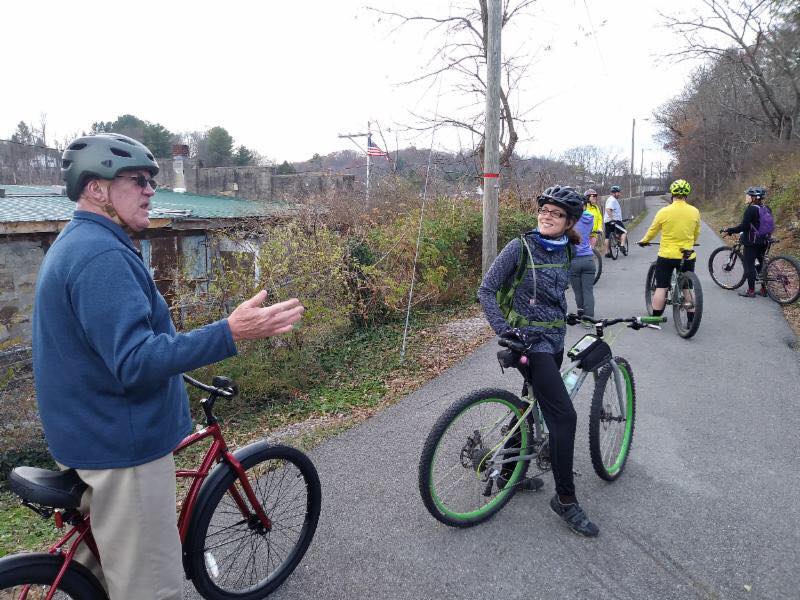 #2 Growth with Indoor Programs
Active SWV primarily focuses on free outdoor activities, but with barriers such as weather and daylight hours it is important to find indoor space and activities. It has been a really fun year to discover new activities and bring more Community Captains into these roles. Here are just a few of the options; gentle yoga, Tai Chi, pickle ball, Refit Revolution, and indoor walking groups.
Refit Community Captain Jennifer Bledsoe shares with us why physical activity became important to her, "In November 21, 2013 will always be a date I will remember. I got a phone call from Indiana saying my sister, who was only 32, had passed away. We later learned it was from a massive heart attack. I was in so much disbelief because she was so young. That really got me to thinking about me. I was overweight, not exercising or eating right, and I knew things had to change because I was heading down that same road. That's when I slowly started making changes. At first, I started to modify what I was eating and started walking. I really wanted to start working out more so I went to YouTube to find something I could do and found REFIT® that is where it all began."
Community Captains Jennifer and Amber lead classes three days a week throughout the winter. Read more about them here and come try a class!
#1 Youth Essay Winners for the Active SWV Bridge Day 5K
The Active SWV Bridge Day 5K comes up in every conversation recapping 2017. The weather was beautiful, the racers were enthusiastic, Community Captains Jennifer and Amber led a Refit dance warm up, and local youth essay winners had free entry into the race; Olivia, Evan, Chase, Morgan, Kaylee and Emma. With sponsorship support and volunteers from WVU Tech, the course was covered with cheers and blue and gold. This event is the primary funding source for the Active SWV Kids Run Clubs. Mark your calendars for October 20th, 2018!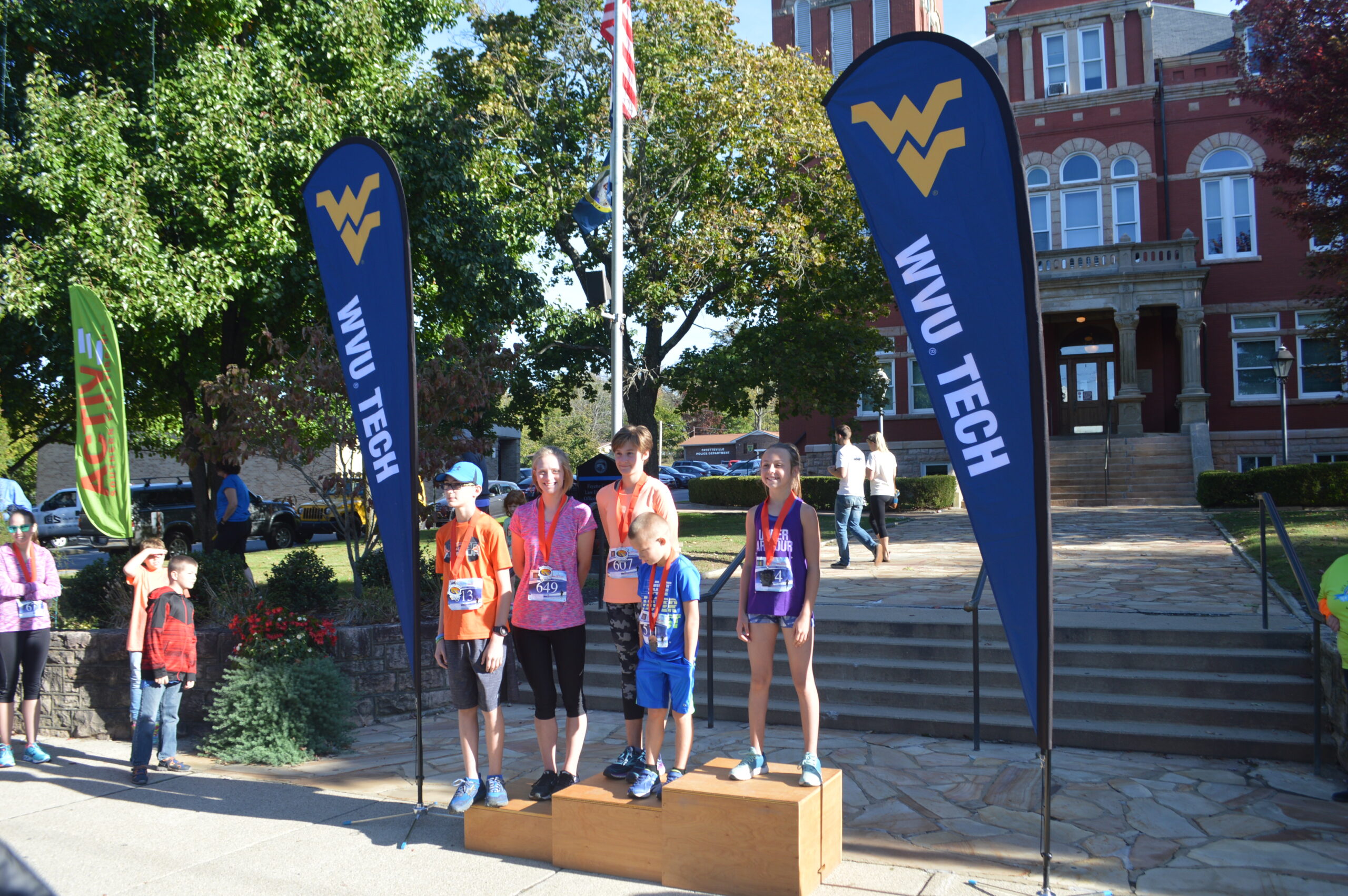 Thank you to the volunteers, board members, staff, sponsors, and donors. Every contribution helps to reach more people to improve the quality of life in southern West Virginia through increased opportunities for physical activity.
Please consider a donation to Active Southern West Virginia with your end of year contributions.